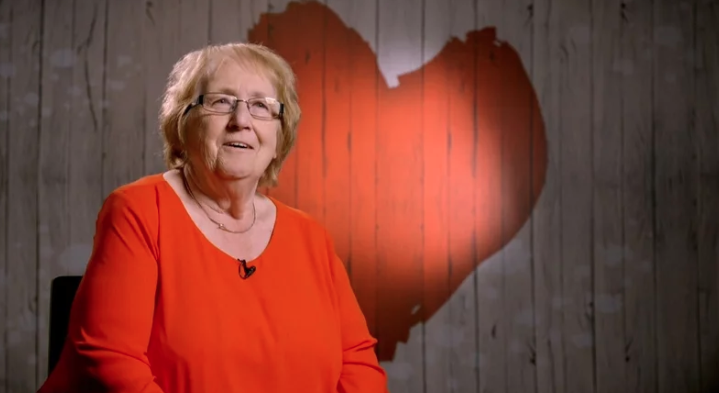 There are often some very unusual characters on First Dates Ireland (do we remember the guy who lost his virginity to a ghost last week?) but occasionally there are some gems on there too.
This week viewers were in for a treat with older couple Lorraine (75) and Michael (81) on the show. Twitter erupted last night with people calling them golden oldies, and finding them utterly adorable.
Not only that, but many were recommending we all took some dating advice from the pair saying "Showing us how it's done." and "If you want to learn how to conduct yourself on a date, please watch Lorraine and Michael on tonight's show."
The pair gave us all a lesson in old school manners and romance and viewers were welling up at how sweet they were together.
To make things even better their date ended with the happy news that "Lorraine and Michael now meet regularly".
You're not the only one getting teary eyed, Michael. 😭#FirstDatesIRL pic.twitter.com/CXM8BOPAUm

— RTÉ2 (@RTE2) January 30, 2020
Young people of Ireland: If you want to learn how to conduct yourself on a date, please watch Lorraine and Michael on tonight's show.#FirstDatesIRL

— Paul (@PaulFahy2) January 30, 2020
#FirstDatesIRL the old couple pic.twitter.com/8qN1JkzMG6

— Carol mullane (@carolmullane81) January 30, 2020
Michael's sketchers! #FirstDatesIRL pic.twitter.com/laxuHLUpq2

— Bren (@aoifemcbrennan) January 30, 2020
The older people on #FirstDatesIRL really make the show. So interesting and so so adorable. Id watch a whole hour of it. 😊 https://t.co/Do0NHVTTyx

— Jason (@JansonHorhan) January 30, 2020
Lorraine and Michael have won first dates Ireland…..the end. #FirstDatesIRL

— Riona Kennedy (@Riona_K) January 30, 2020
Big smile on my face after watching #FirstDatesIRL some lovely people out there. The older couple awww

— Samantha Kelly (@Tweetinggoddess) January 30, 2020
We could do with more elderly couples on #FirstDatesIRL. Showing us how it's done.

— Bernard Casey (@BernardCasey90) January 30, 2020
LOVED Michael and Lorraine! Absolute dotes. Matteo loved them too😍 (the dote) #FirstDatesIRL

— Clodaghj (@clodaghjane) January 30, 2020
Full on crying at Lorraine & Michael 😢🥰 #TheCuteness #FirstDatesIRL https://t.co/z7p0FfuPJ1

— LOUISE (@Swift__Girl) January 30, 2020
Michael and Lorraine 😭 #FirstDatesIRL

— Sophie (@mezzosophano) January 31, 2020