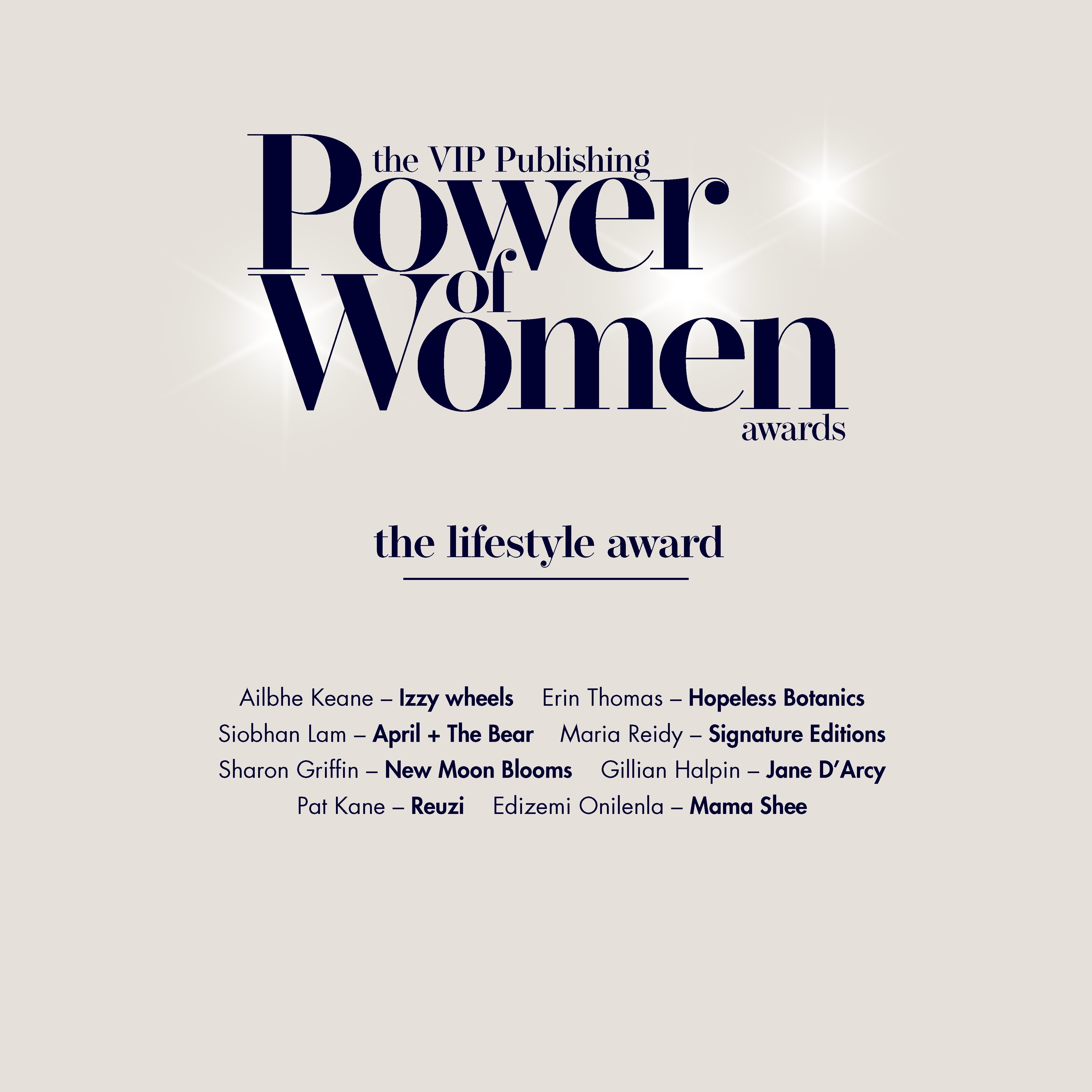 VIP Publishing is delighted to announce the inaugural Power of Women Awards, celebrating the best and brightest female entrepreneurs in Ireland, across the worlds of fashion, technology, beauty, lifestyle, wellness and more!
The winners, decided by an expert panel and awarded at an exclusive lunch in Dublin's Marker Hotel on November 19th, will be profiled in the December issue of VIP Magazine.
The Lifestyle Award, is to celebrate those whose passion projects in food, wellness, interiors and travel have evolved into a business. Here's a bit more information about our inspiring nominees…
Ailbhe Keane – Izzy Wheels
Izzy Wheels was founded by Galway based sisters, Ailbhe and Izzy Keane. Izzy, who has spina bifida, has always loved to use her wheelchair as a way of expressing her personality and love of colour. Since the pair were very young they have enjoyed customising and decorating Izzy's wheels and then in 2016 they set up their own brand creating a range of colourful wheelchair covers.
Creative Director Ailbhe works closely with their designers and they have collaborated with the likes of Marvel, Hello Kitty and Barbie and have been featured in the likes of Vogue, Elle, Cosmopolitan and Oprah Magazine. Both sisters were both named on Forbes' 30 Under 30 list back in 2018 and as their latest collaboration is with Disney, we're sure this is only the beginning of what's to come.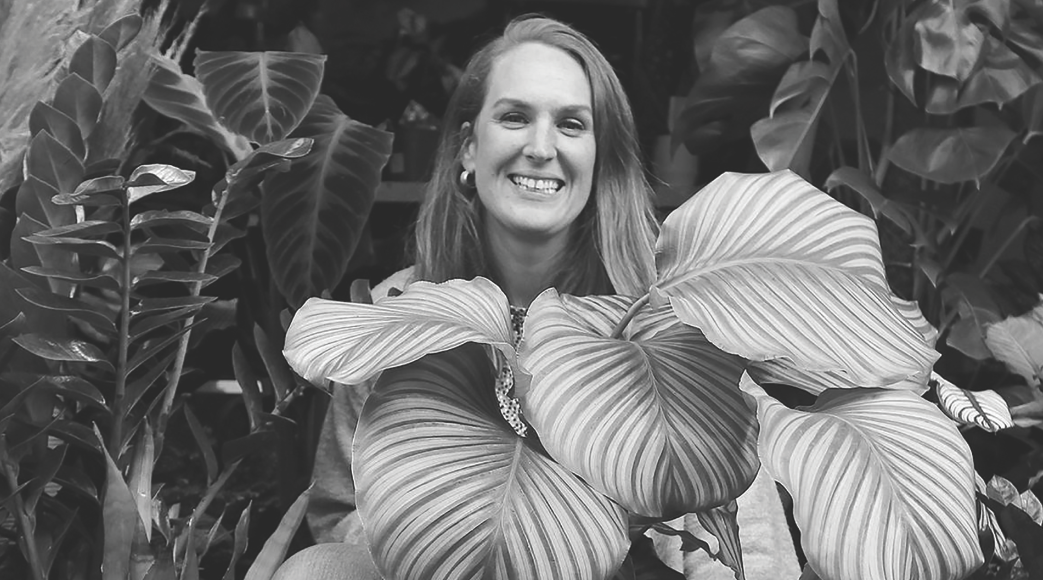 Erin Thomas – Hopeless Botanics
With houseplants becoming more and more popular, Erin set up her real and installation business in the summer of 2019, and has gone from strength to strength since. Based in Dublin, her aim is to inspire everyone, no matter how much they think they aren't green-fingered, to introduce some beautiful greenery into their homes.
To start with she had a couple of pop-up shops in the Fumbally Stables, the Jill & Gill Shop and Two Pups Cafe and the business then moved online where they assure customers they only deliver the very best and highest quality houseplants, with excellent customer service as well as lots of advice on how to care for your new additions!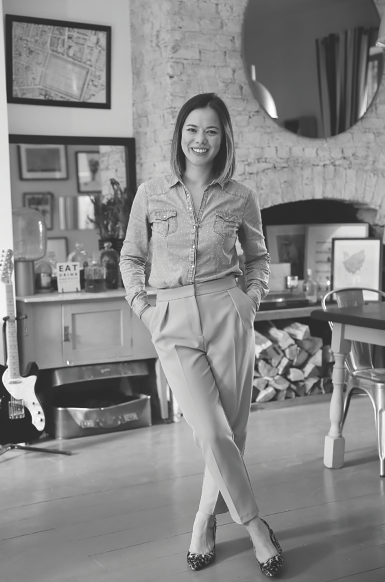 Siobhan Lam – April & the Bear
Siobhan launched April & the Bear back in 2013, leaving her career in fashion buying and taking the plunge into interiors. At first, the brand was only online and was started by Siobhan as she couldn't find the eclectic and unusual homewares she wanted here in Ireland.
This want for something herself inspired it's creation and soon evolved into a fully-fledged homeware, furniture and lifestyle brand with a bricks and mortar store as well as online. The brand recently moved premises, into a beautiful new store in Rathmines which is of course filled with its uniquely curated and beautiful homewares and gifting ideas.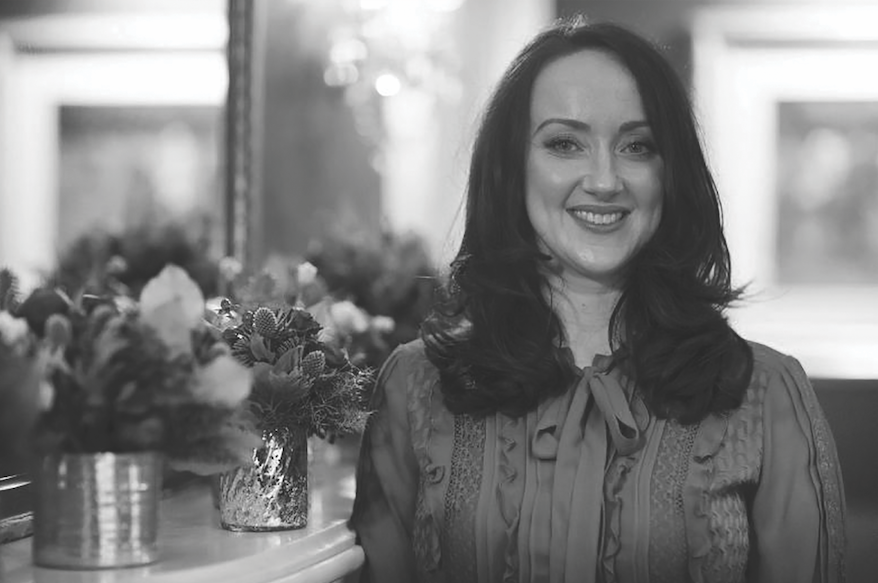 Maria Reidy – Signature Rentals, Signature Editions
With more than 12 years of experience working in the world of events here in Ireland and worldwide, five years ago Maria Reidy started her own event management company. She quickly realised there was a gap in the market for gorgeous tablescaping pieces that you could rent for an occasion.
This is where the idea for Signature Rentals came from, as many of Maria's friends and family began asking if they could hire some of her pieces for events like big birthdays and weddings. As well as their rental service, you can also buy some of the beautiful pieces like hand-poured Danish candles or Portuguese glassware, which can help elevate any event to a whole new level.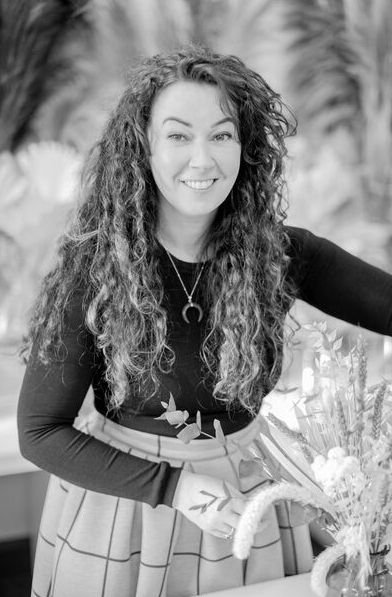 Sharon Griffin – New Moon Blooms, The Frog Prince
Sharon Griffin, who is best known for her company, Frog Prince Wedding & Events finally took the plunge during the pandemic into a new venture, New Moon Blooms. After working for almost 15 years in events including stunning visual displays, floral arrangements and backdrops, Sharon had been thinking for some time of starting her own floristry company. With weddings and other large scale events firmly on hold during the pandemic, this gave her time to launch her new brand in 2020.
With her floral subscription service, you can receive flowers monthly as well as videos and tips on how to style, arrange and best look after your bouquet, meaning you get to experience Sharon's enthusiasm and love of what she does first hand.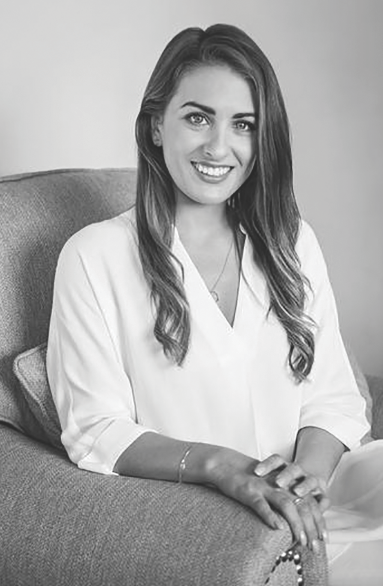 Gillian Halpin – Jane Darcy
Gillian started her candle brand, Jane Darcy as a way of treasuring the little moments in life. With the idea behind the business being all about taking some time out and doing something nice for yourself, she created a range of luxurious candles and fragrances to enrich your home.
In launching the brand, Gillian left her secure job in marketing at a promotional merchandise company to go it alone, and has not looked back since. As well as stocking her candles, she also sells beautiful silk sleep sets, which  encourages customers to relax and take a luxurious moment for themselves.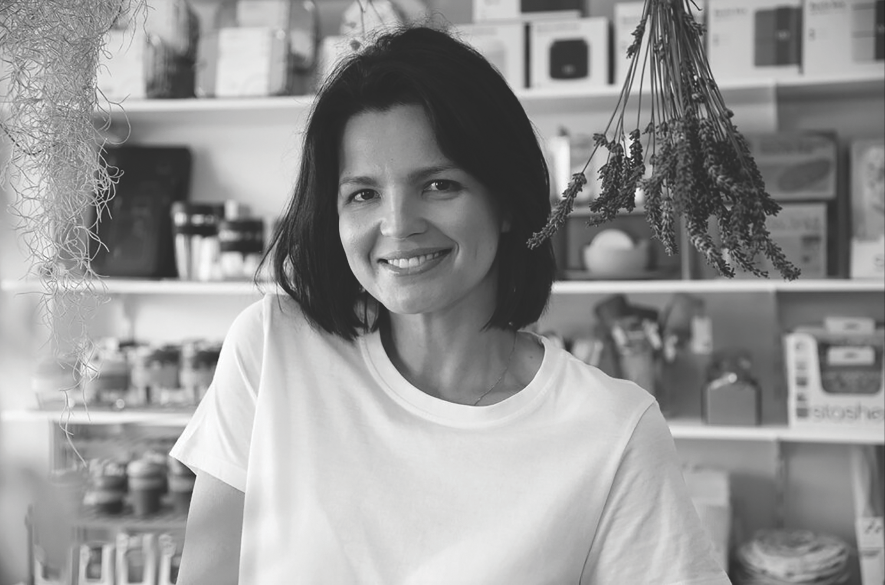 Pat Kane – Reuzi
What started as a personal journey for Pat Kane, as she tried her best to live as sustainably as possible, ended up becoming a business venture. Especially once she became a mother for the first time, her eyes were opened to the quantity of rubbish her family was generating each day.
Soon realising that composting and recycling wasn't enough, she addressed the thoughtless consumption of single-use plastic by creating Reuzi. Brazil-born Pat already had a background in business and launched her own sustainable retail store back in 2019. Since then she has been incredibly successful as a spokesperson for all things sustainability, frequently taking part in talks and interviews to encourage others to do the same.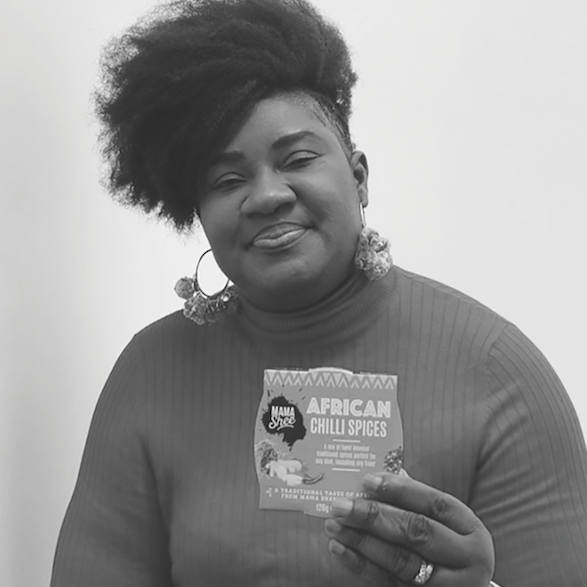 Edzemi Onilenla –  MamaShee
Moving to Ireland from Nigeria over 18 years ago, Edzemi Onilenla is bringing the delicious taste of Nigerian cuisine to Ireland. For many years, Emi, as she's known to most, worked as a social worker as well as in the healthcare sector before starting her own food brand, MamaShee in 2019.
Her passion for food is unmistakable and Emi combines signature Nigerian ingredients and flavours with more traditional and local Irish produce and cooking styles. She wanted to see African culture and spices represented in Irish supermarkets as she felt there was a gap here in the market, and she has succeeded, with MamaShee products now stocked in SuperValu stores around the country.
For the full list of all our nominees click here.