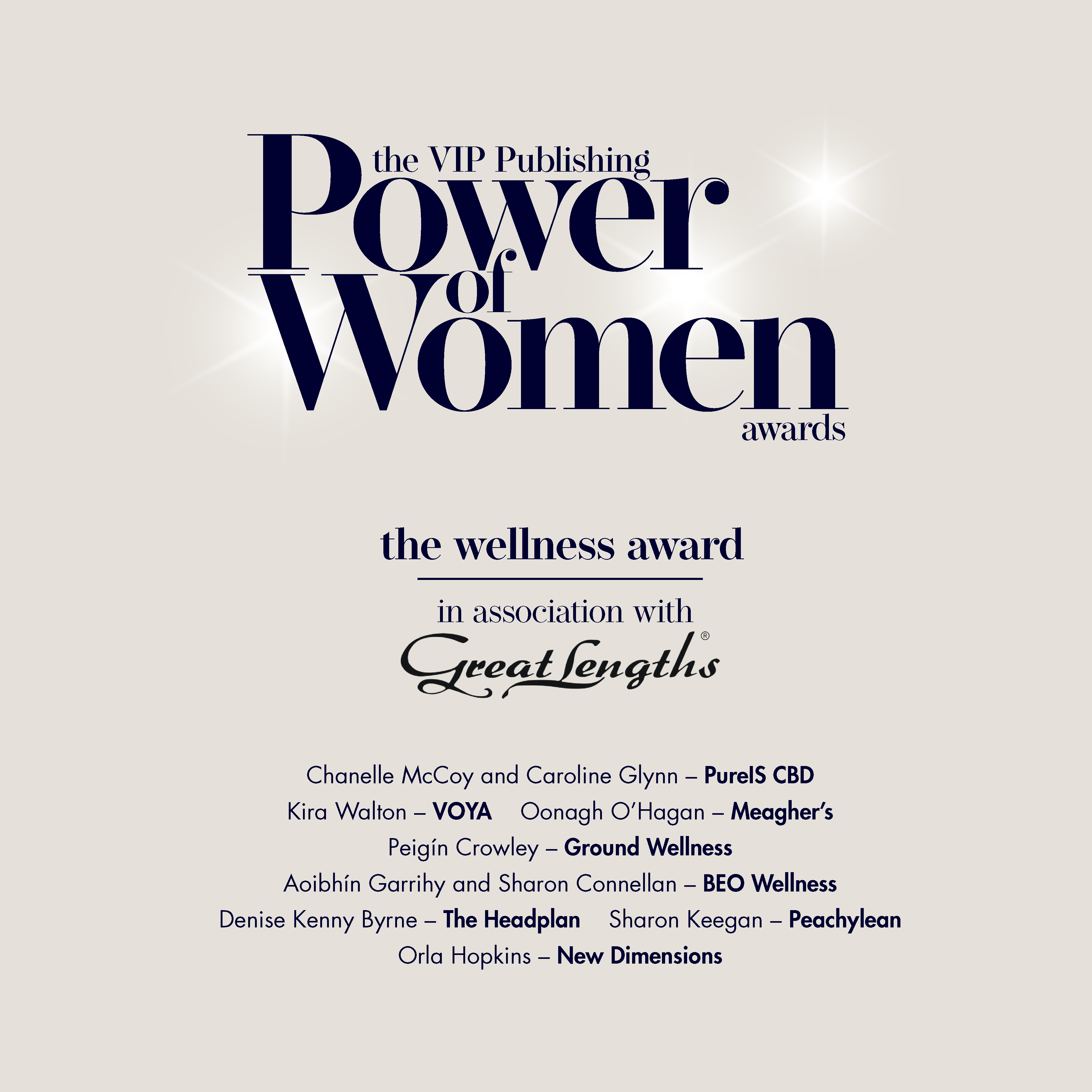 VIP Publishing is delighted to announce the inaugural Power of Women Awards, celebrating the best and brightest female entrepreneurs in Ireland, across the worlds of fashion, technology, beauty, lifestyle, wellness and more!
The winners, decided by an expert panel and awarded at an exclusive lunch in Dublin's Marker Hotel on November 19th, will be profiled in the December issue of VIP Magazine.
The Wellness Award, in association with Great Lengths, celebrates the women whose businesses focus on our mental, physical and emotional health. Here's a bit more information about our incredible nominees…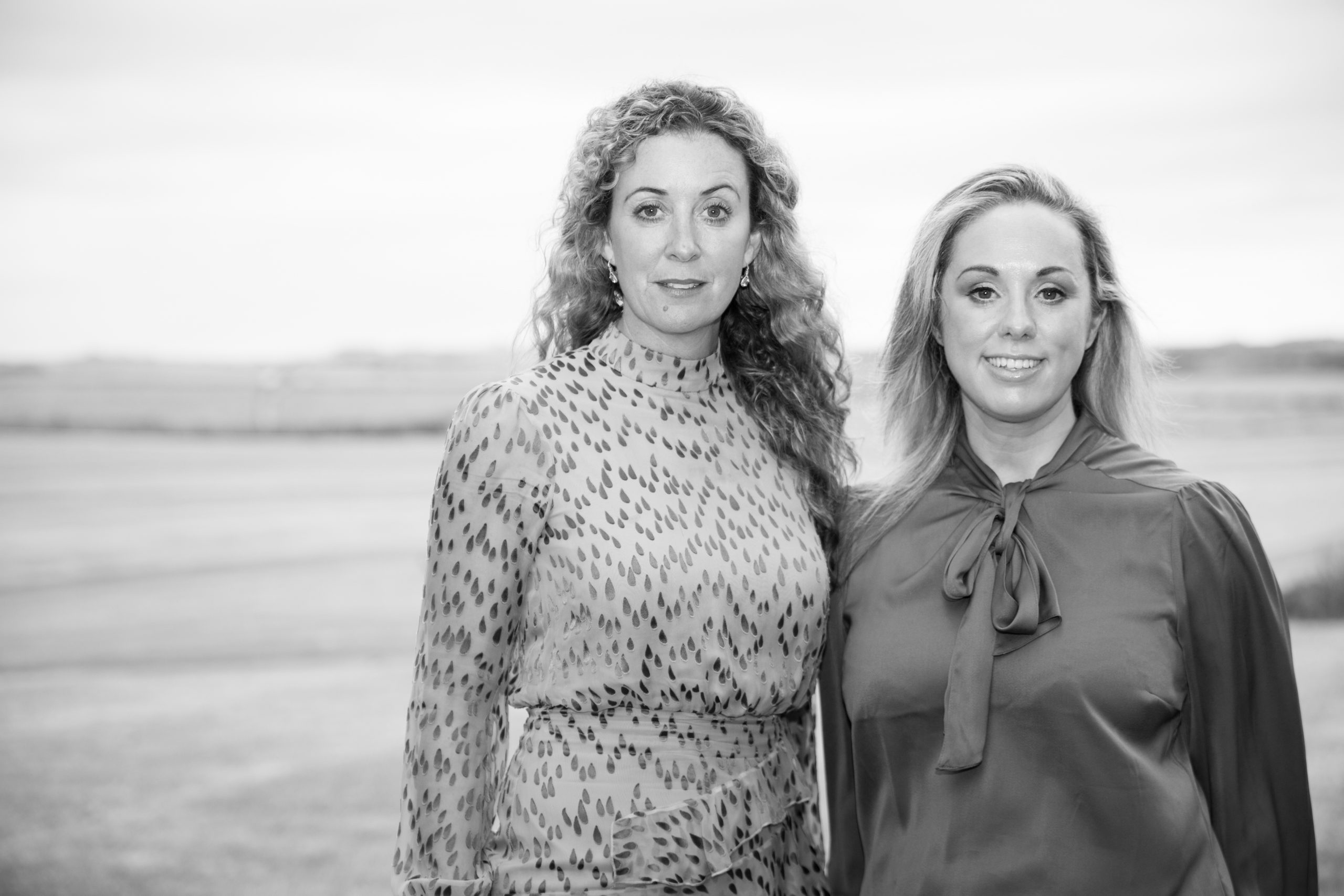 Chanelle McCoy and Caroline Glynn – PureIS
PureIS founders Chanelle and Caroline's aim was to bring to the market a CBD food supplement that is clinically proven to be safe and of the highest quality. Having already worked together for 11 years in a global pharmaceutical company they decided to take their passion for innovative CBD products and launched PureIs back in 2015.
Some may recognise Chanelle from her time as an investor on hit show Dragon's Den and she has previously been awarded the All Ireland Business Champion Award back in 2018 as well as heading up multi-million euro company, Chanelle Pharma. Caroline has a background in pharmacology, with a masters in Biomedical Science, as well as a masters law and was previously the Medical Commercial Director in Chanelle Pharma.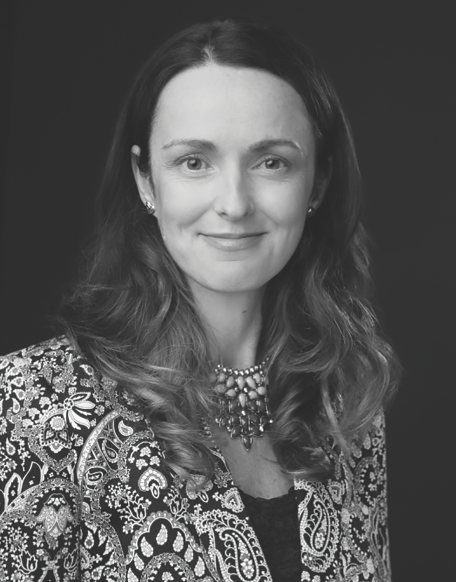 Kira Walton – VOYA
The very first seaweed baths opened in Strandhill, Sligo back in 1912 and this tradition of seaweed bathing has been continued and championed by Irish brand VOYA. Kira Walton launched the brand, alongside her husband Mark back in 2006 after they decided to leave Dublin for a slower pace of life in Sligo.
Mark's family already owned a traditional seaweed bathing house, and for the couple they quickly realised that many customers wanted to be able to recreate this spa like experience from home. The brand came soon after that as they ditched their hectic corporate careers and launched themselves into the world of luxury skincare. The brand now has over 50 products ranging from face creams, tea, body products, and even a gin, as well as their signature seaweed baths.
Oonagh O'Hagan – Meaghers
When Meagher's Pharmacy was purchased by Oonagh O'Hagan from the Meagher's family back in 2001 it already had a long standing reputation as a community pharmacy. Keeping its trading name she revamped the brand into The Meagher's Pharmacy Group opening five more stores in 10 years and since 2016 have opened another three more as well as creating a thriving online business.
Meagher's has been recognised by Deloitte as one of their best managed companies, delivering innovative new services and still aiming to function at the heart of the community, the pharmacies also stock a wide range of Irish owned beauty brands.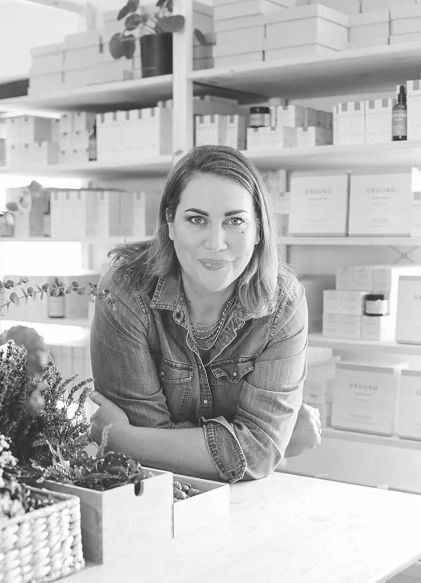 Peigín Crowley – Ground Wellbeing
After spending over 20 years working in the world of spas and aromatherapy Peigín launched her own brand Ground Wellbeing in 2020. After spending two decades in the industry, working with brands like Elemis as well as even designing spas and working with hotels like Adare Manor, The Merrion, Mount Juliet Estate and The Cliff House Hotel, Peigín took the time she had during the pandemic to create a brand of her own from her kitchen table.
Peigín used her creativity within the world of aromatherapy to create her own wellbeing brand. The idea behind it was to make wellness and self-care accessible to all by creating the spa experience from home with blended oils and balms made from 100% natural ingredients. Stocked in Brown Thomas and now with her own treatments on the menu in The K Spa, it's been quite a year for Ground.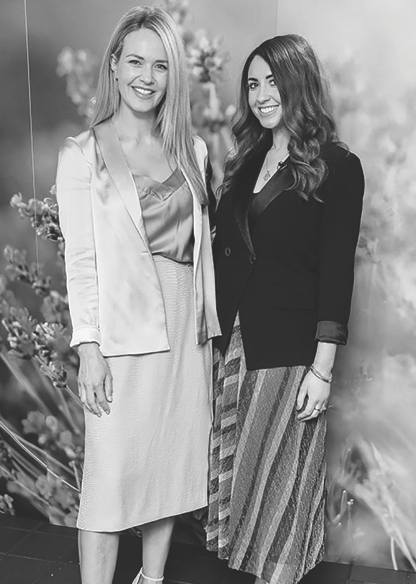 Aoibhín Garrihy and Sharon Connellan – BEO Wellness
Health and wellness brand, BEO was set up by Aoibhín Garrihy and Sharon Connellan to inspire, educate and empower through self-care. Through their wellness events the team aim to live up to their namesake with BEO meaning life and living, or put more simply to be alive and well.
Both Aoibhín and Sharon have a wealth of experience between them from education, public relations, media and event management. With these skills focused on the area of wellness, BEO runs bespoke events featuring expert speakers in the fields of health and wellbeing, self-care stationery, a blog as well as their latest sleep-enhancing range BEO Sleep Well.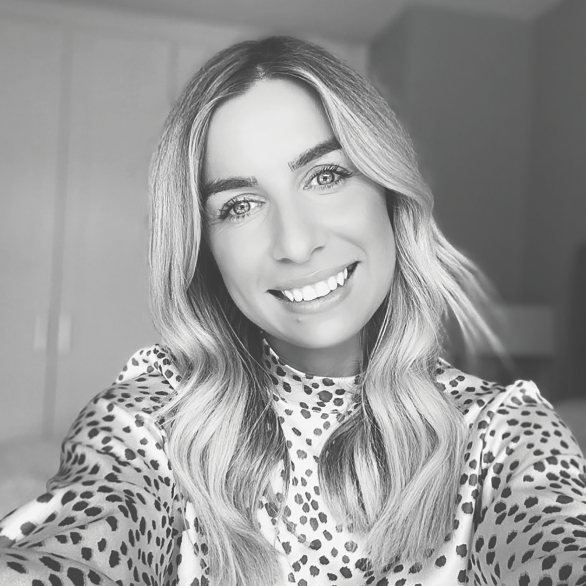 Denise Kenny Byrne – The Head Plan
Denise set up The Head Plan alongside her husband, Ciaran back in December of 2019. After he received a devastating diagnosis of Leukemia just two days after they returned from their honeymoon, the couple embarked on a journey to wellness and strength through the horror of his illness.
The ethos behind the brand is to help customers find balance in their lives, as well as keeping them focused and motivated towards their goals. As a qualified Life and Wellness Coach as well as a certified Meditation teacher, Denise has used these skills to create products like The Head Plan Wellness & Productivity Journal, their Daily Drench water bottle as well as The Head Plan App which makes guided personal development and wellness accessible to all in just one click.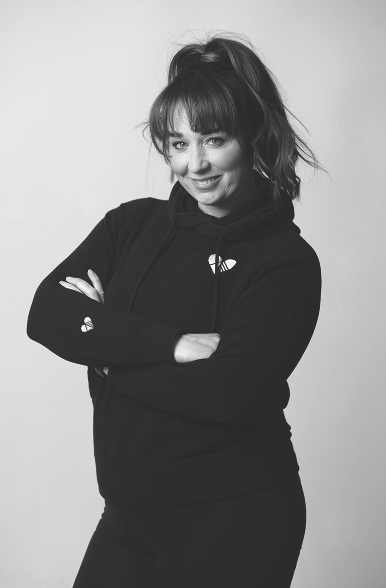 Sharon Keegan – Peachylean
Founder and CEO of Irish athleisure brand, Peachylean is Sharon Keegan, who is on a mission to provide stylish, high quality and more importantly, high waisted gym leggings to make women feel their very best. At 33, Sharon became a mother for the first time and struggled with post-natal depression and to overcome it she threw herself into a new college course where she studied Innovation and Entrepreneurship in UCD.
This decision gave her the skills and confidence to start her own business and although she designed and experimented with multiple different products, it was the physical and mental wellness route that called to her most as exercise helped her to overcome even her lowest points. After struggling to find supportive and high quality leggings she liked, Sharon created Peachylean at her kitchen table back in 2018, which creates leggings that support a woman's shape and make them feel great. She recently appeared on Dragon's Den in the UK and secured investment.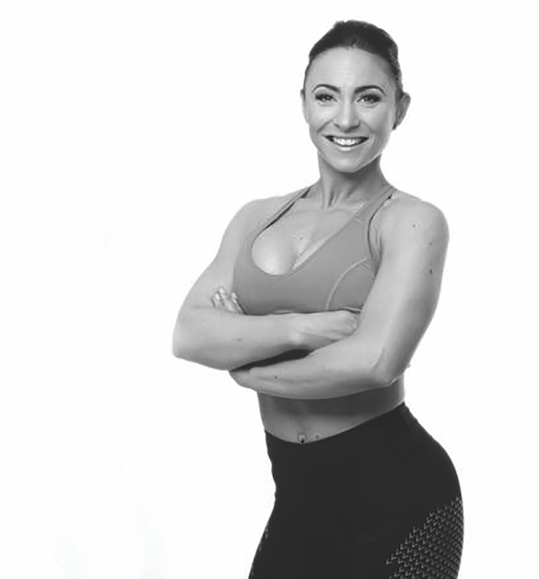 Orla Hopkins – New Dimensions Active
Orla Hopkins has a lot of strings to her bow. As well as being a former Irish International Gymnast and fitness competitor, she also runs a highly successful dance school with her brother, Jeff. The two, who are both athletes, took this experience and created their own activewear brand, New Dimensions Active.
Launching in December 2018, the siblings were looking for high quality, affordable and great fitting activewear which led them to create their own. Since their initial launch the brand has expanded to include multiple styles and colours in their leggings, hoodies, bras as well as much more. Through the brand they want to inspire others to get up and move, and make their customers feel confident and prepared for whatever the day may bring.