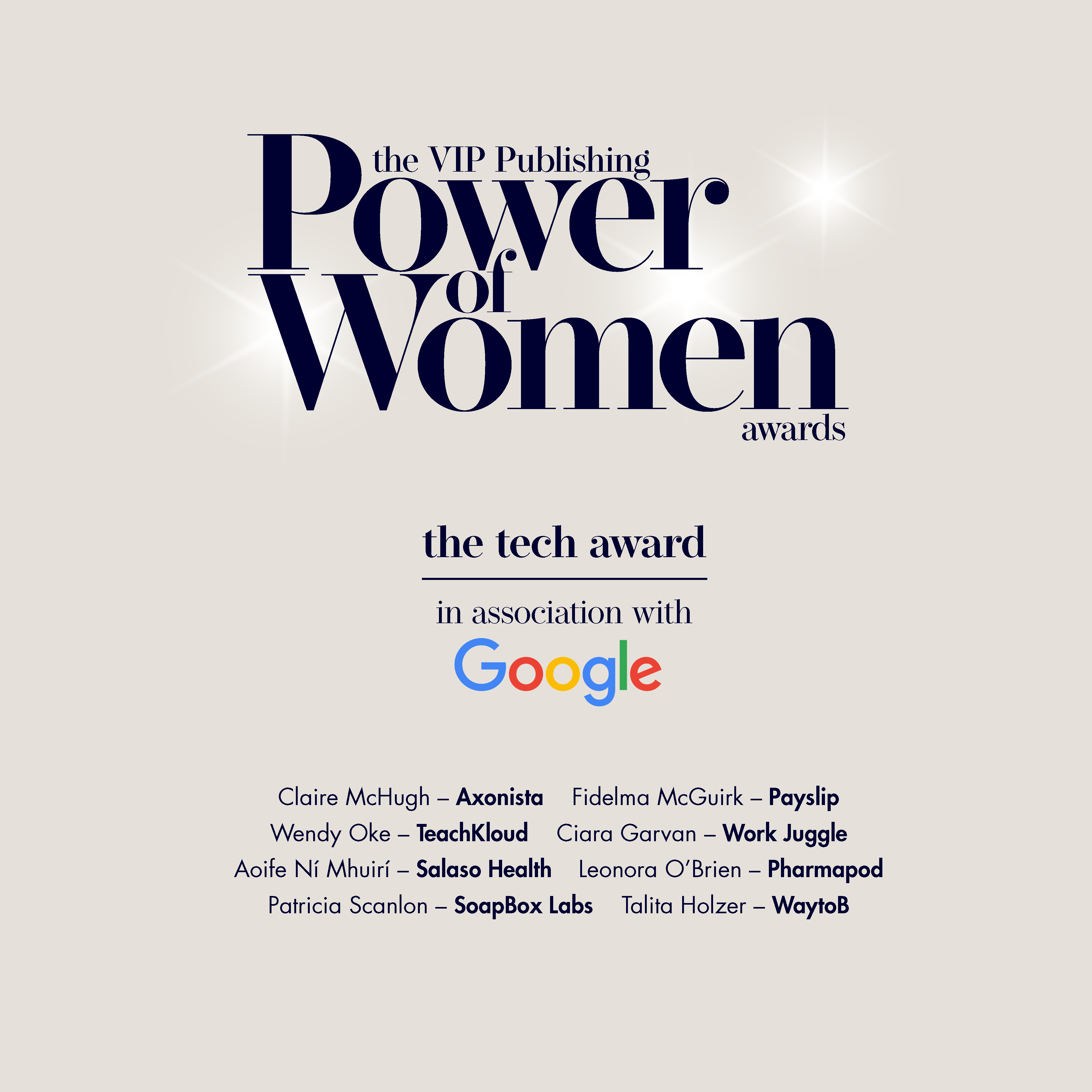 VIP Publishing is delighted to announce the inaugural Power of Women Awards, celebrating the best and brightest female entrepreneurs in Ireland, across the worlds of fashion, technology, beauty, lifestyle, wellness and more!
The winners, decided by an expert panel and awarded at an exclusive lunch in Dublin's Marker Hotel on November 19th, will be profiled in the December issue of VIP Magazine.
The Tech Award, in association with Google, celebrates the women who's innovation and drive meet to bring something entirely new to the digital realm. Here's a bit more information about our inspiring nominees…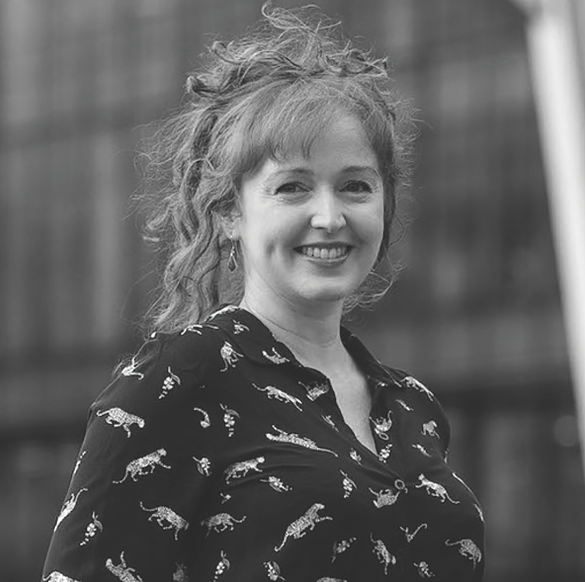 Claire McHugh – Axonista
Claire McHugh, is the CEO of Axonista a tech startup that makes television and video more interactive, enabling creative storytellers at enterprise media companies and brands to tell stories in entirely new ways.
They will celebrate 10 years in business this year, and currently have a team of 30, with offices in Dublin and New York. They list MTV, Virgin Media, Eir and QVC among their clients.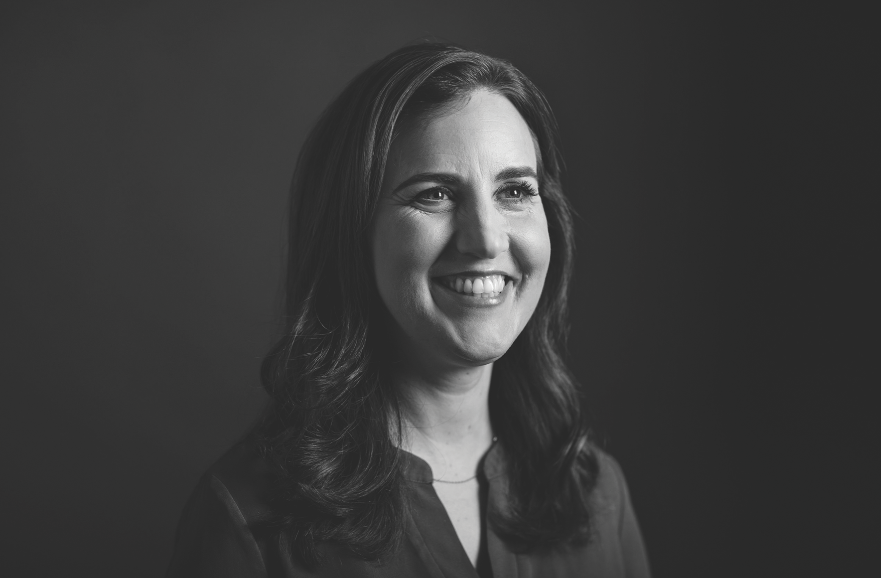 Fidelma McGuirk – Payslip
Fidelma McGuirk was the CEO of Taxback.com, but she left her job, friends and family behind and headed off West to set up a new business in Westport. Her new business, Payslip, looks after international payroll for multinational companies and is now worth tens of millions and has over 30 employees. She's based in Mayo.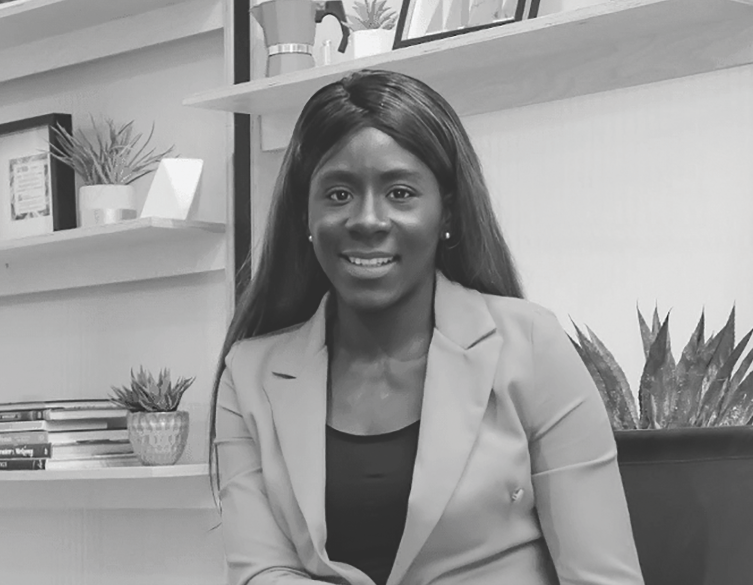 Wendy Oke – TeachKloud
Developed by an innovative Douglas woman, Dr Wendy Oke, TeachKloud is a start-up developed technology platform, founded in February 2017, for use by creches and preschools. Employing 10 people, the start-up was also a national finalist for the Ireland's Best Young Entrepreneur competition two years ago.
The app promises to reduce administrative tasks and paperwork by up to 50%. Describing it as "the Netflix for children's learning" it features educational videos from expert teachers around the world on topics such as yoga, dance, drama, literacy, science experiments and puppetry.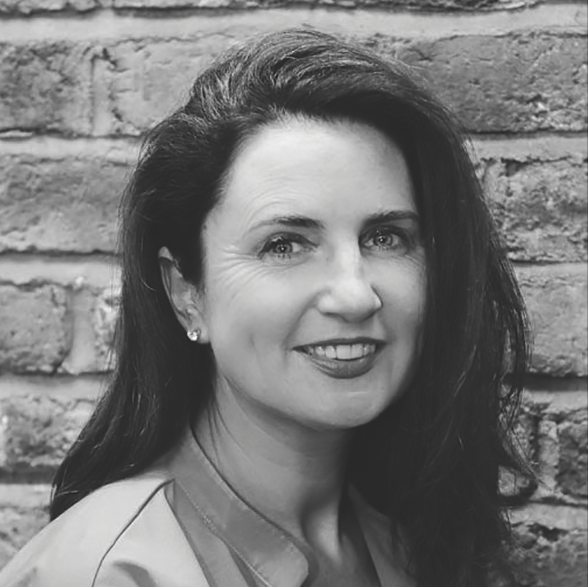 Ciara Garvan – Work Juggle
WorkJuggle was founded by Ciara Garvan in 2016 after spending one hour too many stuck on the M50 racing home to pick up her kids after work. Her recruitment service links skilled professionals looking for flexible working hours with suitable jobs.
They also do training and consultancy and Ciara is passionate about Women in Tech. She employs three other women and the company is based in Dublin 1, in Dogpatch Labs, CHQ.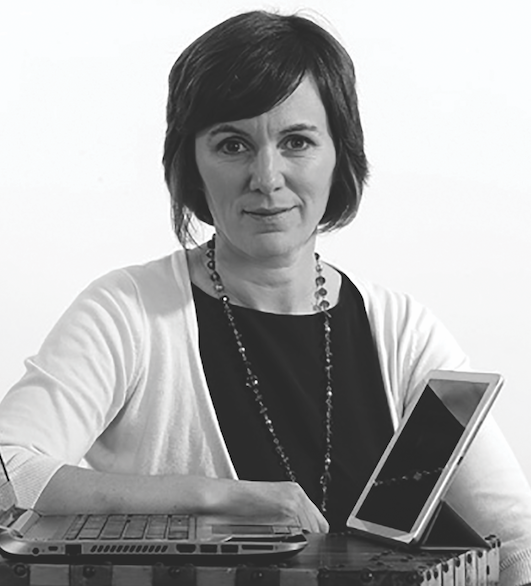 Aoife Ní Mhuirí – Salaso Health
Aoife is a chartered physiotherapist with a passion for the prevention, treatment and rehabilitation of injury in sport. She holds a BSc. (Hons) in Physiotherapy and an MSc. in Sports Medicine from Trinity College Dublin and has over 15 years of clinical experience in sports injury management.
While working as a lecturer in Health and Leisure Studies at the Institute of Technology in Tralee, Aoife discovered the benefits of multimedia and technology and applied it to her own background – using the benefits of technology to engage and support patients in doing their home exercise programs and recovery.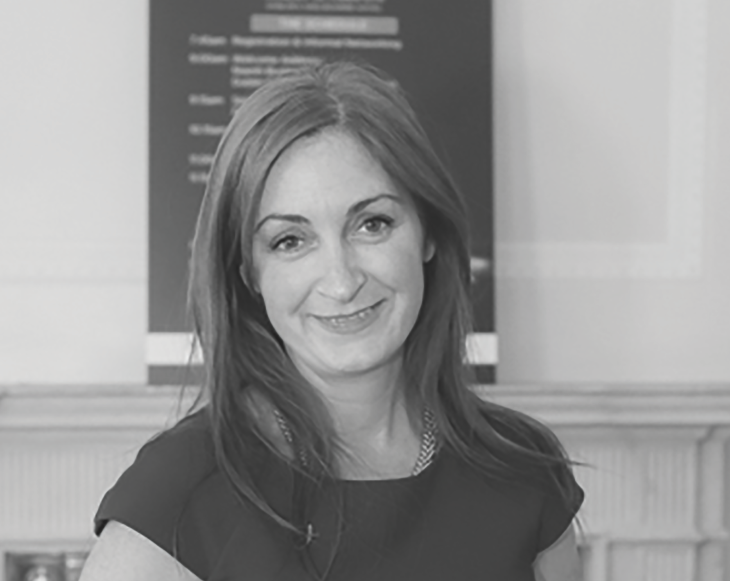 Leonora O'Brien – Pharmapod 
Leonora has more than 20 years' experience working in the pharmacy sector, including working as chief pharmacist at Unicare and as a governance and development consultant for the Pharmaceutical Society of Ireland.
Pharmapod is developed by pharmacists for pharmacists, collecting data anonymously and securely. as well as aggregating it for presentation to the client to facilitate effective compliance with pharmaceutical legislation, and to reduce the risk of litigation by preventing errors in medication-related incidents. Leonora says it improves transparency across the board.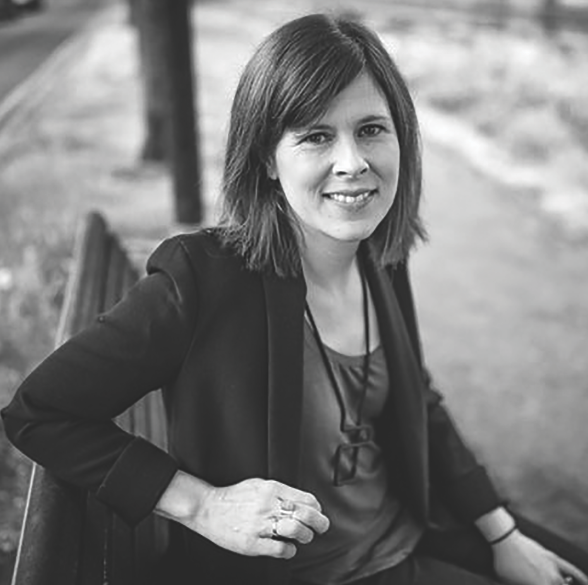 Patricia Scanlon – SoapBox Labs
Dr. Patricia Scanlon holds a PhD and has over 20 years' experience working in speech recognition technology, including at Bell Labs and IBM. Inspired by her oldest child and her background as a speech engineer, Dr. Scanlon founded SoapBox Labs in 2013 to redefine how children interact with technology using their voices.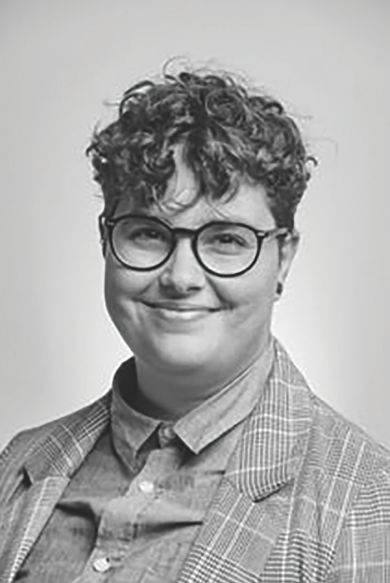 Talita Holzer – waytoB

waytoB is a smartphone and watch solution to empower people with high support needs to travel independently. Holzer noticed that being unable to travel independently can hold people back from accessing education, socialising and getting a job.
When people with special needs don't have access to education, employment and social activities, they become further marginalised and further reliant on family members. As such, there are two platforms – one for families or social workers and another for the person travelling.