Suzanne Jackson has denied that she is expecting a baby, after fans speculated on her latest photo.
The blogger is currently on a family holiday in Portugal where she is enjoying the sunshine.
She's been sharing various photos of the stunning trip, but the latest pic, which features Suzanne in a swimsuit sitting on an inflatable flamingo, caused quite a stir.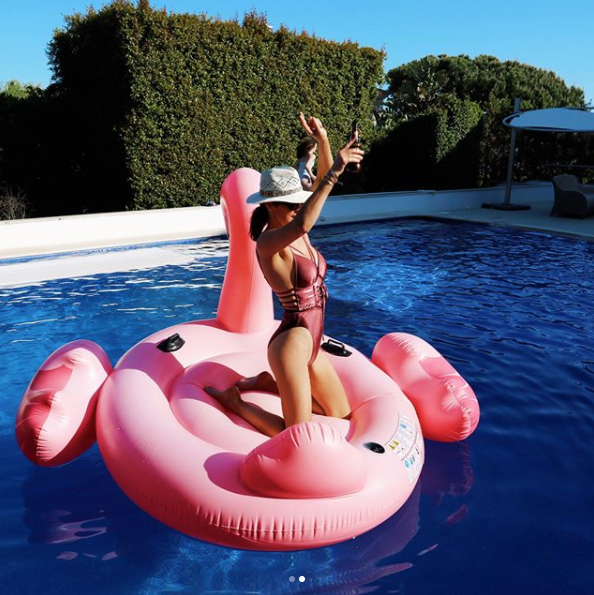 Cocoa Brown CEO Marissa Carter commented: "Make the most of the holidays hon – wait till babies come into the picture you'll be staycationing for a few years"
Some followers took the innocent comment from Marissa to mean that SoSueMe was expecting.
"That's one way to burst the holiday bubble," one follower said.
"Just because you have babies doesn't mean you can't travel and have fab holidays," another added.
"Aww I didn't realise @sosueme_ie was pregnant how lovely. massive congratulations xx" one person said.
Suzanne responded to the comments with a very definite answer: "What? I am NOT pregnant" she said, adding: "The amount of people who keep asking. Where are these rumours coming from?"