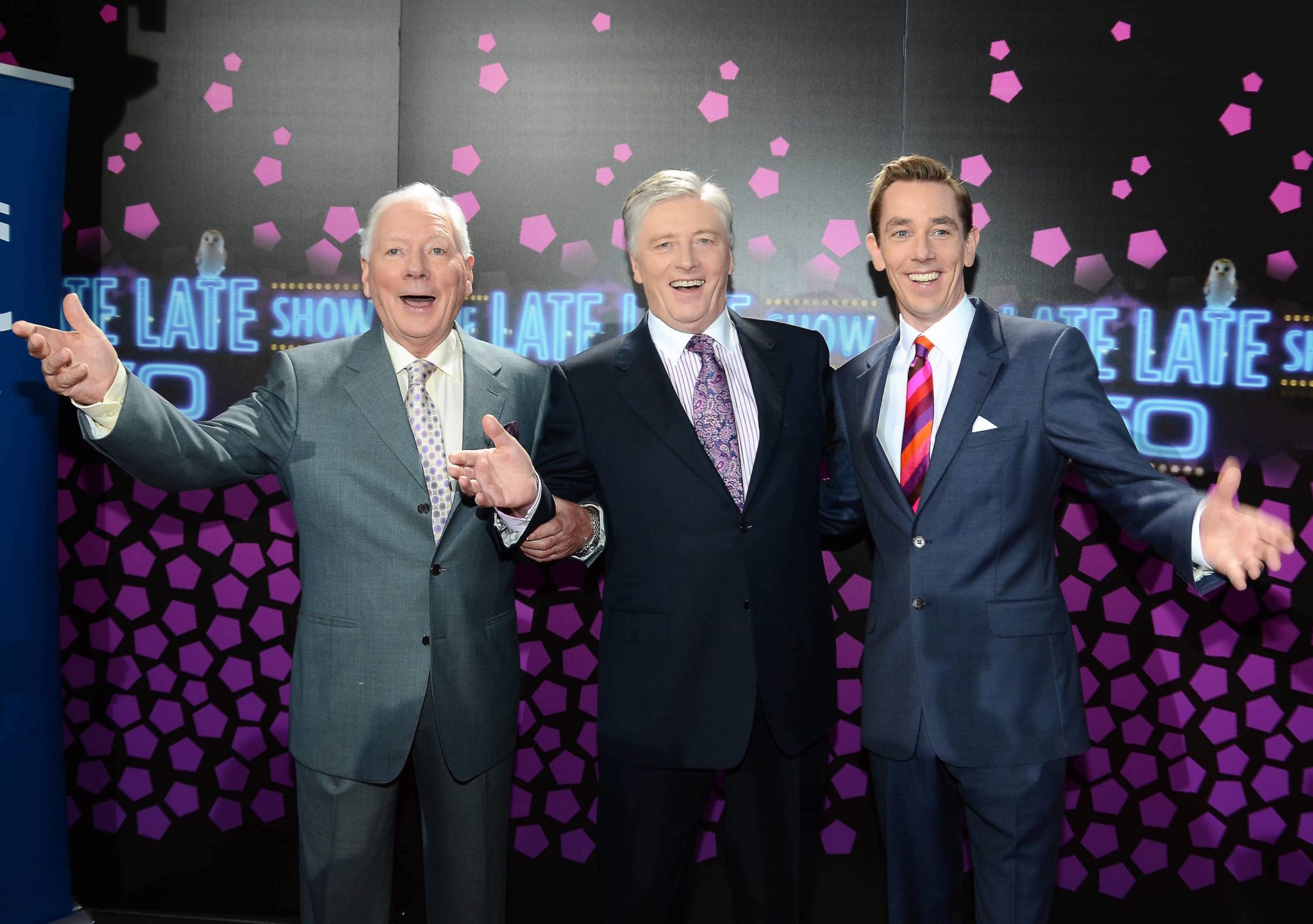 Following the news of Gay Bryne's tragic passing this week, RTE aired a very special episode of the Late Late Show to say goodbye to the beloved presenter, who hosted the iconic Irish programme for nearly four decades.
The 90-minute special, hosted by Ryan Tubridy, featured with contributions from friends and colleagues, including Pat Kenny, Bob Geldof and Mary McAleese.
Viewers were overcome with emotion watching the heartfelt show, and took to social media afterwards to share their love of Gaybo.
Had an interesting night watchin d #latelate with my parents last night. I had no idea how much #gaybyrne was a part of their formative years. My mom talked about how they considered him part of the Family, My dad shed a few tears as they showed how Gay made Ireland a safer place

— louisamay hanrahan (@louisamayh) November 6, 2019
Watching the late late tonight was like having the entire country at Gay Byrne's funeral… fantastic tribute.. a part of my childhood died this week.😥#LateLate

— terence (@terryletiss) November 6, 2019
genuinely feels like a little part of ireland died w/ the passing of gay byrne

— jack (@valauvent_) November 6, 2019
Sounds like Ireland might be on a go-slow tomorrow after sending Gay off. I'd say there were tears shed across the land tonight. #GayByrne

— Aileen Keating (@keatingaileen) November 6, 2019
The Late Lates tribute to Gay Byrne tonight was amazing. It showed how as a nation we handle loss. There were some tears but lots of laughter and reminiscing. It was a great way to say "Slán go fóill" to our Uncle Gaybo #LateLate #endofanera #legend #proudtobeirish #gaybyrneRIP pic.twitter.com/k9sFEnMqYT

— Gwen (@GwenieIRL) November 6, 2019
There will never ever be a broadcaster like Gay Byrne again. He was the Master. So kind, so generous so brilliant. So lucky for me to have met and become friends with my hero. A moment alone tonight & a moment shared with my great friend @MoCatterson @RTERadio1 @RTELateLateShow pic.twitter.com/MdXbmTQow9

— Marty Morrissey (@MartyM_RTE) November 6, 2019
This #LateLate was undoubtedly something else. A perfect tribute to Gay Byrne on the show that he made special. https://t.co/g04DesPPDZ

— Alexander C.D (@CDAlex150) November 6, 2019
We're all at a wake tonight. And the warmth is wholly merited. #GayByrne #LateLateShow #LateLate

— Dermot Keyes (@DermotKeyes) November 5, 2019
Tonight's #LateLateShow is the most fitting of tributes to Gay Byrne – a fantastic gathering of Irish voices. 🦉

— Tommy Rooney (@TomasORuanaidh) November 5, 2019
Very much fitting that the Gaybo tribute #LateLateShow is running at least half an hour over the allotted time, just as the man himself would have had it

— Gavan Reilly (@gavreilly) November 5, 2019
The late late tonight just shows how well Irish people deal with death, instead of being sad it's a pure celebration of life and it's the one thing we can be proud of in this country 👏🏼 #latelate

— Joanne Dunne (@JoanneDunne10) November 5, 2019
Last nights Late Late Show was a nationwide wake fitting for the passing of our greatest TV and radio broadcaster. Has anyone else in the history of the media anywhere had such a heartfelt national send off as Gaybo? https://t.co/SSfjrvcJee

— Mary Coll (@MaryColl16) November 6, 2019
Words: Catherine Taylor
Related news:
Gay Byrne's top ten TV moments 
Joe Duffy recalls moment he first met Gay Byrne in 1966
Gay Byrne and Kathleen Watkins' first photoshoot together as Ireland's golden couple
When VIP joined Gay, Kathleen and family for Christmas 2018