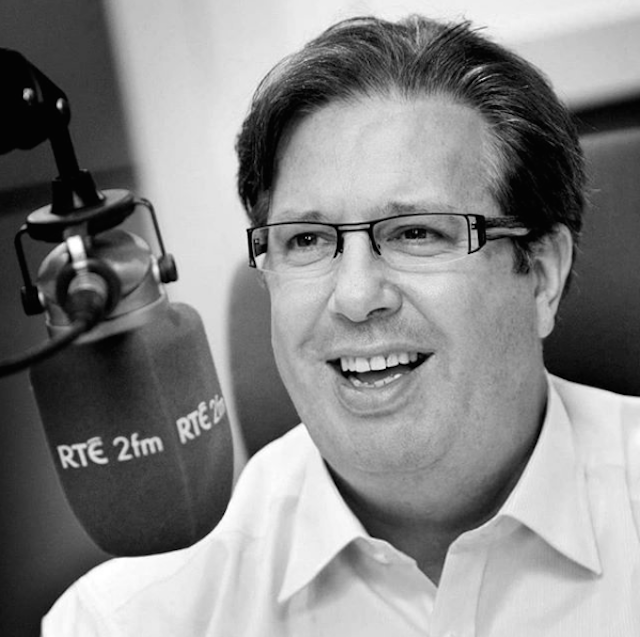 It was announced earlier this year that RTE were making a documentary on Gerry Ryan, to mark the tenth anniversary of his death.
The show is to air on April 26th, and it will be an hour long special documentary.
It is set to include Gerry's close friends talking about their loss, and will share fond memories of the legendary broadcaster. However, it is believed Gerry's own family will not be contributing to the special.
However his wife Maura, and children Bonnie, Lottie, Rex, Babs and Elliot gave RTE "their blessing" to go ahead with the episode.
The piece is being made to mark the tenth anniversary of his passing, following his sudden death at the age of 53 in 2010.
While his family won't appear in the documentary, Lottie Ryan reveals they're happy for it to go ahead, and have given it their blessing.
Speaking to the Irish Independent, she said, "I know that people like Dave Fanning and lots of his friends and people who would be very, very close to family are taking part in it. It's nice of them to mark it."
"It's hard to believe that it's been 10 years, it's a bit mind-blowing to think that it's been that long, it's bizarre. I'm really excited to see it.
"I think it's difficult for our family as well but it's nice to allow his friends and colleagues to do it. We will mark the anniversary in our own way. But we will definitely be watching it when it comes out," she concluded.
Gerry Ryan had five children with his wife Morah: Lottie is the eldest, followed by Rex, Bonnie, Elliott and Babette.