Louise McSharry is a new phase of her life. She moved on from RTÉ 2FM to create her own podcast, Catch Up with Louise McSharry and her two young sons are getting that little bit older.
She jokes that she was able to do her makeup "in peace" for the first time in years as she chats to VIP Magazine at the launch of the STELLAR Hayu InstaStar Awards earlier this month.
She's nominated in the Podcast InstaStar category so, of course, we have to ask her how it has been since launching the show back in March.
"It's been great, it's obviously been a learning process because radio, certainly feeds into podcasting, but it is a different medium," she enthuses as we chat in The Morrison.
"I'm really enjoying getting to know it and the flexibility of it. I love that it's totally mine. I do all the elements of it from editing to producing to booking the guests to presenting. I'm loving that. I'm a bit of a control freak when it comes to work so I'm loving having my hands in all the pies."
She's putting all her energy into the podcast, explaining: "I'm really focusing on the podcast. It's doing really well but I want it to do more. I'm an 'I want to take over the world' type of person. I really want to grow it more.
"I'm looking forward to doing my first live show as part of Dublin Fringe. I'm hoping I get to do more of that. At the very beginning, it was something I really wanted to do. I'd love to create a little community of people who are interested in the same stuff I am and bring them all together once in a while. It's really all about the podcast."
Louise is never afraid to show off the less than glamorous side of motherhood, but as we chat it's not hard to see how gorgeously glam she is. Earlier that day she had posted on social media about being able to do her makeup for the first time without her sons, six-year-old Sam and three-year-old Ted hanging off her.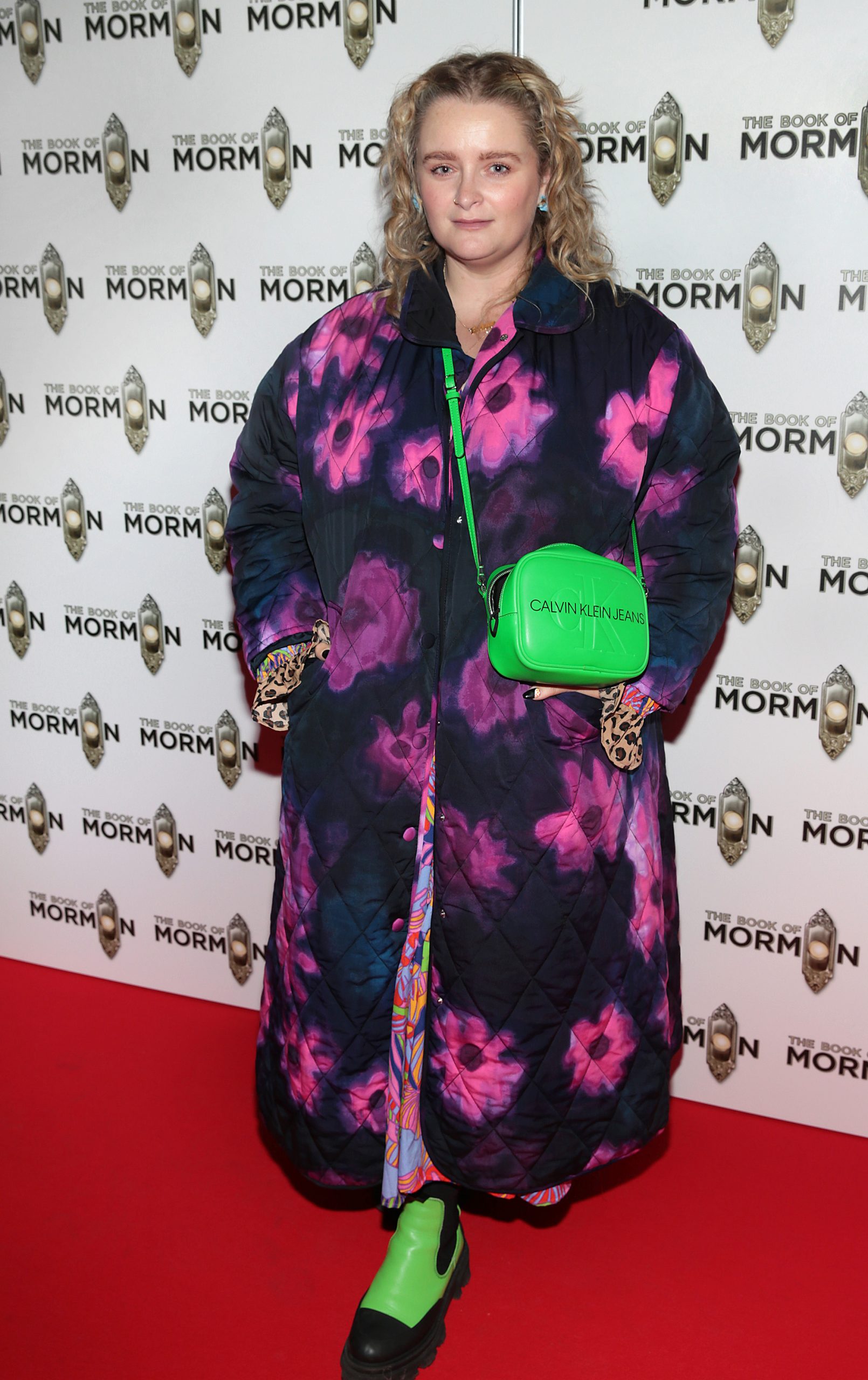 "It's pretty full on having a job where you have to look presentable and have your kids out in the morning!" she admits.
"Some people manage to do it, I do not. I spent a lot of time looking like dirt. When I go to drop my son off and I'm actually properly dressed and I have a bit of makeup on, they're like: 'Oh my God, Louise!' I know, I look like a different person," she laughs.
"My kids are getting a little bit older now so I was able to do my makeup in peace this morning. Don't get me wrong, I would go back…I had post-natal depression with my first son and I had a really hard time when he was a newborn. But I would go back and do the second time around the newborn bit all over again no problem. But only that bit!
"I'm very happy to be where I am. We're moving into a new phase of our life. Mine certainly don't let me forget that I have opinions! My older son is going into senior infants, my younger son is in Montessori. It's great. We can go to restaurants now. Everything's changed."
You can vote for your favourite content creator for this year's STELLAR Hayu InstaStar Awards here