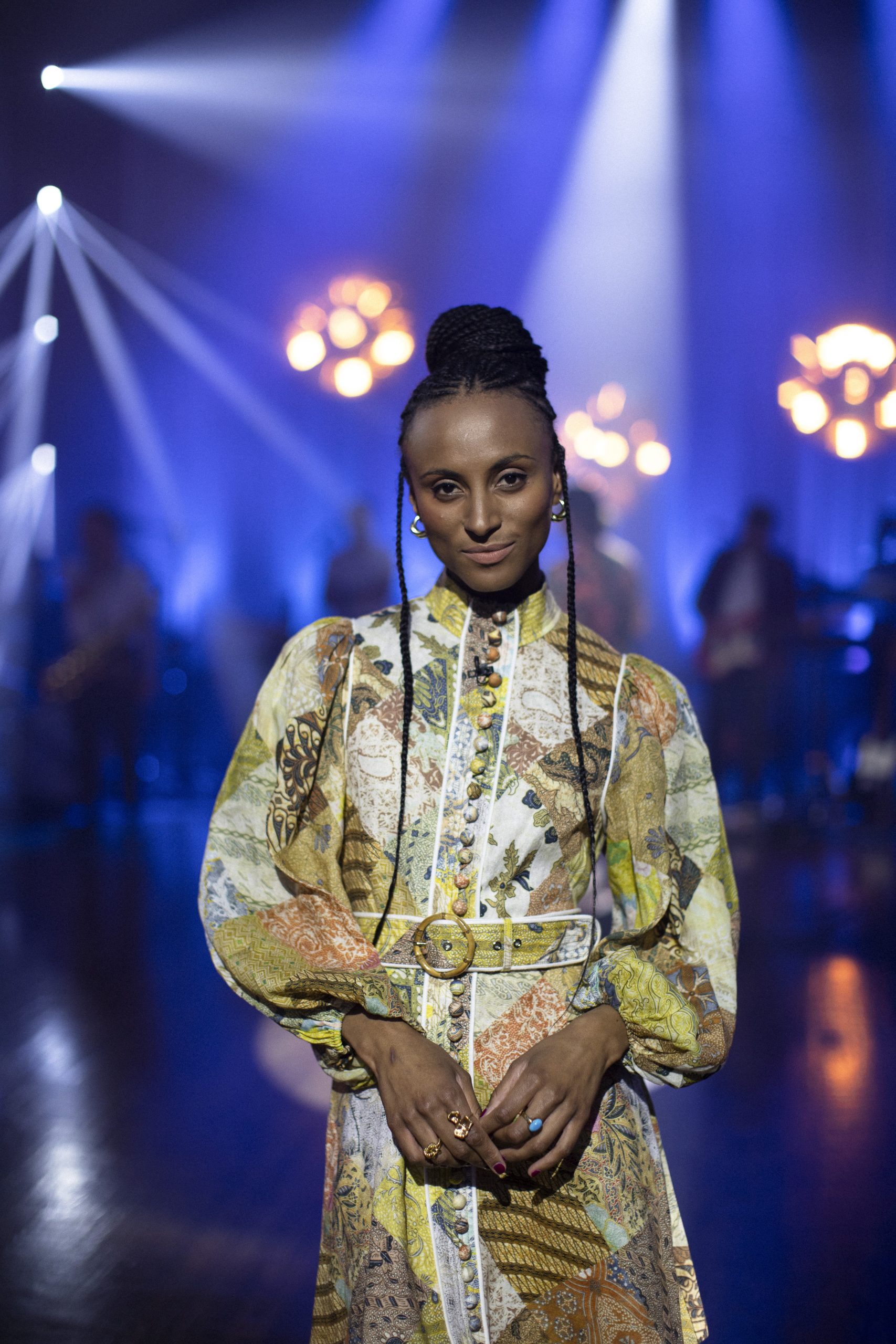 The Heart of Saturday Night star Loah has shared her excitement as the release date for her new project Conversations With Friends draws near.
The show, which is an adaption of Sally Rooney's novel of the same name, is highly anticipated following the success of Normal People, which was also a Sally Rooney adaptation. The project has some big Hollywood names involved like Joe Alwyn of Harriet fame, American Honey star Sasha Lane and Girls' Jemima Kirke. 
Loah will be joining them to play Evelyn, and took to Instagram sharing a snippet of the show. Captioning it; "I'm so honoured to have a little puzzle piece in this gorgeous work.
@convosonhulu starts on May 15th on @hulu and BBC3 and it is soo beautiful, complex, spicy and heartmelting♥️ 😍🥰"
While there isn't much word on Loah's role in the show, we do know her appearance was filmed mostly in Croatia.
The singer previously give fans a glimpse behind the scenes as she shared some snaps from her time working on the project in Croatia and Montenegro. Writing; "💙 Just wrapped and travelling home from the gorgeous Balkan nation that is Croatia, playing Evelyn in Lenny Abrahamsson's adaptation of Sally Rooney's Conversations with Friends. 🥰"
"💙 thanks for having me @element_pictures in my little way and to absolutely everyone everyone everyone involved, you're all gorgeous people and made a beautiful piece of work, I am honoured 💞"
Continuing on to thank her stylist, Corina Gaffey, in particular; "💙 shoutout to @corinagaffey for dressing me in all the most gorgeous dresses when I'm not on set, you wowed everyone even though you weren't there lol. Wore them in Croatia and Montenegro babay."
While some work did take place in Croatia, the show was mainly filmed around Dublin and Belfast.
The story follows Frances, a 21-year-old college student, as she navigates a series of relationships that force her to confront her own vulnerabilities for the first time.
It is set to star upcoming Irish actress, Alison Oliver as protagonist, Frances.
On discovering she had landed the massive role, Alison has said; "when I did find out, I was just completely shocked and I remember I sat in my bedroom for like two hours and I just stared at the wall and I didn't know what to do because I don't think I was allowed to say anything yet."