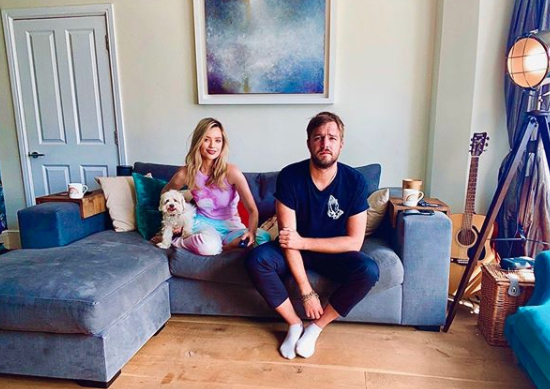 We think it's safe to say that a lot of us are missing the pub at the moment and we'd love nothing more than an impromptu pint with our mates at the local.
But what if you had your very own local? That's exactly what Laura Whitmore and boyfriend, Iain Stirling have done in their London home.
The pair shared some snaps of a little pub they've had built in their back garden which they've adorably named 'The Snug.'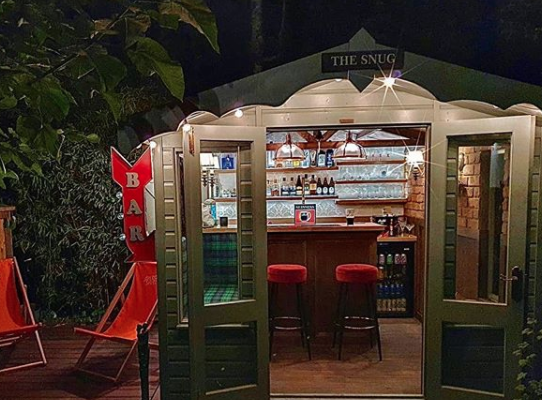 The pictures show what perhaps started as an ordinary wooden shed, but has been transformed into a cosy pub. Complete with a fully stocked bar, stools and warm lighting, we'd certainly like to spend an evening or two in here.
Iain also shared some snaps on his own Instagram account which shows him pulling a pint; "My first full shift in The Snug last night."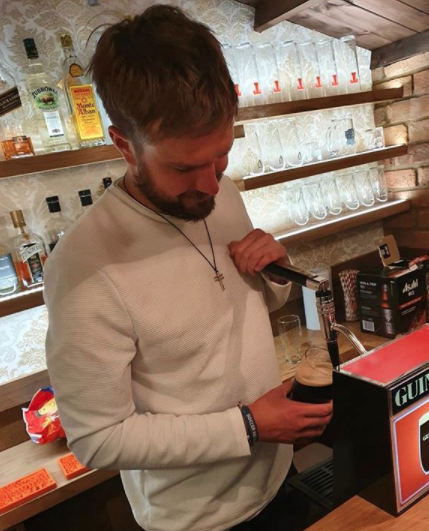 Laura posted saying; "'Sometimes you wanna go where everybody knows your name and they're always glad you came…' The Snug EST 2020."
If you can't get to the pub bring the pub to you!