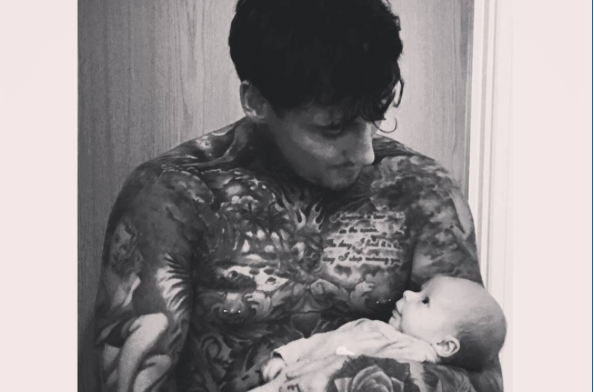 Jeremy McConnell is reportedly seeking to joint custody of his one-year-old son, Caben.
The reality tv star has been estranged from his ex girlfriend and mother of his son, Stephanie Davis since she took out a restraining order on him last year.
The pair met while on Celebrity Big Brother in 2016, and split when Caben was just four months old, but now Jeremy is said to be ready to come back into his son's life.
"Jeremy has worked hard the last few months to get his life back on track," a source told The Sun.
"He always made it clear that he didn't want to start this process until he was in a good place and now he feels like he's in a stable position.
"It is an extremely complicated situation given his history with Stephanie but everyone's hoping that in time he can start to be included in Caben's life."
The 28-year-old recently appeared on The Jeremy Kyle Show to speak about his life over the past few years.
When asked by Kyle about how he would fix his relationship with his son he said:
"I think the best way to do it is get out of this game. I know my career is over on TV.
"No one is going to touch me with a 10ft barge pole. My name is tarnished and I accept that."