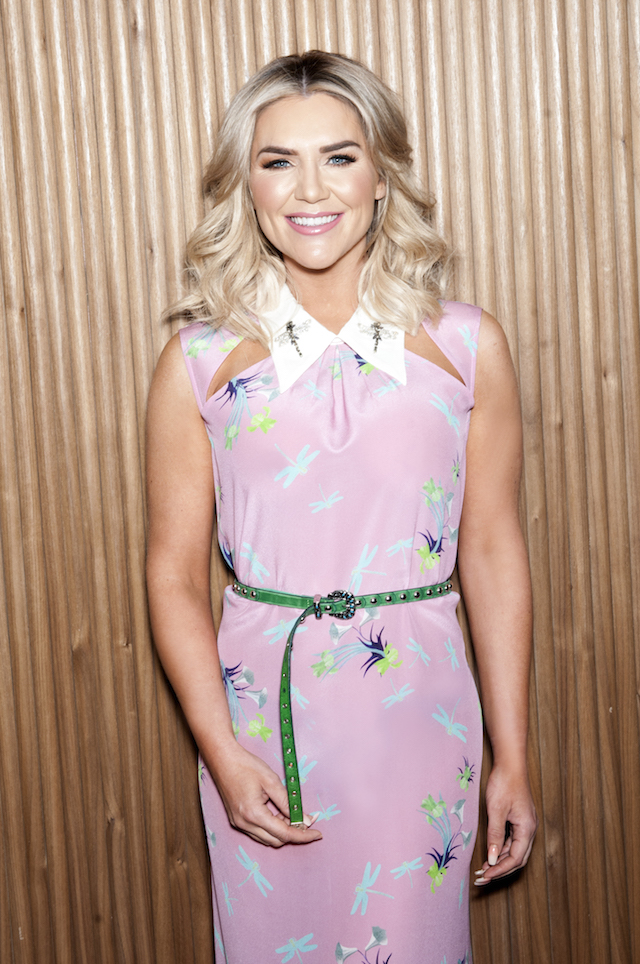 James Patrice has revealed that he is part of an exciting new project alongside some of his Dancing with the Stars friends.
The presenter and social media star will show off his acting skills in this year's panto.
Taking to Instagram he shared a photo of himself as the Genie in Polly and the Magic Lamp.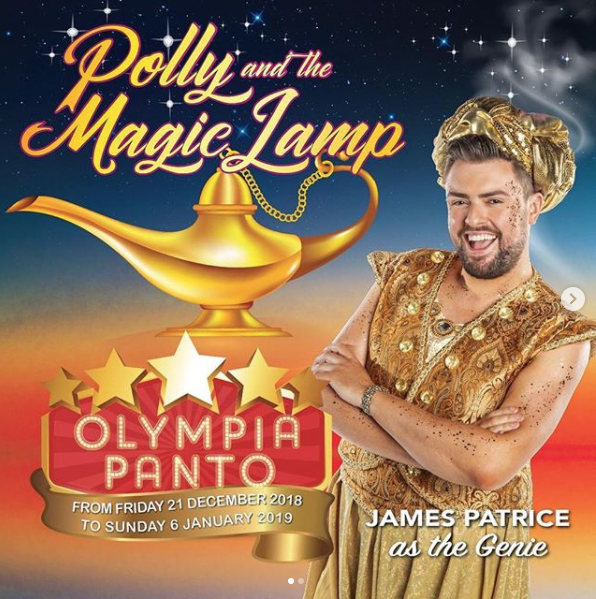 "HOWAYA GENIE ! Beyond excited to be playing The Genie in this year's @theolympiapanto!" he said.
"I'm not gonna lie, I nearly * meself when I got the call! And to be sharing the stage with a PHENOM group of people is a mahoosive cherry on top. Can't wait to see some of me Moira's in the audience – Bridie O'Donoghue will be sickened! It's going to be a fabulous festive season gals"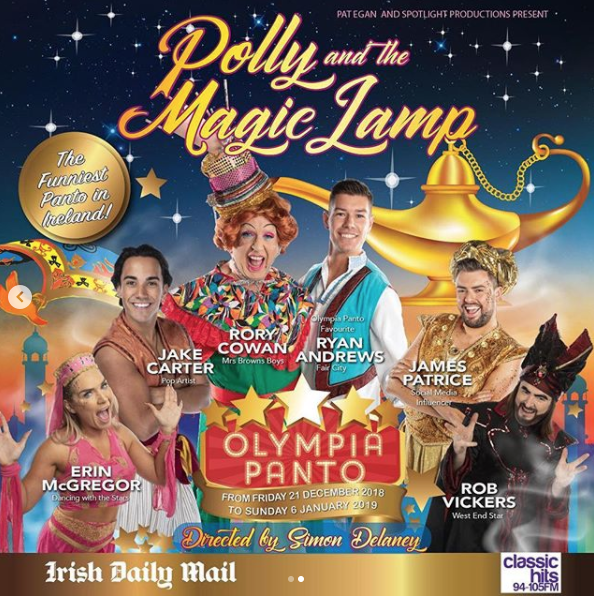 Also in the show is Erin McGregor, Jake Carter, Rory Cowan, Fair City's Ryan Andrews and West End Star Rob Vickers.
Erin also took to Instagram to announce the news: "Oh no you didn't …. oh YES I DID. I am delighted to announce I'm part of this years @theolympiapanto .. Such a great cast to get to work with. The 1st question everyone asked me after dwts was " so what's next " ? I honestly never kknew,I just believed if I turned up with an open mind and a willingness to work that the right thing would appear .. ALWAYS BELIEVE. it's never to late."
The show runs from Friday, December 21st to Sunday the 6th of January.
Will you be heading along?