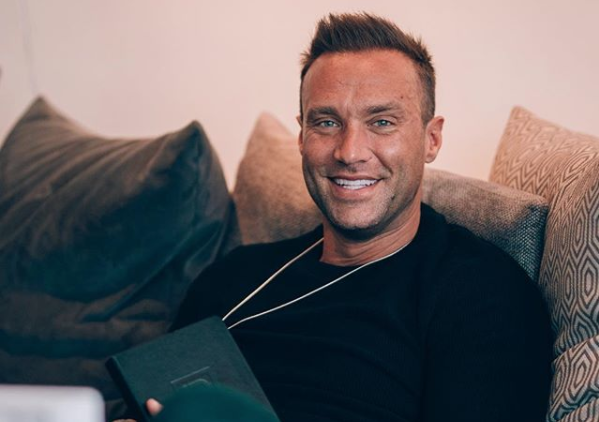 Calum Best has opened up about the stigma surrounding men and emotions.
The reality star revealed that he wants to encourage more people to talk about their feelings.
"I'm happy to take the lead and say I'm a man and I don't want to 'man up'", he said.
"I want to let people know that they can open up and talk about it and I use personal experiences of struggling and not knowing myself.
"If you're a kid and you're not taught or helped to know that if you [don't] speak up and open up about these things, if your later years in life, it's going to affect you. You're going to have all these issues built up from when you were a teen or even younger than that – which I even dealt with myself," he told Lorraine.
Calum, who is the son of late footballer George Best, said that he was brought up at a time when men were not expected to speak up about how they felt.
"So if we start coming in now and letting young kids – and even adults – know that it's okay to want to better themselves, to heal and to better their insides," he added.
"Of course, there will still be people going 'deal with it, deal with it,' that's very much an old-school mentality, very much the generations before me. I was taught that as well.
The 38-year-old revealed that he has learned over the years to deal with his emotions through a number of things and wants to pass that on to others.
"The way I healed myself was opening up, journaling, talking about these things and I want to pass that on. It's never felt as right as it does now passing on that message."