Marissa Carter has opened up about her devastating miscarriages.
The businesswoman and creator of Cocoa Brown tan took to social media in a plea for yes votes in the upcoming referendum.
Speaking about her own journey she said: "Before we had our two beautiful children – I had three miscarriages that truly nearly broke me. I couldn't leave our apartment for three months after the last one and I couldn't bear to speak about it with my friends. When I was pregnant with Charlie – we were afraid to celebrate."
She explained why she is choosing to vote yes in the 8th amendment referendum.
"Repealing the 8th amendment isn't about the value you place on life inside the womb. It's not. It's about a woman's right to choose. Abortion is not a decision that any woman wants to make. It's just not. I don't need a list of why women might want or need an abortion – it's not my place to judge. It's no one's. I stand #together4yes and I support every woman's right to control her own body. We will #Repealthe8th. Now make sure you're registered to vote!"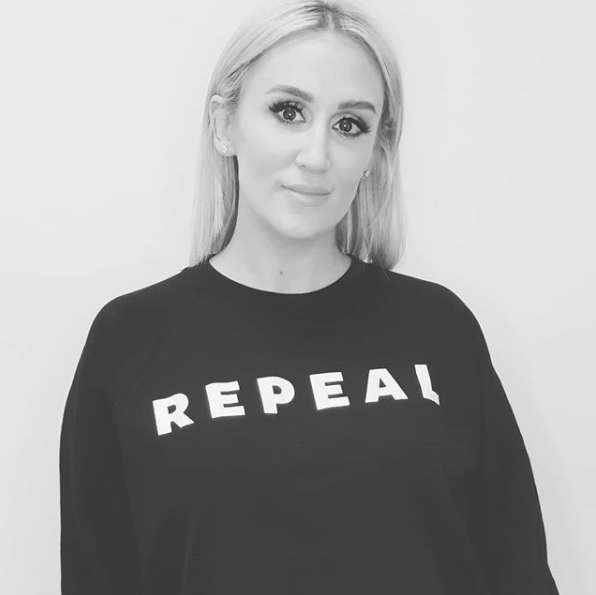 Marissa got a hugely positive response for her post on Instagram, with many praising her for sharing her story.
"Well said, I also had 3 miscarriages trying desperately to have our family. 2 healthy children now thankfully. #repealthe8th" follower Daniella said.
Another added: "Amazing women for being through all that and being able to speak out for others!!"
"Sorry for your loss, miscarriage is devastating. Thank you so much for speaking out on behalf of women," another said.
Read More: Vogue Williams was forced to defend herself after she showed support for the yes campaign.