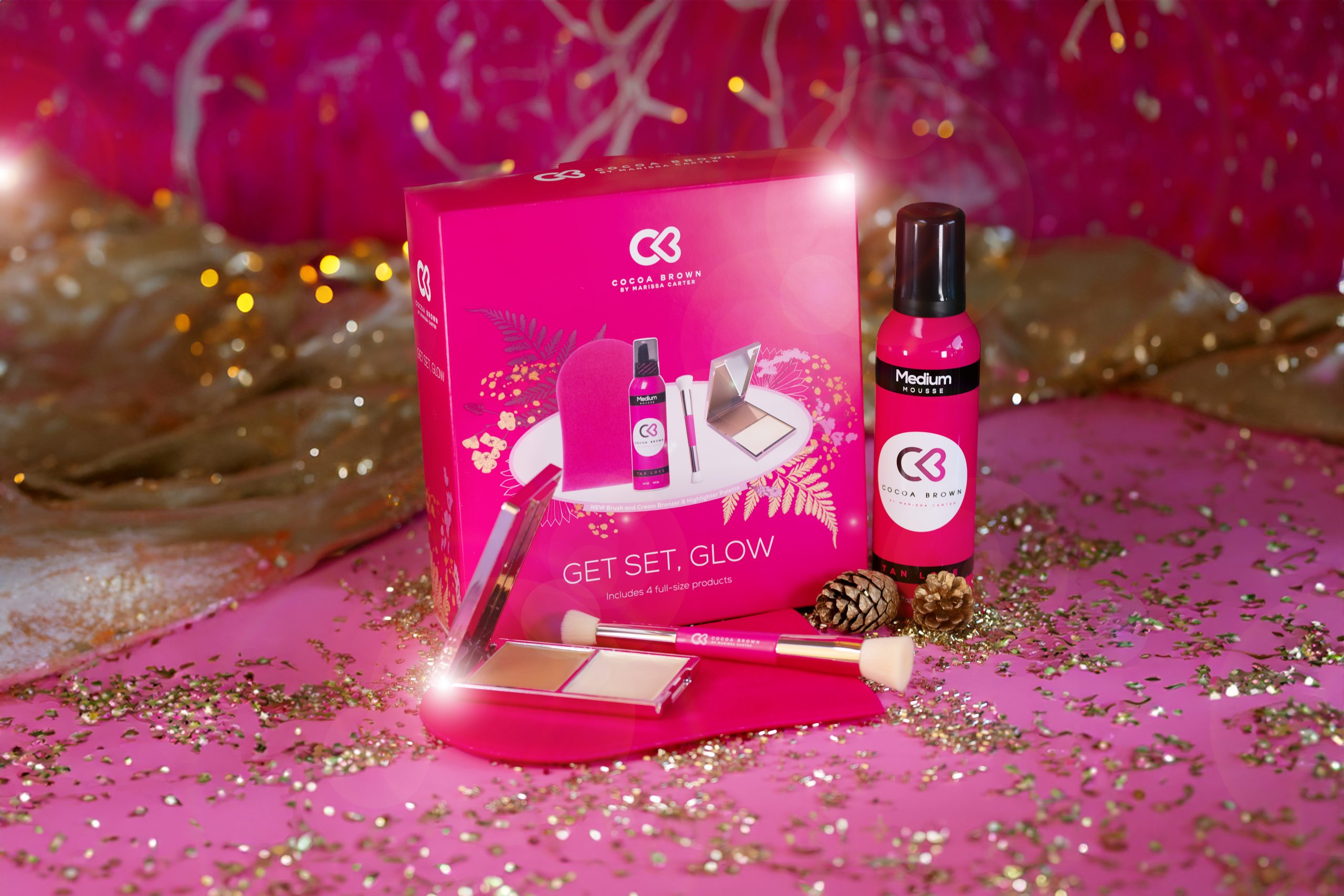 The festive season is upon us which means that there will be plenty of parties and get-togethers.
And you always want to look your best this silly season!
Cocoa Brown by Marissa Carter has always been a staple in the Irish beauty bag with their beloved tan.
And fans of the brand were left delighted with the launch of cosmetic products to make sure that you have everything you need to look party-ready this Christmas.
The first of many new Cocoa Brown products coming our way include a fabulous bronzer powder, a glowing liquid illuminator as well as a dreamy cream bronzer and highlighter.
These new products showcase a new look for the brand, a cleaner and more contemporary aesthetic that we already adore.
Of course, they also make the perfect Christmas gifts for your loved ones or for a little present for yourself. We mean, you deserve it!
They showcased the first Cocoa Brown Christmas set, 'Starry Night', which includes their hero 1-Hour Tan Mousse in shade Dark and Mitt, as well as their new Bronzer Powder in shade medium and stunning new Liquid Illuminator. The value of the set is worth almost €40 but is available for incredibly good value at €24.95.
The second Cocoa Brown Christmas Set, 'Get Set, Glow', also includes their hero 1-Hour Tan Mousse and Mitt as well as their new and very on-trend Cream Bronzer and Highlighter Palette and a handy duo brush to apply flawlessly. The four full-size products are again worth around €40 but are available now for just €24.95.
"Cosmetics is a natural progression for Cocoa Brown; first creating fresh, radiant looking skin as a base and now following with makeup and skin-finishing products to complete your faux glow routine," Cocoa Brown founder, Marissa Carter says.
"I'm passionate about creating high-quality formulas that deliver results without the hefty price tag and feel tremendously happy to have Cocoa Brown meeting this criteria for our customers."
Since launching in 2012 by founder Marissa Carter, Cocoa Brown has gained a loyal following and has become the go-to tanning brand, not just in Ireland but across thousands of retailers internationally. For many, Cocoa Brown was the very first tan they ever tried, and to this day is the tan they always go back to!
Cocoa Brown by Marissa Carter new Christmas sets are available nationwide in Cocoa Brown stockists.
Take a look at some of the gorgeous Christmas products below:
Starry Night – €24.95
Cracker of a Tan – €9.99
Get Set Glow – €24.95