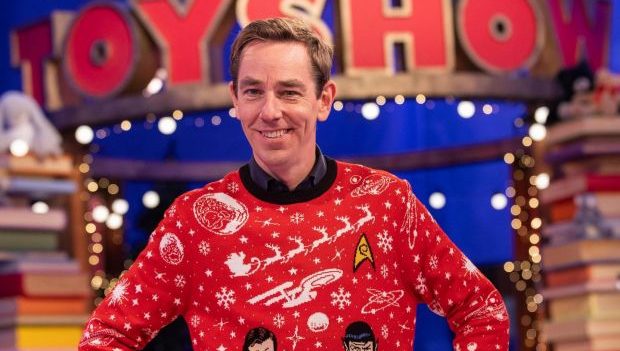 Is it too early to say the C-word? Probably!
But it is never too early to talk about The Toy Show! And applications are now open for little ones to get involved.
Ryan Tubridy announced the good news on Ryan Tubridy Show on RTÉ Radio 1 on Monday morning.
"We are going to go large this year!" he announced.
He also revealed that this year's Toy Show would take place on November 25th.
Over the last few years, we have seen some of the most incredible and talented kids on the Toy Show. If you think your little one has what it takes to light up the Toy Show stage then you're in luck.
You can head here to apply as either a toy demonstrator or a performer.
Taking a trip down memory lane, he was joined on the show by DJ Callum, the young boy who showed off his impressive skills on the show last year.
The 12-year-old was on the show to update Ryan on life since his DJ debut last November including his Jenny Greene gig in the Iveagh Gardens and how his career is shaping up.
He also offered his own advice to kids that are thinking about applying to the annual event.
We already know that this year's Toy Show is going to be just as incredible as the previous years!
Apply for Toy Show 2020 here.