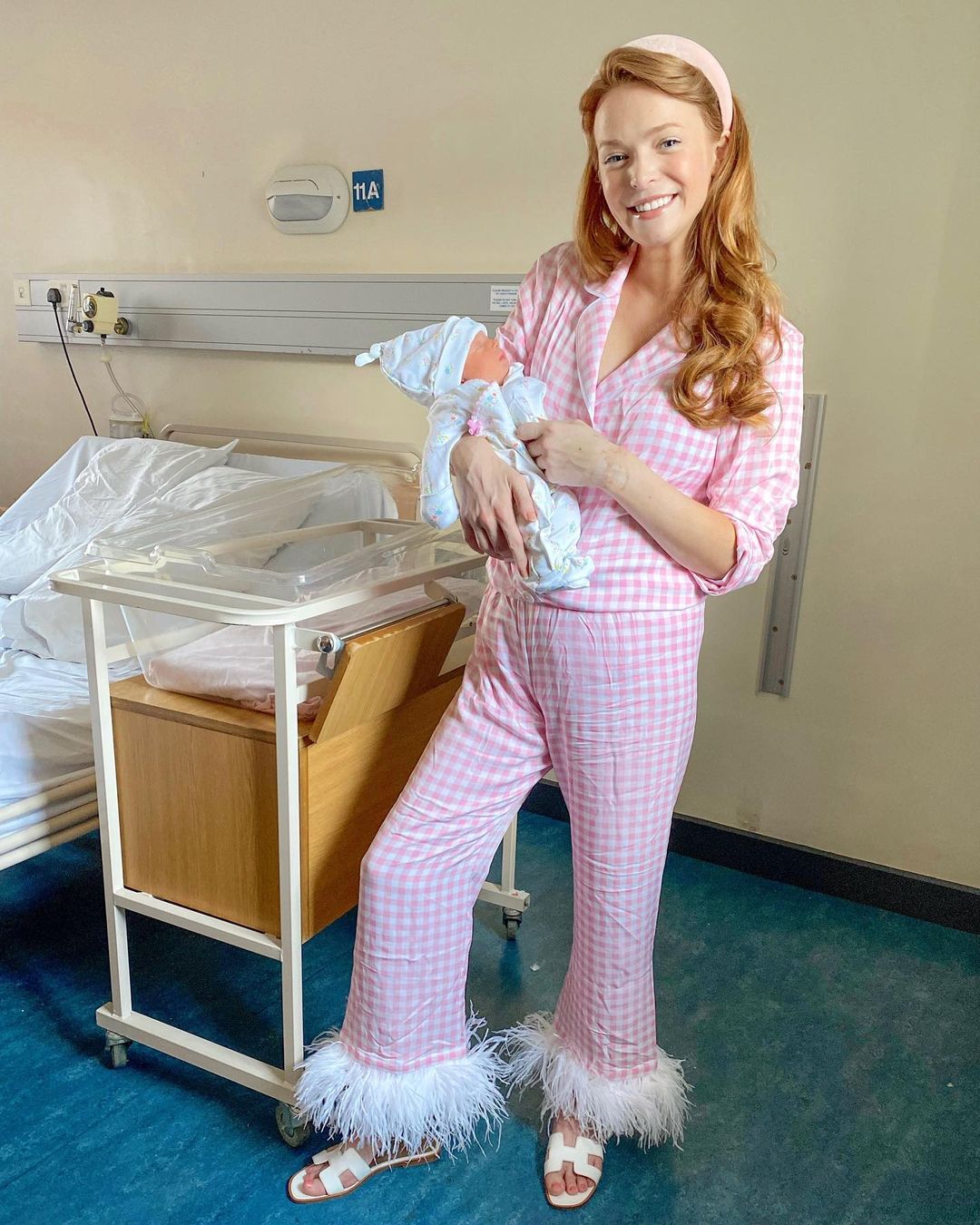 Aoife Walsh has shared her delight as she left hospital yesterday, with her newborn in tow!
Never one to do anything by halves Aoife looked as glamorous as ever as she left, dressed head to toe in fancy pink pyjamas complete with a feather trim.
Sharing some snaps as she left the hospital the new mum said; "Got dressed up for the occasion…. Penny's homecoming. Thank god it's a trend to wear pj's outside now, my uniform for the next month and comfy for the drive home!"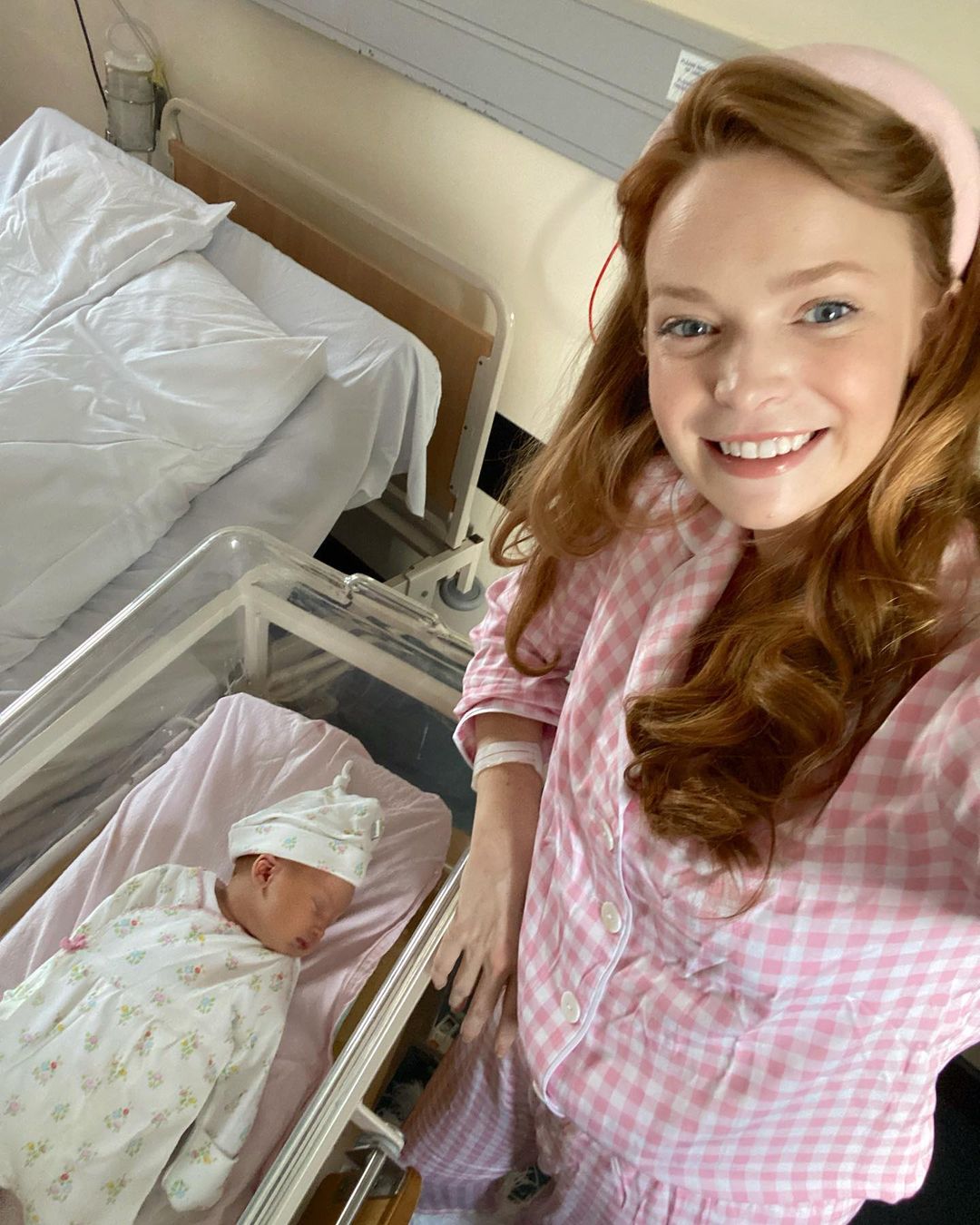 Just last week Aoife shared with her followers that she'd given birth to a beautiful baby girl, revealing her name in a sweet Instagram post/
Sharing an adorable picture of her daughter she said, "Meet Penelope Rose and for short I call her my little Penny."
Aoife also celebrated her birthday whilst in hospital, her first as a new mother; "The greatest birthday gift I could have asked for, my first birthday as a Momma & feel so lucky to have her."
In the snaps she shared online Aoife was wearing a beautiful gown which she revealed was worn by her own mother when she had her; "My dressing gown is actually vintage and the one my Mom wore in hospital when she had me. She passed it down to the next generation and it's so special."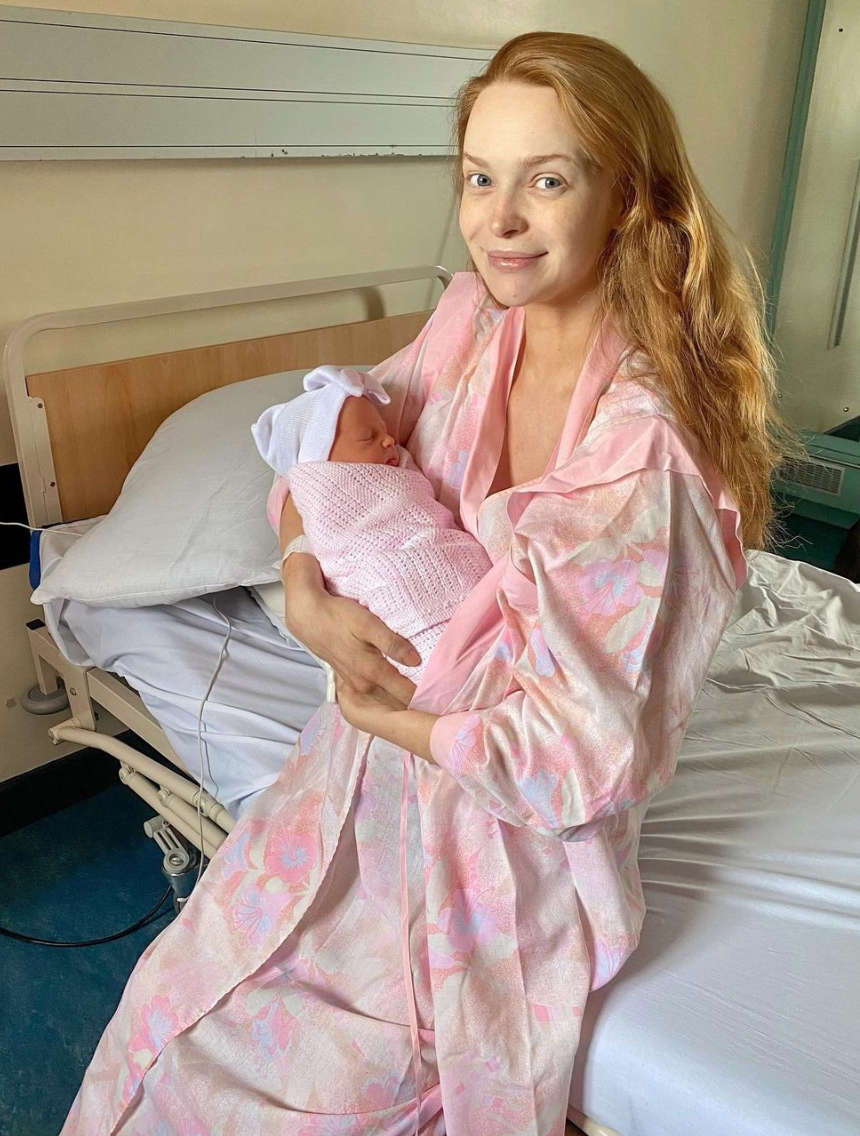 In April she announced the gender of her bundle of joy in the sweetest way. Sharing a video of herself at home with her family, Aoife popped a big balloon revealing she's having a baby girl!
Posting to Instagram she shared her surprise as she was convinced she was having a boy; "I was so so shocked!! I thought It was going to be the complete opposite!!"
"Can't believe it's been a baby girl in there this whole time. I've been calling her a he the last few months," she laughed. "I can't wait to meet my little princess."
Congratulations to Aoife on her bundle of joy!