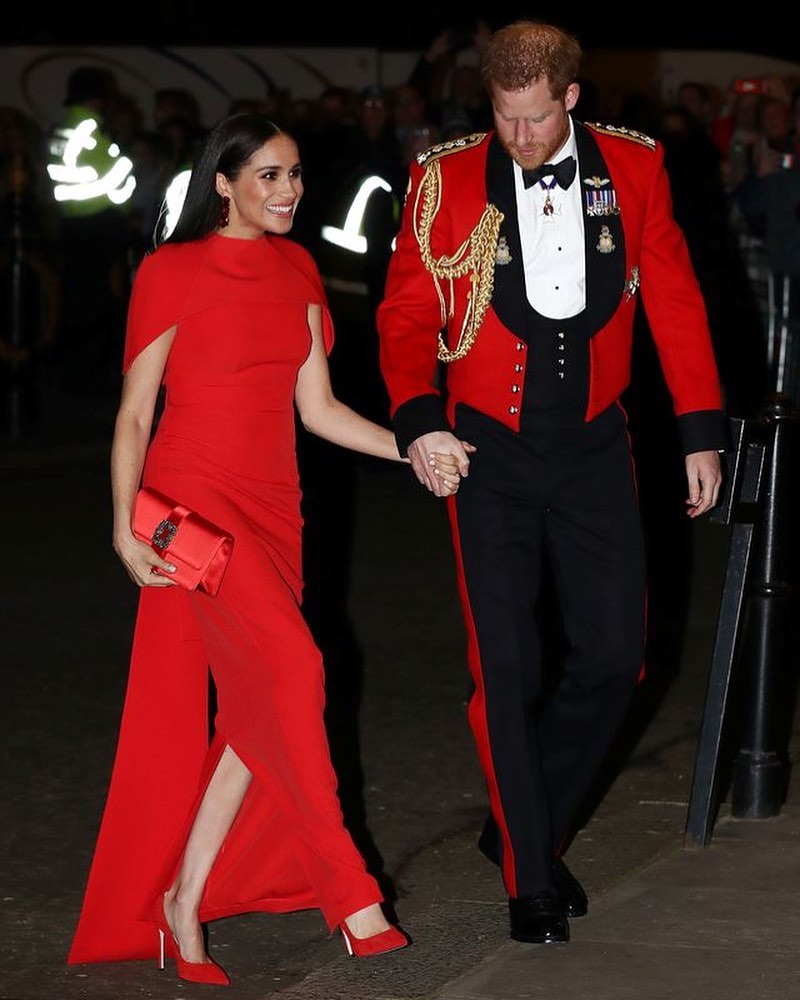 Megan Markle is on a roll this week. Only a few days ago, when the couple landed in Canada, everyone's newsfeeds were filled with that picture.
Looking like they'd walked straight off a film set (romantic looking rain to boot) she looked incredible in a form-fitting blue dress by Victoria Beckham.
Just when you thought she couldn't do better she wowed last night in a floor length red fitted gown. Complete with a cap sleeved short cape and her trademark sleek and shiny hair, she looked like an old Hollywood film star.
The dress that everyone is lusting after is by a brand called Safiyaa, but the earrings are from Irish designer Simone Rocha.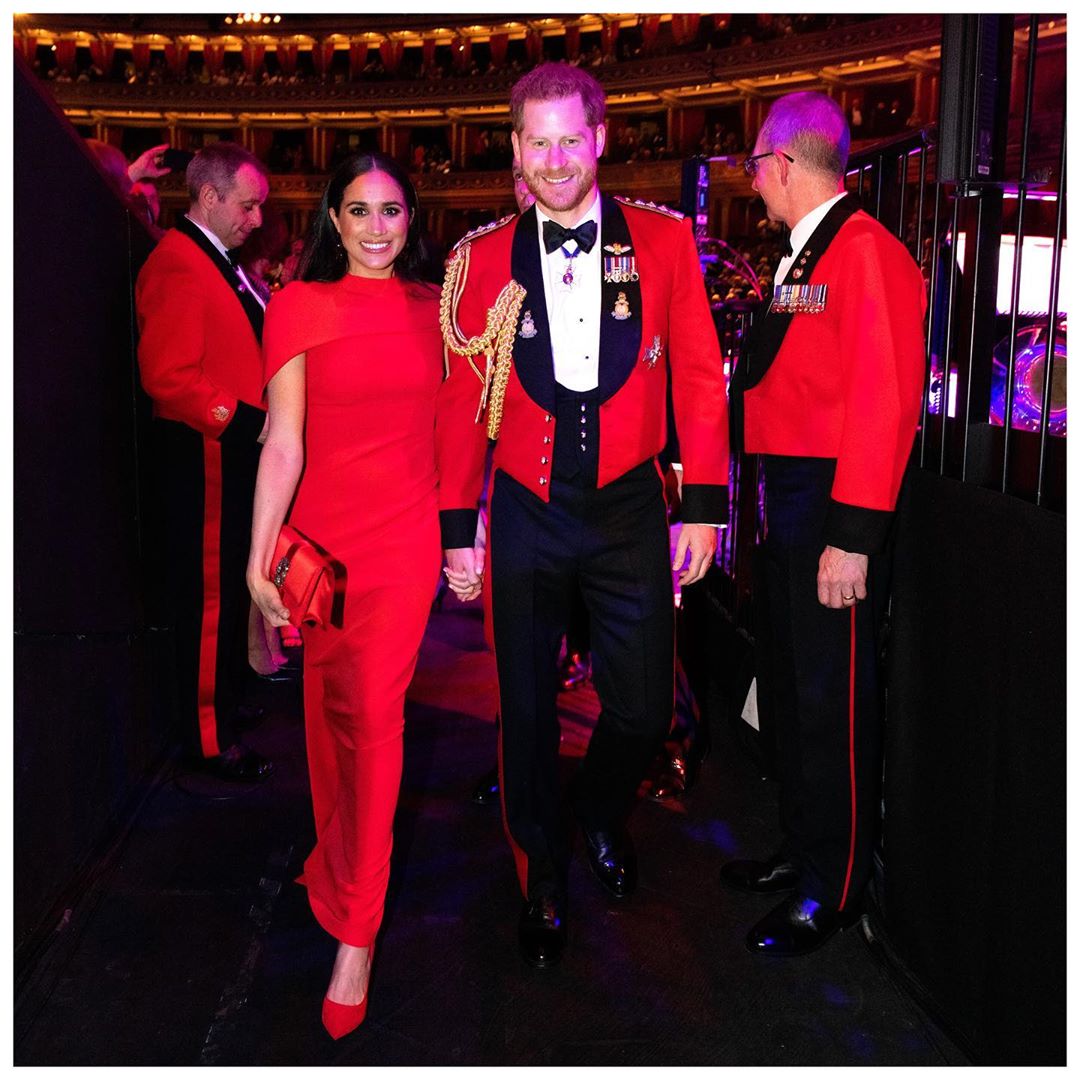 They are a red jewelled drop earring that matched perfectly with her dress. On the plus side they aren't as eye wateringly expensive as we expected, as they retail for €280.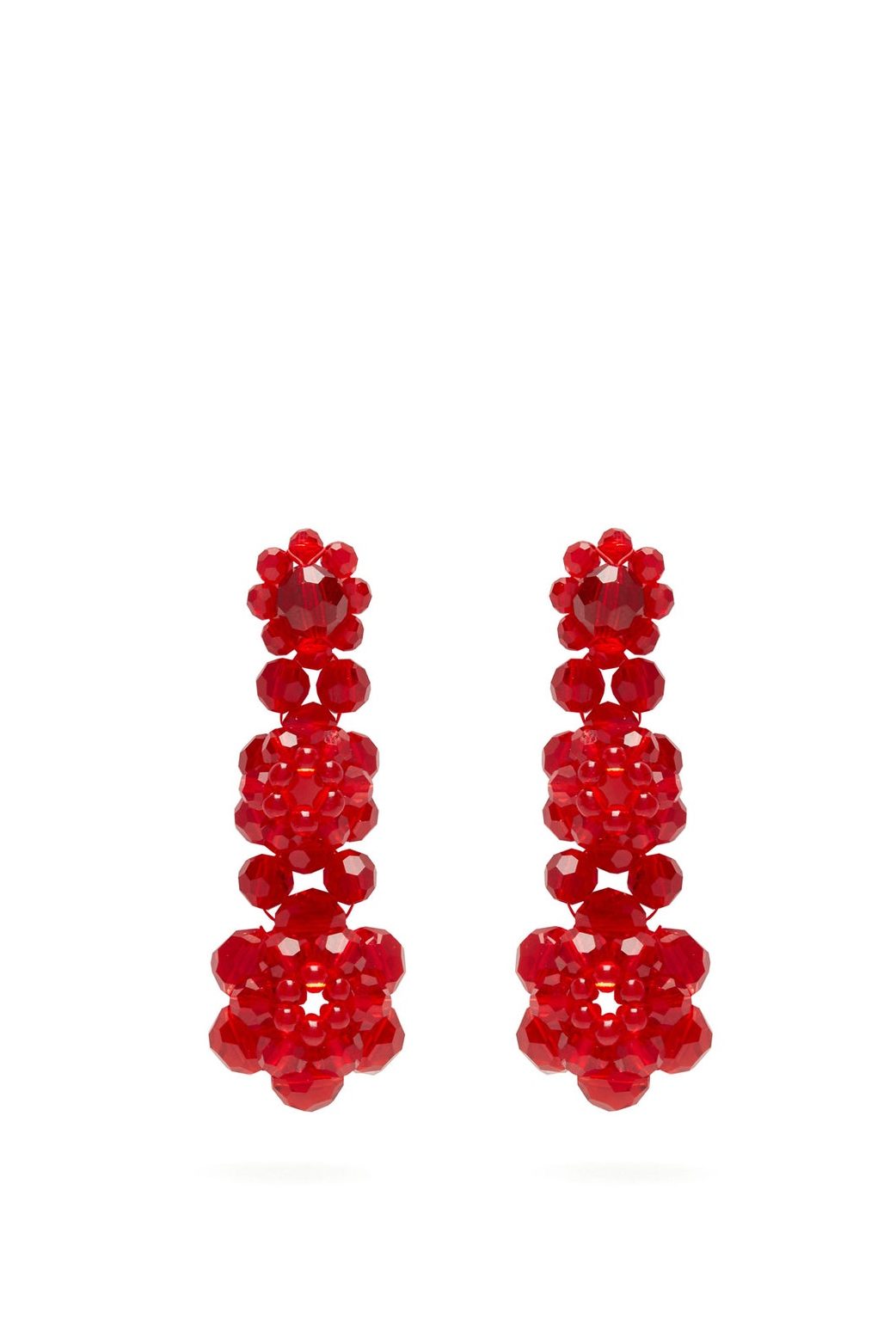 Simone Rocha Floral-Drop Crystal-Embellished Earrings; €280 at matchesfashion.com
These are Meghan and Harry's last few days carrying out royal duties, so it only made sense that her wardrobe choices would be this good and we love to see her wearing Irish.