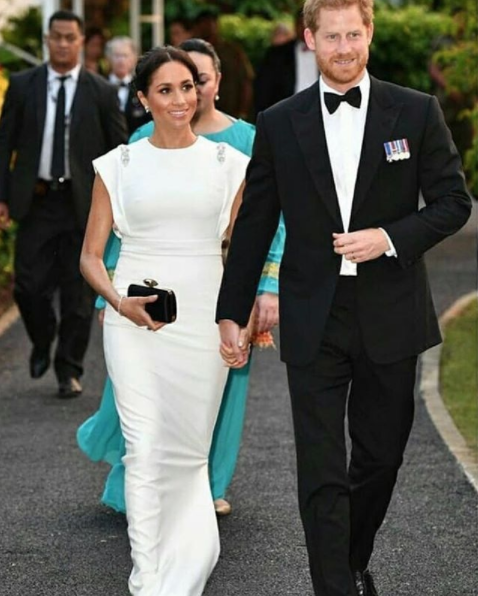 Meghan Markle fans all over the world took notice when the actress-turned-royal stunned in an ivory gown during her trip toTonga.
Irish fans had an added interest after it was revealed that the beautiful dress was made by Irish designer Don O'Neill.
The dress, from the Kerryman's Theia collection, features a jewel neckline with hand embroidered appliqués of crystals and micro glass beads on the shoulders.
The elegantly cinched waist and fitted silhouette would be perfect for a modern yet classic bride.
The Athena gown is now available online for just under €900.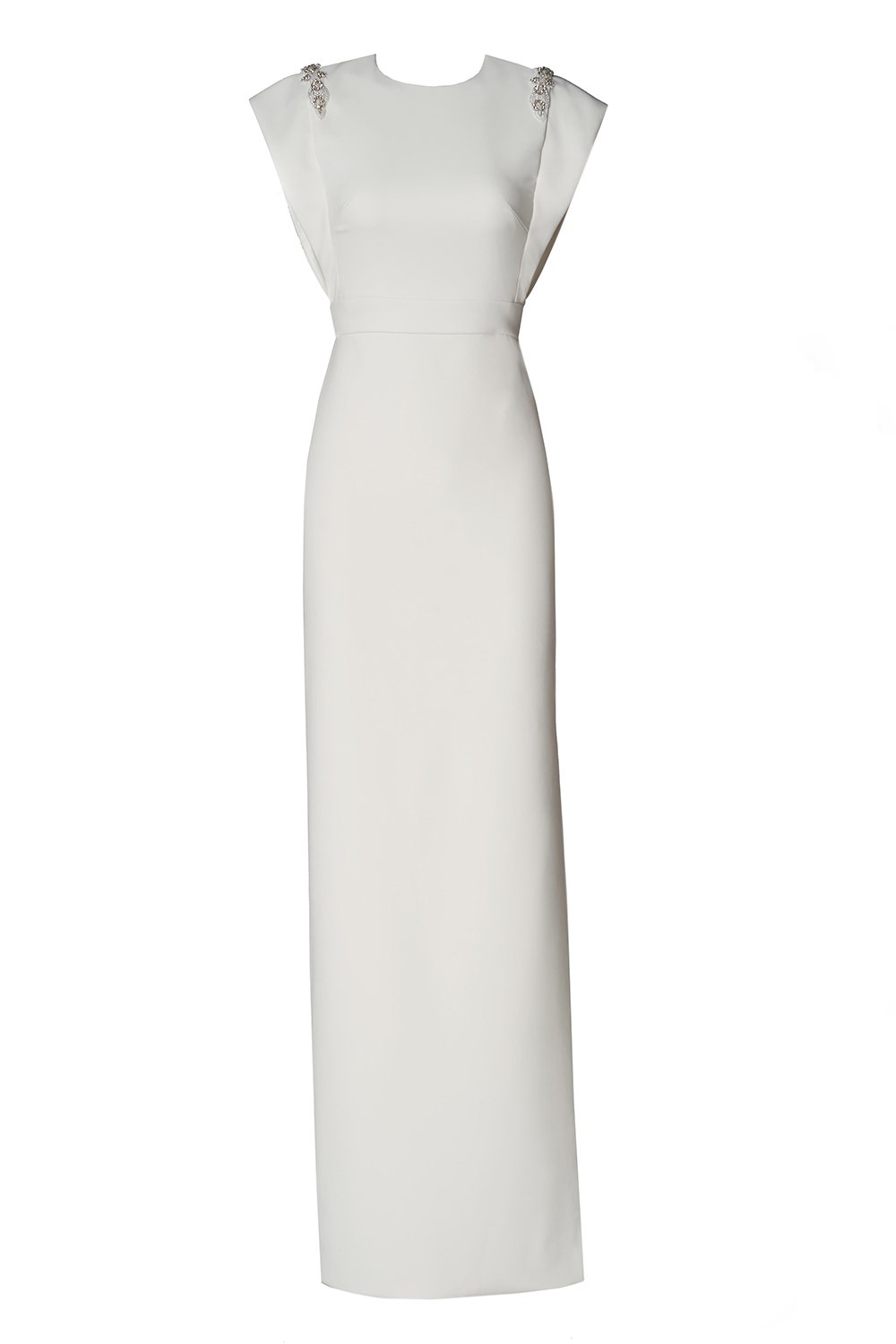 Available in US size 0 to size 16, it would look incredible on so many shapes and sizes.
Designer Don O'Neill explained that the Duchess of Sussex saw the gown in a different colour and requested an ivory version.
The Duke and Duchess of Sussex arrive for a dinner with His Majesty King Tupou VI and Queen Nanasipauu #RoyalVisitTonga pic.twitter.com/qRlDjwDJum

— Kensington Palace (@KensingtonRoyal) October 25, 2018
Don explained that he was already very busy but made the incredible request a priority.
"I was up the walls preparing for my bridal show but we stopped everything, made the dress and shipped it off to Kensington Palace," he told VIP Magazine.
"I have been biting my nails ever since filling the tour checking every dress, waiting, hoping, worried, afraid to get too excited… then I woke up this morning, switched on my phone which practically vibrated off the counter with incoming notifications!"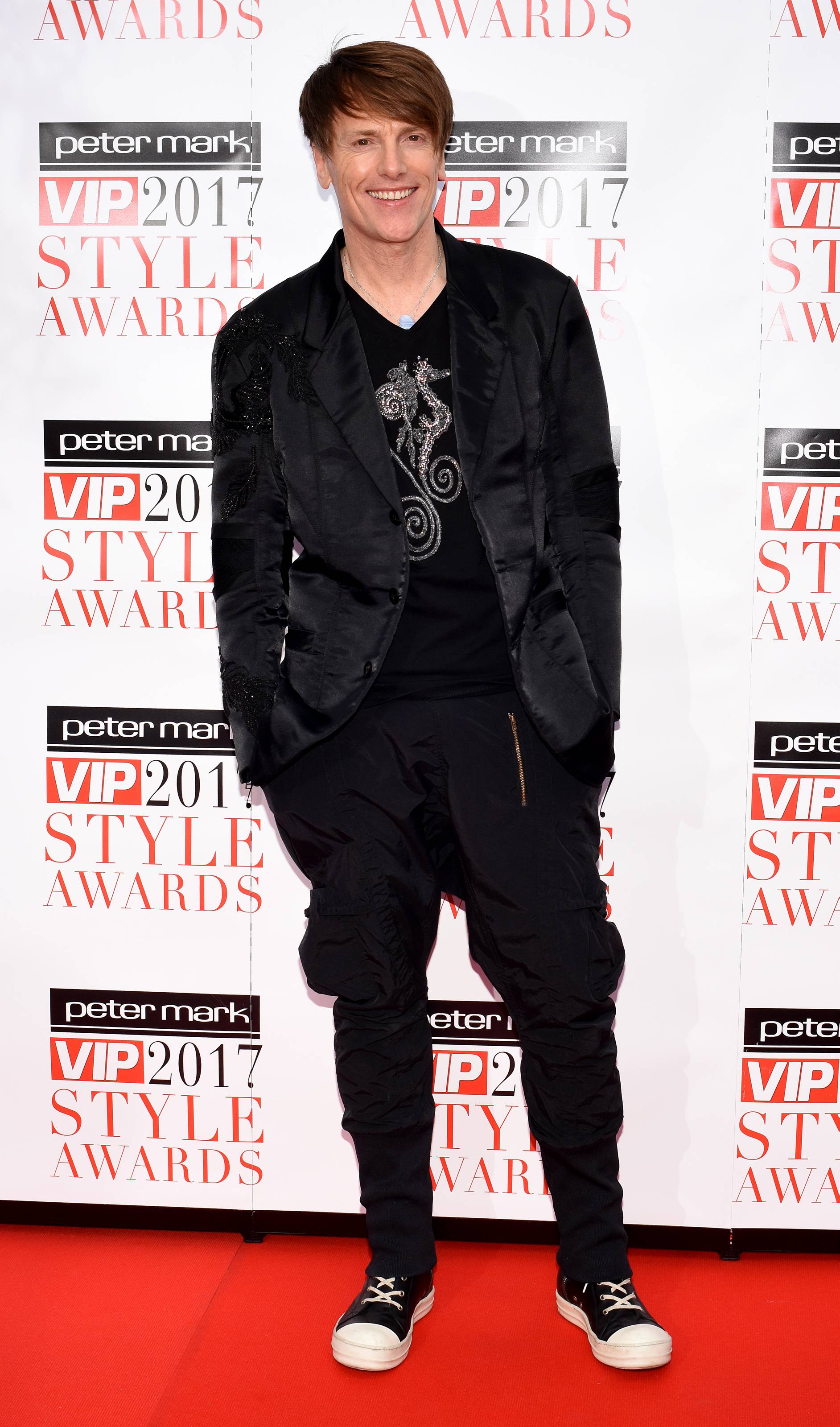 Don revealed how much this means to him and added that the reaction has been incredible.
"It was like the best Christmas Morning ever! Santa brought me exactly what I asked for and I could never have anticipated how happy that made me feel …Oh My God.
"I could barely see my phone through the tears… The thought that The Duchess of Sussex was wearing my dress it's so surreal. Oh My God. I am beyond excited, beyond trilled, beyond grateful, I am still shaking," he said.