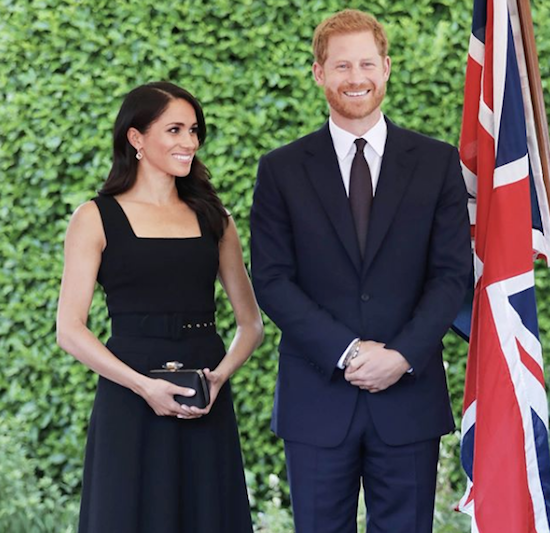 The newly crowned Duchess of Sussex wowed the crowds in Dublin with her chic fashion choices and elegant hairstyles. Changing her hair to suit each outfit, Megan was seen sporting a simple and chic up-style as well as loose and flowing locks within a short space of time.
So how do you go from an up-style to long hair without having to rewash and restyle your hair?
The experts at Peter Mark have put together their top tips on how to recreate Megan's key hair looks in a matter of minutes.
The key to Duchess worthy transformable hair is an outstanding blow dry.
Meghan started her trip with a beautiful ballerina chignon (from the French "chignon du cou", meaning nape of the neck and is in reference to any bun or dressed style worn low at the back of the head) before transforming her hair into a naturally relaxed effortless style for later in the evening.
To create a blow dry that can withstand restyling again and again you should start by applying Kerastase L'incroyable blowdry (€25) throughout your hair. This incredible product allows you to create any style and because it has flexible shape memory it allows you to restyle without reapplying. Plus, it has 96 hours of anti-frizz which is ideal for the hot and humid weather at present!
To start, blast hair until it's 80% dry. Using the GHD Ceramic Radial Brush Size 4 maxi barrel (€20.90) work with medium to large sections and place the brush into the root area and direct the heat from your dryer at the barrel. This brush is ideal for long hair as it creates lots of volume and the ceramic barrelled retains its heat to allow for a faster blow-dry. Be sure to keep the tension the same as you move the brush through your hair directing heat at the barrel as you go.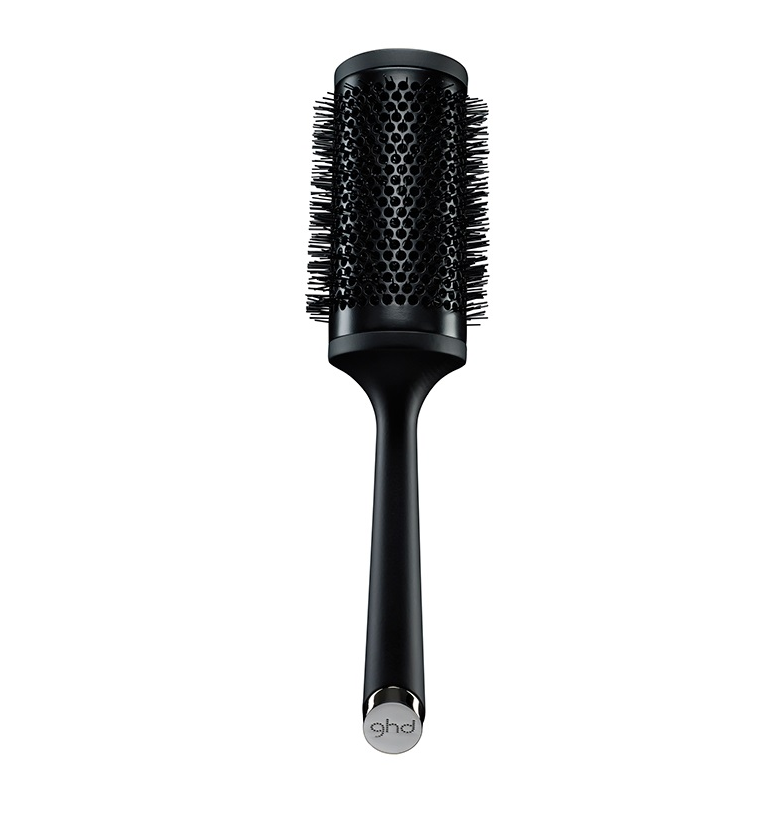 Pro tip: A common mistake people make at home when blow-drying their own hair is they start on the side of their head they find easiest or naturally go to. What happens with this is your arms get tired and so does your technique before you reach your weaker side. Try starting on your weaker side so you can do a better job of this awkward side then moving onto your easier side.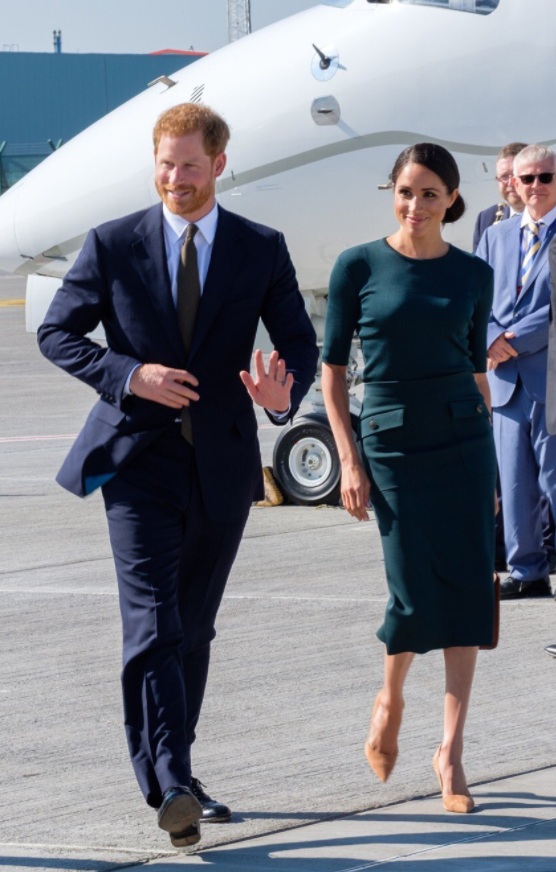 When you finish, allow your hair to cool before starting your chignon.
First choose your parting. Choosing a different parting from the way you would wear your hair down will give this look another point of difference. Using a comb (or some people find a hair brush easier) smooth your hair behind your ears and gather it at the nape of your neck and put it in a ponytail. That's the hard part done…
Now start to gently twist your ponytail from the nape of your neck to the end. It should begin to coil in on itself. Continue to twist your pony until it forms a bun shape (you can use your index finger to hold it in place as you coil it tighter). Then simply secure the bun with large pins as needed.
Meghan was seen wearing her hair down later in the day. Simply, remove the pins from the chignon and brush out your hair. Fix any flyaway hairs with some hairspray and voilà, you're ready to go again!