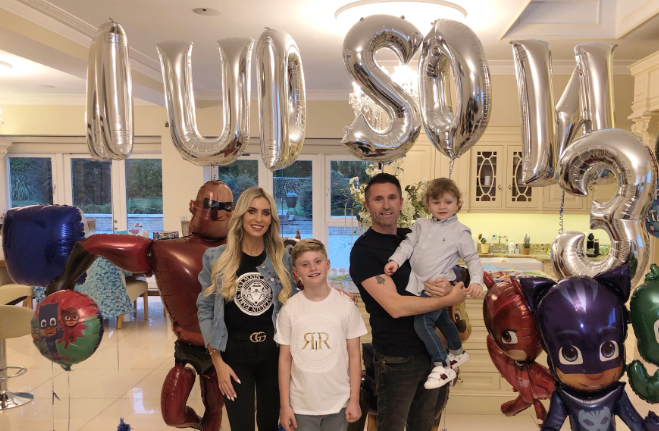 Claudine Keane has shared a touching tribute to her youngest son Hudson, as they celebrate his third birthday.
Hudson, the younger brother of Claudine and Robbie Keane's other son Robert, turned three today, and the family look to be celebrating in style!
Taking to twitter to share some adorable snaps from Hudson's party, the beauty shared a sweet message to her little boy.
"Happy 3rd birthday to my little Man Hudson," she captioned the pictures.
"A Superhero's Party for a special boy who lights up our life everyday. Always full of energy and laughter.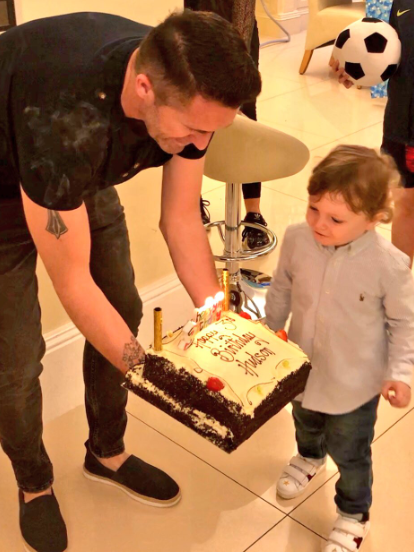 "You light up every room.. love you."
The model recenltly opened up about her jet set life style with two kids, as the family are based between Ireland and Dubai, thanks to Robbie's busy work schedule with Indian football club, ATK.
"We're living between Dubai and Ireland so there's loads of travelling," she told VIP Magazine on the red carpet at the Peter Mark VIP Style Awards.
"Trying to juggle two boys and the travelling, and Rob's between clubs at the moment so it's just exciting.
"We're back and forth to LA, we kept our home over there so we're always on the go. But I wouldn't have it any other way. I enjoy it.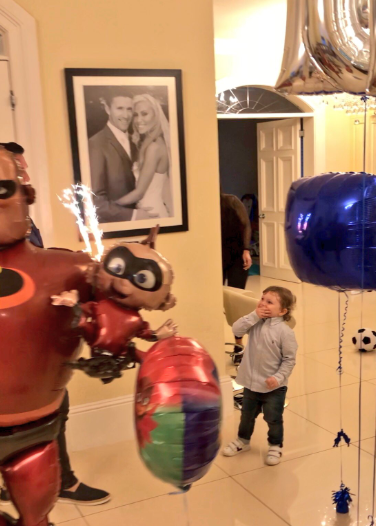 "I think we'll go with the flow, it's definitely a gorgeous place.
"I love going over there, it has everything there's beautiful restaurants and gorgeous beaches so I'm not going to complain. I do love it.
"I had visited over the years so I kind of knew what I was getting into with it."
A huge happy birthday to little Hudson!