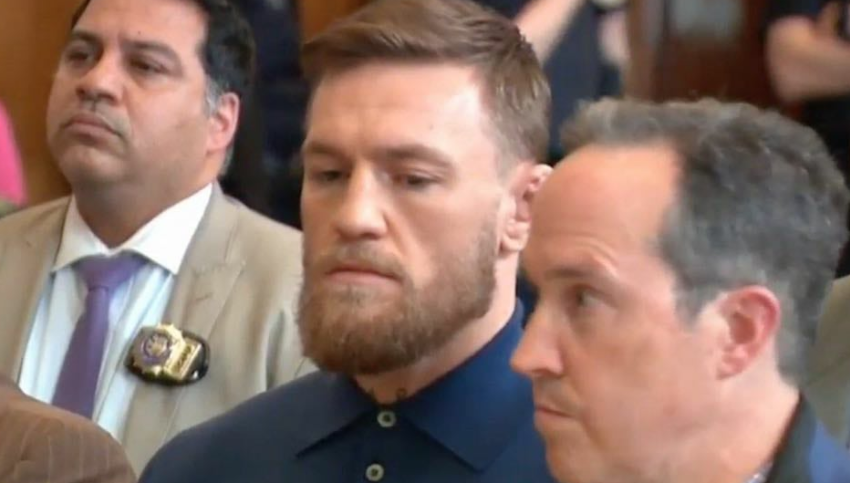 Conor McGregor has appeared in court in New York today, charged with three counts of assault and criminal mischief.
The MMA star handed himself in to authorities in Brooklyn following Thursday night's incident in the Barclays centre, which saw him and a number of other men attack a bus with a group of UFC fighters on board.
Now, bail has been set for the amount of $50,000, with a court date set for June 14th.
Watch the full video of the court appearance below.
The Dubliner had been receiving criticism for his action from both members of the public, and UFC personnel, with Dana White condemning his actions in a statement following the incident.