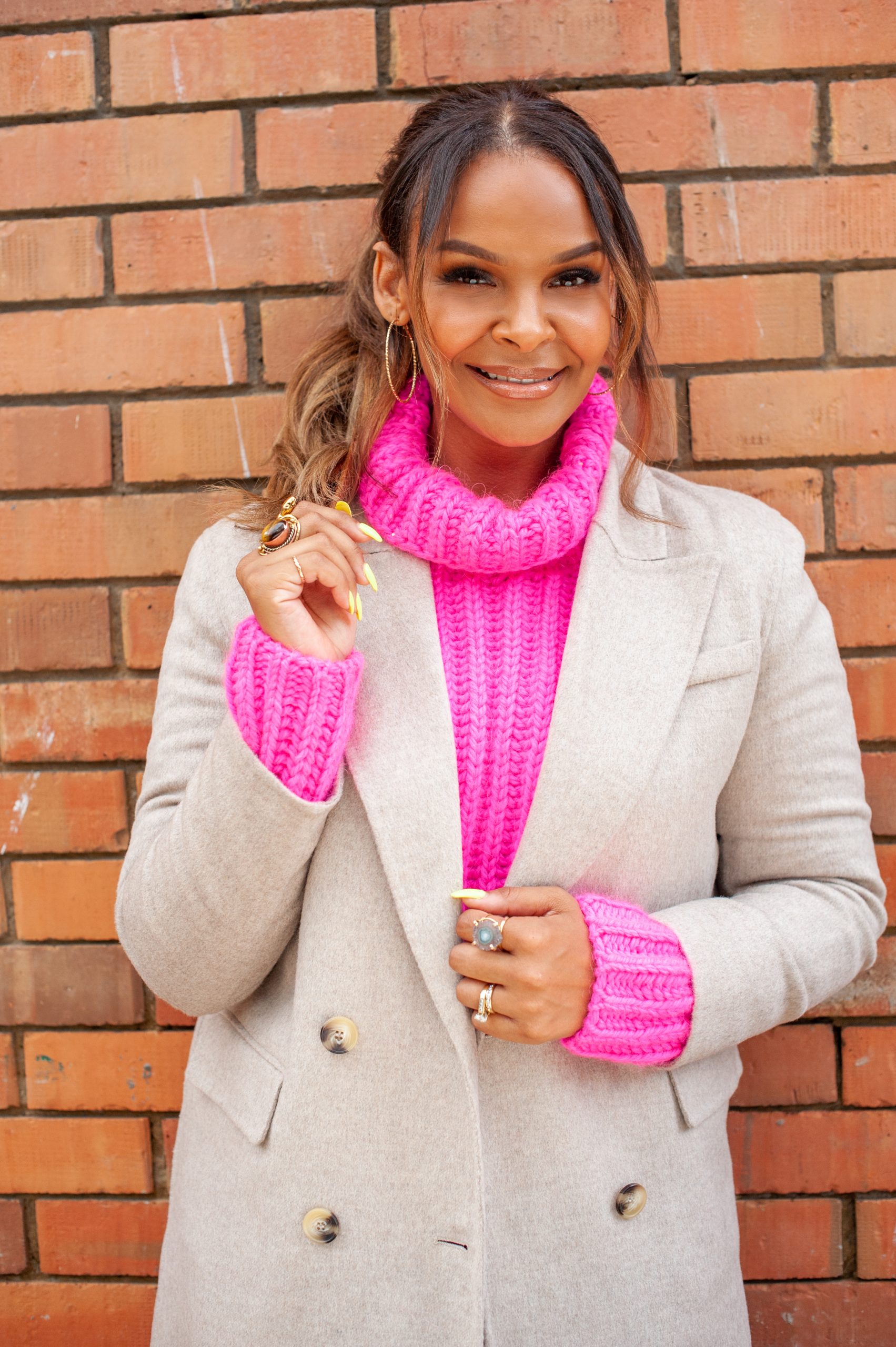 Samantha Mumba has to be one of the nicest people in pop. She is the kind of sparkly person that lights up a room, and is kind and warm to everyone she comes into contact with – so it's no wonder her daughter Sage (6) is equally as lovely. We meet the pair at Dublin's Conrad Hotel, while Samantha is briefly home to film RTÉ's Last Singer Standing, and Sage quietly plays and watches video clips on a tablet as her mum gets glammed up. Not that Samantha needs it – she has the most youthful, glowing skin we've ever seen (she swears by lots of water, Vitamin D, SPF and overnight creams…noted!)
When we've finished snapping pics of this adorable duo, we have a good 'ole chinwag with Samantha, who has been living in LA for the past 15 years. She opens up to us about wanting to buy a home in Ireland, and how she would ideally split her time between America and here, on the changing music industry and being an independent artist these days, balancing being an introvert with fame and more…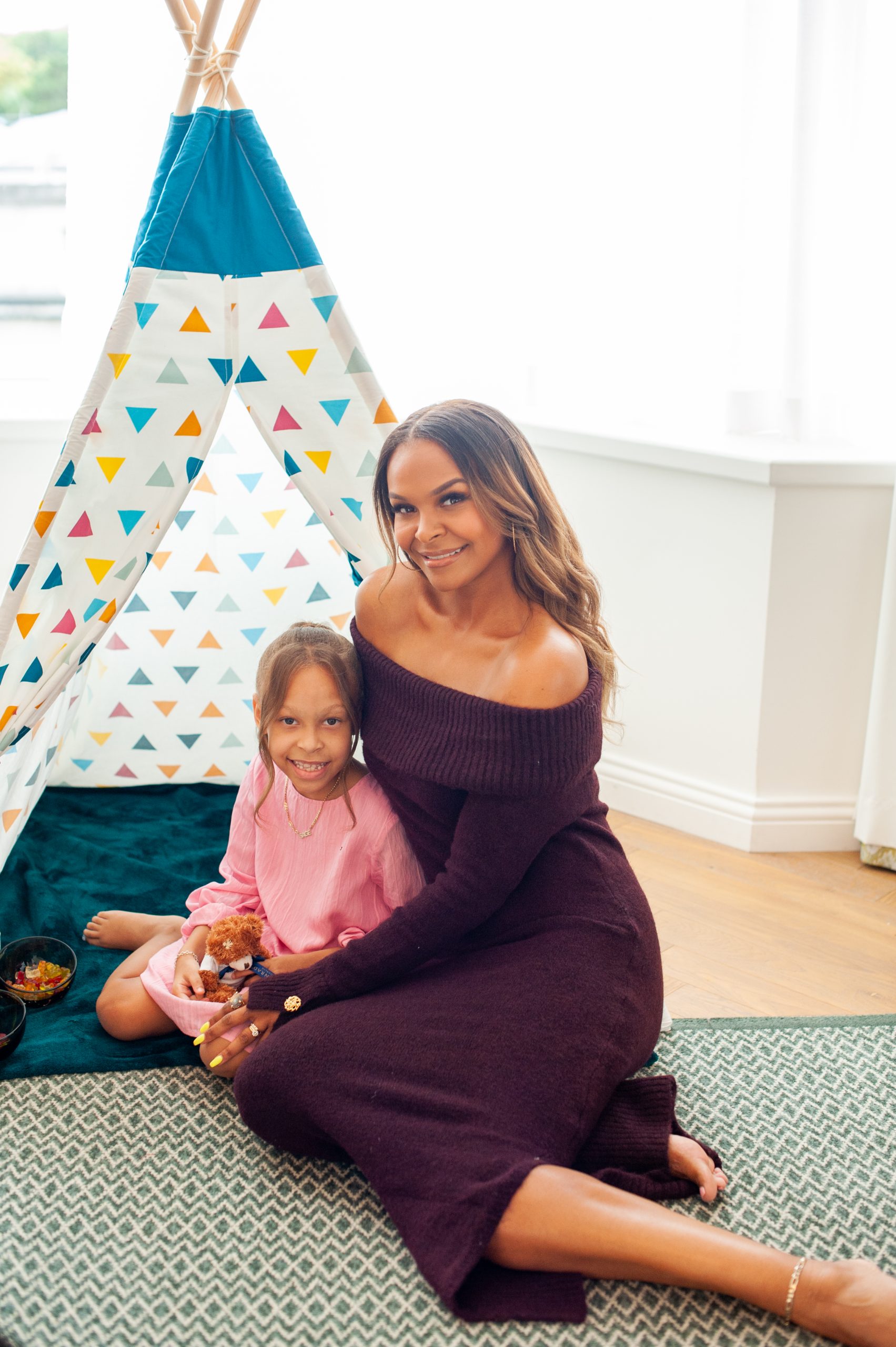 Samantha! It's been so great seeing you on our screens lately for Last Singer Standing! What was filming like? Did you all have a lot of fun making it?
We had an absolute ball! It's been such a strange few years so to be back in a semi-normal working environment was brilliant! I think that came across on the show, myself, Nadine Coyle and Joey Fatone got on so well, so it was really, really fun to work with them. And I love working with ShinAwill, they're a great production company, and everyone is just genuinely really nice. When you're working with nice people, that's half the battle! It was also amazing to see all the talent, I loved getting to see people in their element and getting a chance to sing and perform after so long.
You had met your fellow panelists before, and even opened for Joey's band N*Sync in America years ago – what a strange twist of fate that you'd end up working together on an Irish tv show!
I'm sure at the time I was opening for N*Sync that I wouldn't have predicted we'd be working together on a show in Ireland, years – decades – later (laughs) It's funny how life works, for sure. But it was great to work with him again. That was the lovely part of it all, we genuinely got on, the three of us did. They were a pleasure to work with!
You came back to film the show with your gorgeous little girl in tow – the adorable Sage. The bond between you both is really special to see!
It's no secret that I absolutely adore her! I really, really just love her so much. She's just the best! I asked her, "do you want to do this photoshoot?" and if she hadn't wanted to, we wouldn't have. But she's at an age now where that's really fun to her, she's really excited at the thoughts of being in a magazine. So it's lovely getting to see her in that element – anything work-related that I can bring Sage to work with me for is always a plus! She got such a kick out of the shoot, picking out her outifts and everything…it was a fun day for her!
She really is one of the most polite kids we've ever met…and the coolest! She loves her style, and her music, like her mama…
Thank you! She is a little dote. She's big into everything – I think like most six year old girls, she loves dancing, and fashion and music – she has her own Spotify playlist that we listen to in the car and whenever she hears a song she likes, she asks me to add it. It's quite a diverse playlist, and very cool! She's a little Pieces, so she's drawn to anything creative.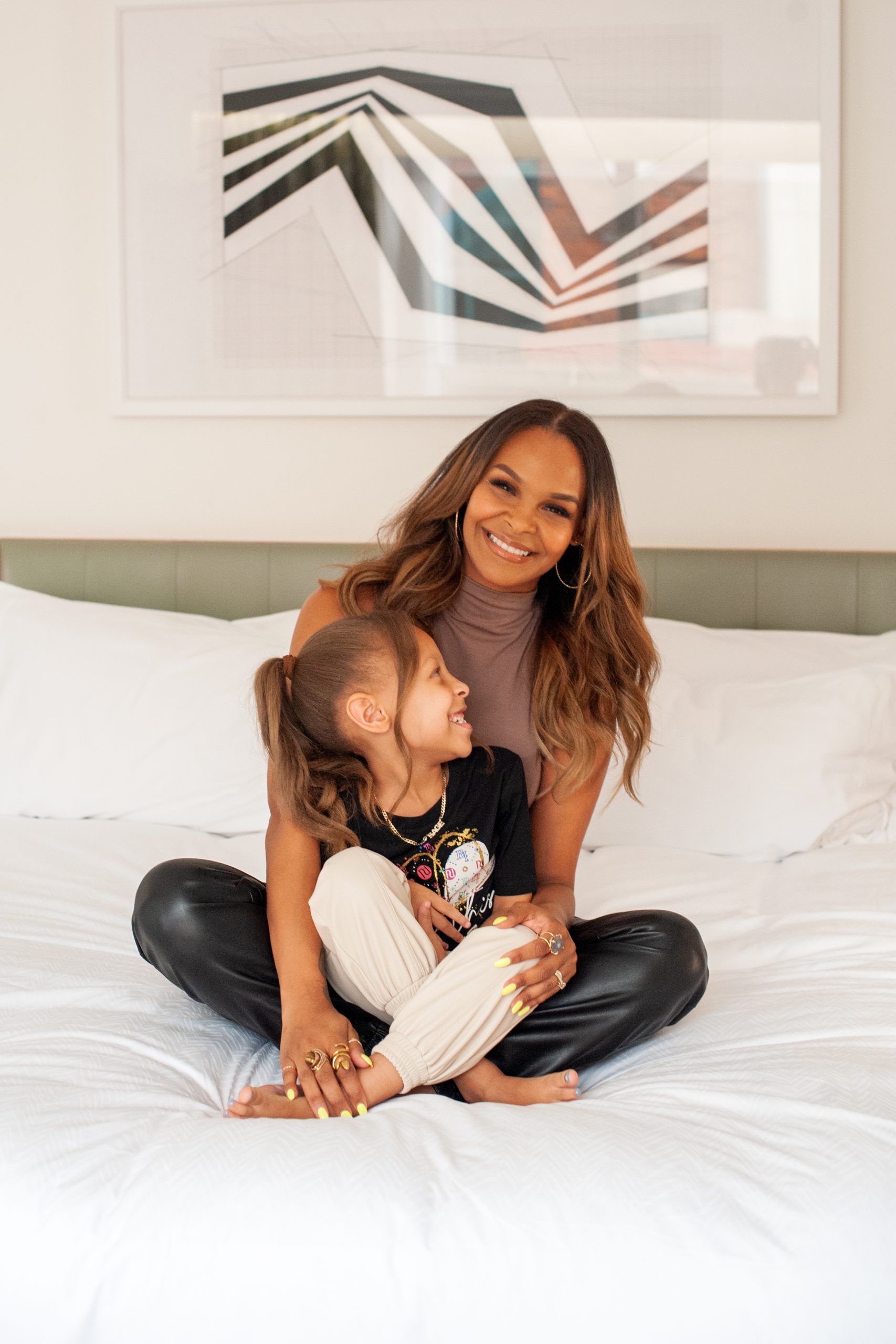 Is she at the age now where she really understands your career? What does she think about her mam being a pop star/tv judge?!
Yes she definitely has an idea of what I do now. Some things she's into…some things she's not too bothered about! I brought her to work with me on set for Last Singer Standing and she loved that – she got to sit in the audience with her buzzer so she could vote for her favourite singer too! I think she loves when she can be a part of what I do, and I love it too – when it makes sense!
Does she have any interest following in her mam's footsteps?!
I think most little girls want to do everything that their mom wants to do! If you asked her, she probably would say she wants to be a singer, but who knows! She's such a creative little spirit, she's so artistic, so whatever she decides to do in the future, she'll obviously be one million percent supported.
You're both back in LA now, where life looks so chilled. Is that really the case? Or is life chaotic there too?!
It does feel a little bit more laid back and relaxed here, just because when we're home we're trying to cram so many things into such a short period of time whereas here we're in our daily routine. But it's still always all-go, I've several things I'm working on on a daily basis, plus homeschooling, plus being a wife! There's always something to be done! But I have to say overall in terms of lifestyle, I do love it here. The weather makes a huge difference! Even when I'm home in Dublin in summertime, I don't think there's anywhere better in the world when the sun is shining. It lifts the whole city, so I suppose it feel like that constant effect here!
There were street parties there to celebrate Britney Spears being freed from her conservationship recently… wasn't that amazing to see? As someone who has met her a number of times, you must be delighted for her!
I am beyond thrilled for Britney! Aside from being in the same industry – from a humanitarian standpoint, as a woman, as a mother, as a human – I am delighted for her. It's 13 years of her life that she'll never get back and I just think it's so disgraceful it was allowed to continue for such a long time. I hope she finds peace and happiness and is able to enjoy her boys, and just the rest of her life now. What a horrendous, horrific thing to go through.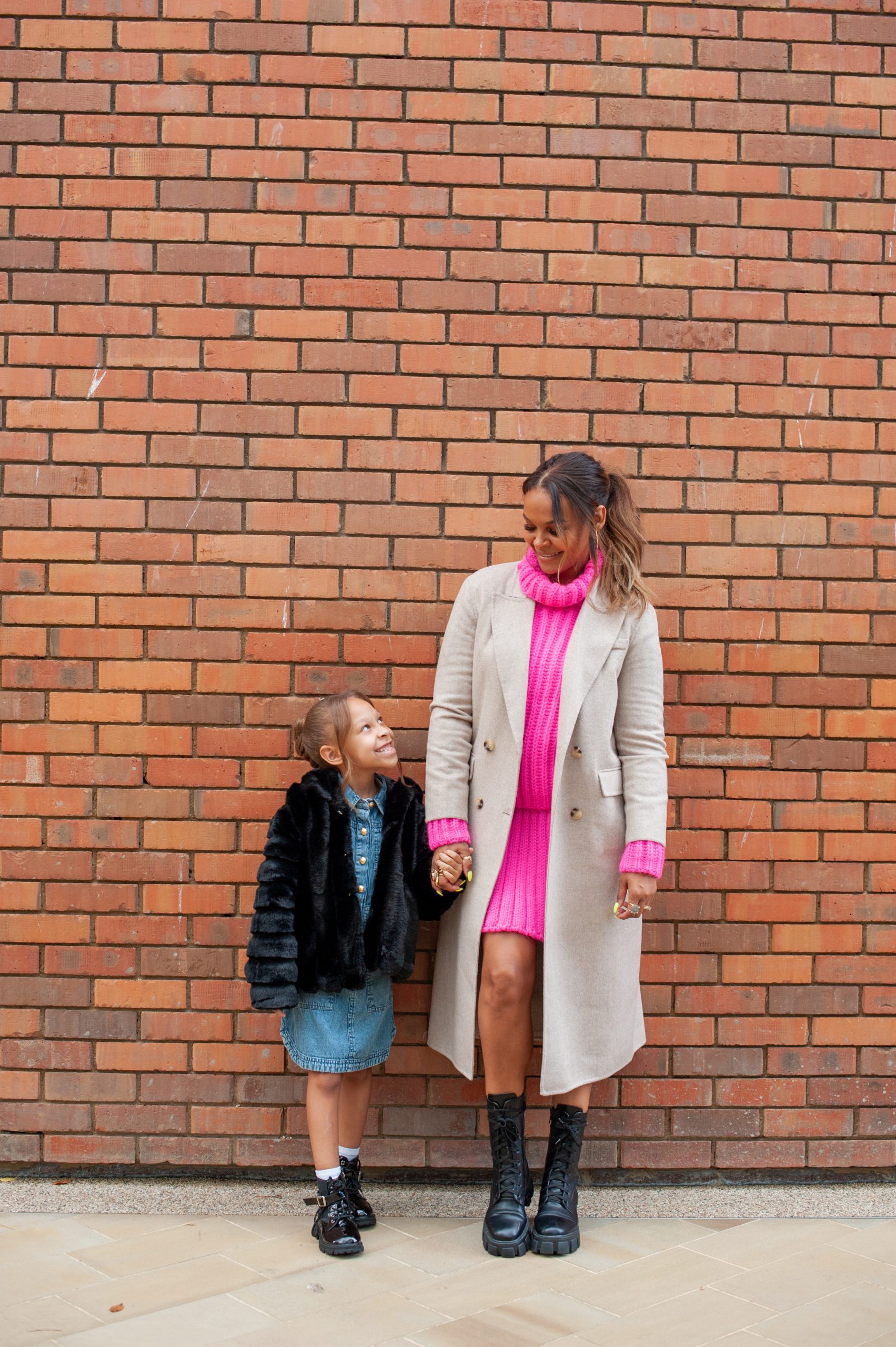 It's so empowering to see women in music these days, taking charge; Taylor Swift taking back ownership of her music and smashing all Spotify records is another example. You released new music this year, did it feel more powerful doing it all your own terms?
Yes, that's been a huge eye-opener for me. When I was out years ago, it was such a different experience and industry. I think that's why it took me so long to even get my head around being an independent artist and releasing music independently. I'm in a headspace now where I'm very proud of the music I'm writing and releasing now. I'm doing it on my own terms, without trying to meet any crazy deadlines, without any alterior motives…it's just music I love that I'm happy to share with whoever is interested! But yes it's great to see the industry changing. A lot of things have come to light, and I'm sure a lot more has yet to come to light, but as you said, it's definitely more powerful, liberating and more enjoyable to be honest, rather than feeling like a product. I think as a writer, having ownership over stuff I'm creating is incredibly important.
Your music is amazing and is such great direction for you to go in. Will there be more in the next year do you hope?
Thank you so much! Releasing my two songs 'Cool' and 'Process' wasn't even necessarily planned, because who releases two songs back to back within a month?! But that's the fun of being an independent artist, you can kind of do what you want! I had meant to get more music out this year, but things aren't quite back to normal yet and I want to wait until I can promote the music properly and really get it out there and do it justice. So definitely more music is to come. There are so many singles I want to drop, and I also want to drop an album – I just need to sit down and strategise it all! I'm very excited for everyone to hear all the other songs I have, and I'll be recording until the end of the year. That's always my favourite part – when it's my little secret!
It must feel surreal looking back on the time you went from a schoolgirl in Dublin to a global megastar…
It's very surreal and in a way it feels like a lifetime ago. But look, it's all part of the journey! I'm very much about that – I love adventures and different experiences so it's great to look back on that time for what it was. It's an unusual lifestyle to lead! Particularly at a young age! But it's cool to look back on; it's definitely not who I am now, but I'm proud of that young woman.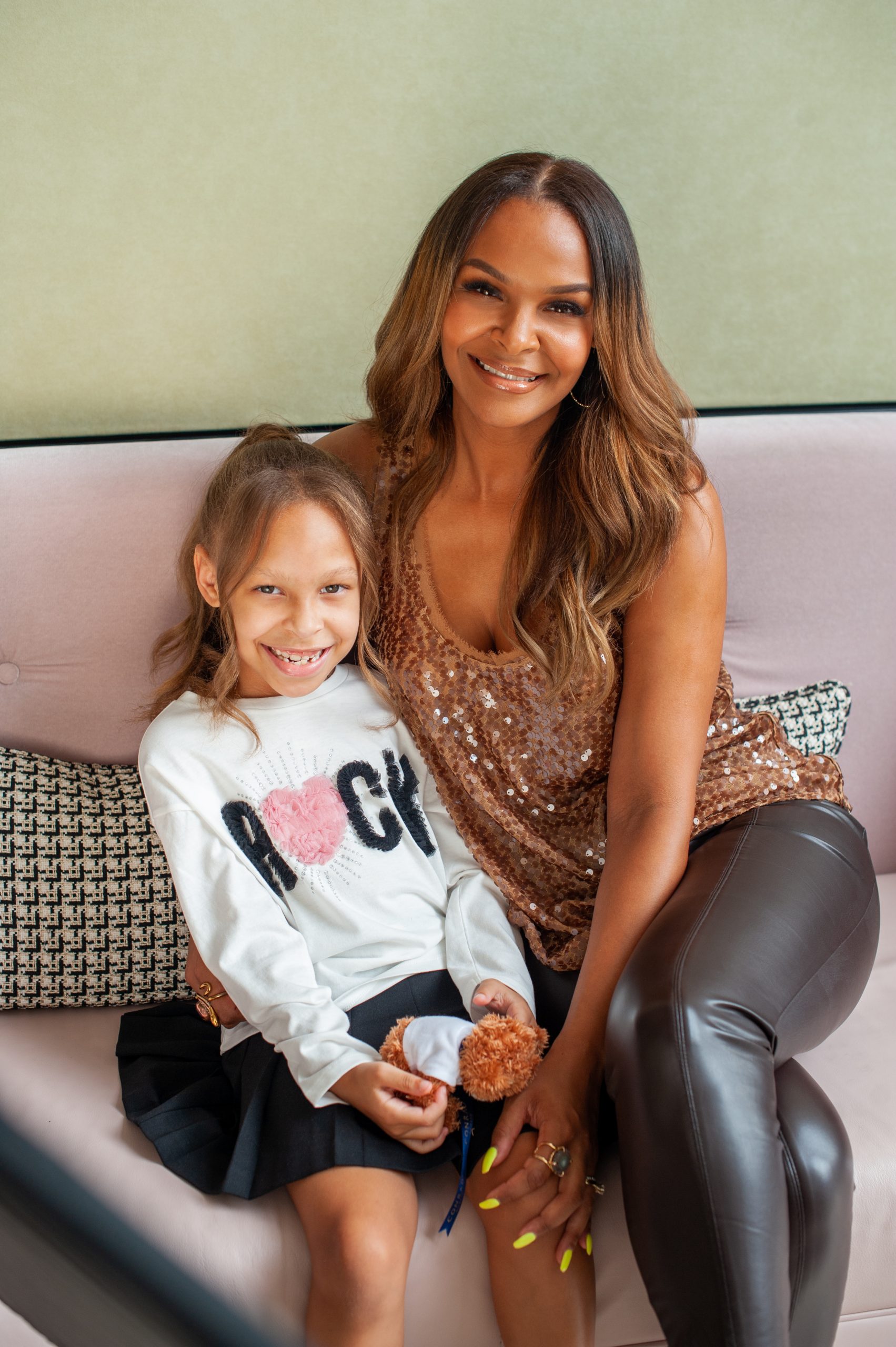 As an introvert, fame must be a strange thing to be comfortable with. Was lockdown enjoyable in a way, for you?
It's hard to even explain! When I was younger, I would have been much more outgoing, and I probably would have been described as an extrovert back then. But as a 38 year old woman, I'm very much an introvert – a functioning introvert, as I can be extroverted when I need to be, but I have to recharge my batteries afterwards! So, lockdown was weird because it was a shame to release music when I couldn't promote it properly, but it was also really nice to release music from my living room (laughs) And do all my interviews and meetings on zoom, from my safe space, my haven, my home.
Obviously I would have loved my family here with me, that was the major downside, but I did love being able to stay home. There wasn't that feeling of being in a rat race, thinking "am I doing enough, am I working enough?!" I think it made everyone reassess how important their time is to them, because sometimes we can feel like we're on a hamster wheel without really thinking about…why. I think a lot of people won't be returning to offices as they've seen they can work just as efficiently, if not more, from home, and I think that's great.
What are the main things you miss about Ireland while you're over in LA? We hear you like a good spice bag…
Yes, other than family and friends…I do love a good spice bag! (Laughs) I have to say, my one thing that outdoes even the spice bag are Kearns' sausages. You've no idea how much it breaks my heart that I can't bring those back to America with me, they're just the best! And a carvery, and batch bread…It is funny though, I've been living in the States for 15 years now, and you do notice that your taste buds change – I don't crave stuff as much as I used to and when I'm home it doesn't taste quite the same… obviously I'm not talking about the Kearns sausages, they're non-negotiables (laughs) Classy girl, I am!
Finally, we know that you enjoy a late-night scroll on Daft.ie to look at houses for sale in Ireland…is that the eventual plan? To buy here?
I'm presuming everyone has their last scroll in bed…and mine is on Daft.ie! [Laughs] I love seeing the different properties and absolutely, at some point down the line I would love to buy in Ireland. Ideally if I could live 50/50 between LA and Ireland, that'd be incredible. That'd definitely be the goal, so we'll see what happens!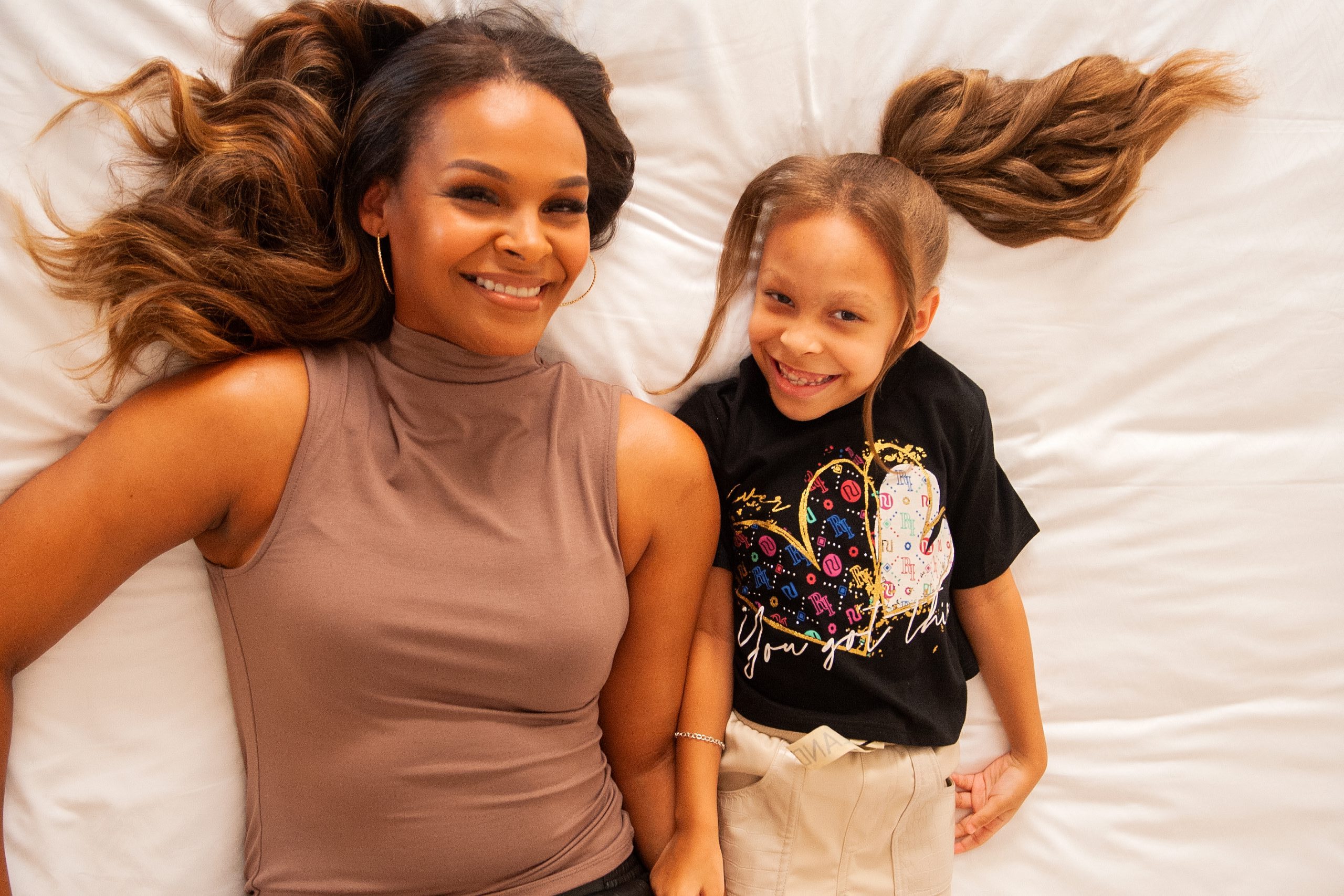 Interview: Niamh Devereux
Photography: Lili Forberg
Styling: Fiona Fagen
Makeup: Paula Callan
Hair: Niamh O'Connor
Listen to Samantha's music on all streaming platforms
Shot on location at Conrad Dublin, which has a Christmas package this year that includes two nights B&B, a Christmas Eve welcome drink on arrival and a magnificent five course lunch on Christmas day. Family rooms can be personalised, with the likes of the teepee pictured above. Prices from €579 per person sharing.