Shane McGowan was hospitalised in June battling a serious blood infection. But his wife Victoria Mary Clarke has shared a health update for the singer.
The journalist confessed that they are hoping the 65-year-old will be home before Christmas, but are not sure when he could be released.
Telling the Sunday Independent: "The timeline keeps changing. It depends on him being able to get his strength up."
"It's very difficult if somebody is immobile for any length of time, as Shane was before he went into hospital. It means you are prone to things like pneumonia and bed sores, which lower immunity and make you weaker."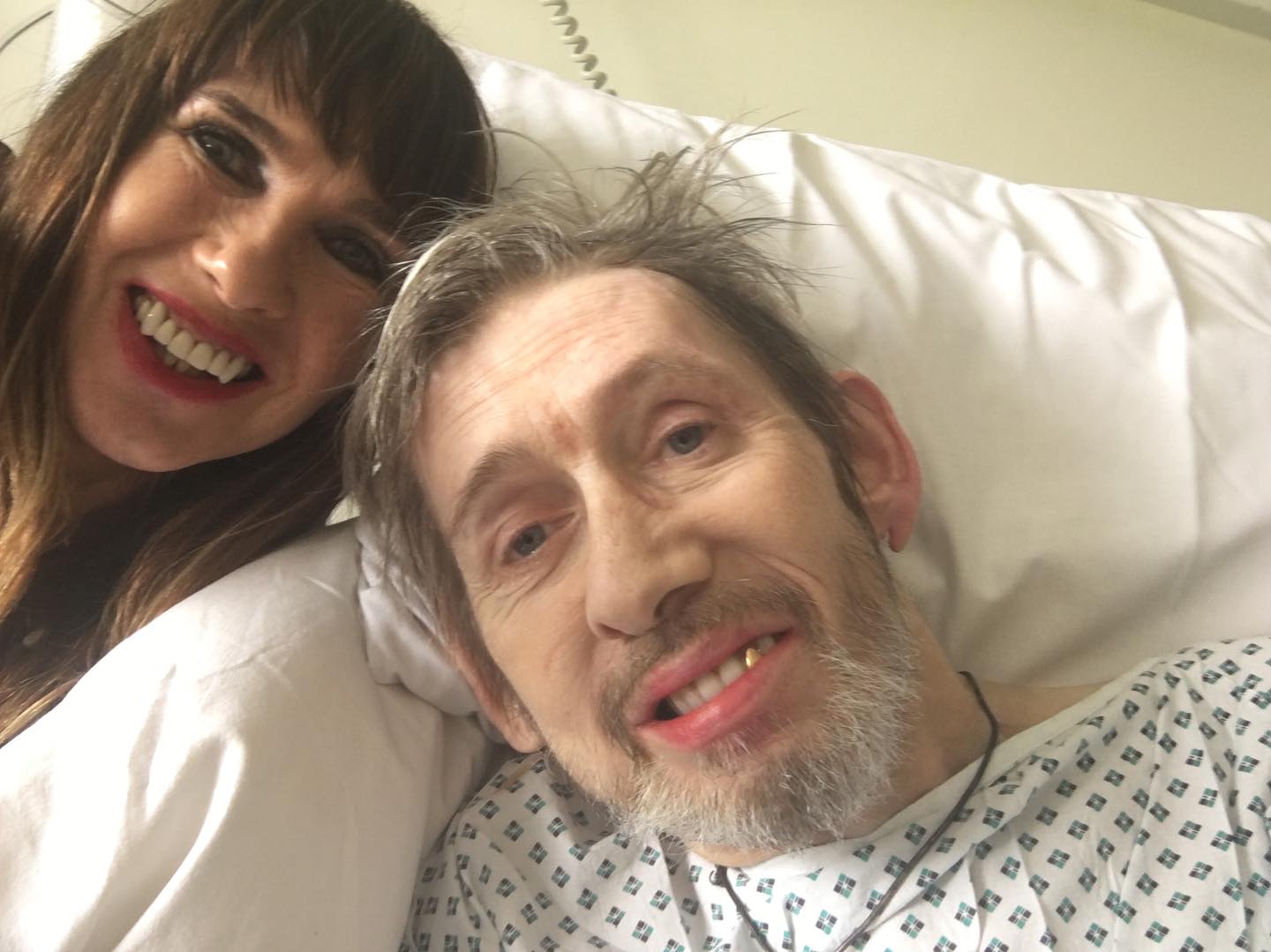 Continuing: "Shane has other complications which make it difficult for him to do the exercises he needs to do."
"He is also not a great eater, so it's quite hard for him to get the required calories and protein he needs to build himself up. He does tend to lose a lot of weight —and he didn't exactly have a lot to lose to begin with."
Since Shane's hospitalisation, plenty of his famous friends have stopped by to visit him. Including Bono and The Edge, Moya Brennan, Damien Dempsey, Daniel O'Donnell, Imelda Mae, Mundy and Bobby Gillespie, to name a few.
"He probably has had more visitors since he's been in hospital than he would have at home," Victoria gushed.
Victoria also opened up about how their lives have changed as she took on the role of her husband's carer.
"We take it day by day and do whatever we can to stay positive. It means life has changed and it's curtailed in lots of ways. Things you might have taken for granted — like going on holidays or even going to a movie or going anywhere — that becomes very difficult."
"It's a two-way thing. I feel lucky to have found him. He has always inspired me. He is such a beautiful, bright, funny, intelligent, interesting person. I feel like I'm never going to get bored with him. There is always something that surprises me about Shane," she explained.