There is so much to love this week we don't even know where to start.
We had plenty to celebrate with gorgeous events like the launch of this year's Hayu STELLAR InstaStar Awards that took place in Hyde this week. Or trying to channel a bit of the Italian countryside at the House of Peroni which kicked off as well.
Here's what Team VIP is loving…
Weekend editor Sláine is loving…Bad Idea Right? by Olivia Rodrigo
At this point I don't think anyone needs an Olivia Rodrigo recommendation, but with the amount that I've played Bad Idea Right? this morning, it deserves a mention.
The latest single of Olivia's upcoming second album, Guts, was released just hours ago and it has already become a fan favourite,
The single is a big departure from her last drop, Vampire, which was an angsty pop ballad. Bad Idea Right? is much more fast-paced, and a little-bit tongue and cheek.
You can also sense some late-noughties pop-rock influences. It's an instant hit, and I'll probably have it on repeat for the foreseeable future.
Staff writer Anja is loving…Aisling Ever After
I'm a huge Oh My God…What A Complete Aisling fan so to say I was devastated to hear that the fifth instalment of the book series would be the last was an understatement! HOWEVER, I was absolutely thrilled to get my hands on a limited edition proof copy of Aisling Ever After. The book will officially be hitting shelves on August 31st but as you can imagine having already been given an early copy I couldn't possibly wait that long to read it.
Without giving too much away, Aisling Ever After is simply perfect, and for those who have been keeping up with the series, the final book will see our loveable culchie pulled between head, heart and home. For those who aren't familiar with the books, I highly recommend you get on that bandwagon. Still not sure what it's all about? Not to worry, I've got you. To put it simply OMGWACA follows the life of small-town gal Aisling, her career, love life and friendships. And that's; pretty much all you need to know right now.
Quintessentially Irish, it's the perfect read for all our fellow Aisling's out there.
Digital Editor Bronwyn is loving…Benefit Fan Fest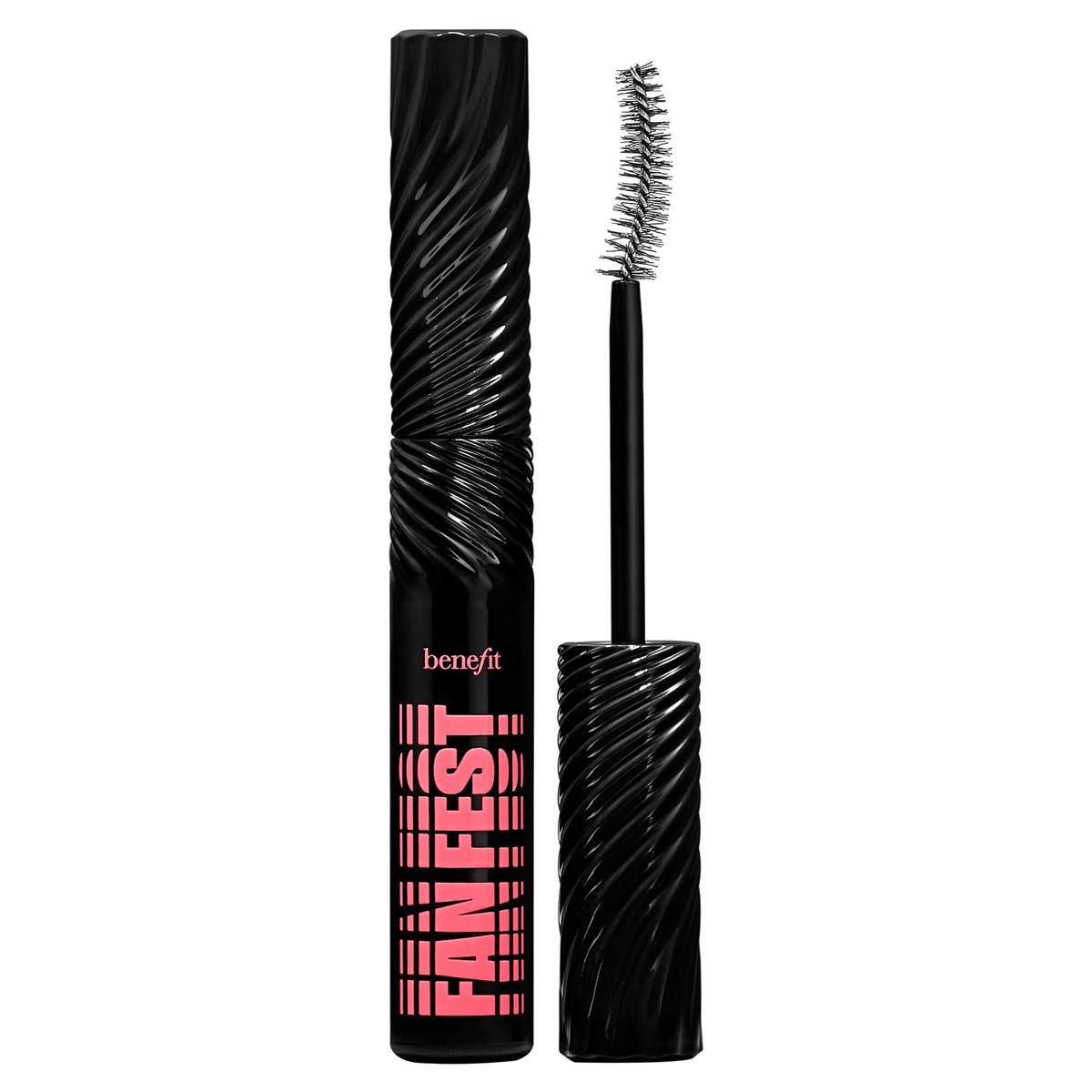 I have the shortest eyelashes known to humankind. I swear there is hardly anything there.
So when I found out that Benefit was releasing a brand new mascara I was so excited. I just adore their products and I definitely was not disappointed. It makes your eyelashes not just look longer but it also makes it look like you have loads more lashes than you actually do! My ideal situation!
Oh it's also water-resistant and humidity-proof which is perfect for someone who bursts into tears at the drop of the hat and even more incredible for this muggy weather.
The new mascara is available for €30!
Deputy Editor Michelle is loving…Iced Coffee
Rain, hail or shine, I love an iced-coffee. I'm a divil for it – just ask anyone in VIP HQ! It's the perfect boost in the middle of an office day, or to sip over while catching up with pals. While it's a nice treat to pop out to local cafes and get one there, the prices of those cups add up. I've recently been introduced to Califia Farms Cold Brew, and it's the ideal alternative, and much friendlier on your pocket too! 
The plant-based brand offers three different variations; XX Espresso Cold Brew Coffee, Mocha Cold Brew Coffee, and my personal fave, Oat Caramel Cold Brew! 
The 750ml bottles, for €3.89 are available in all major supermarkets so I love picking them up during the weekly shop to have on hand. DELICIOUS!