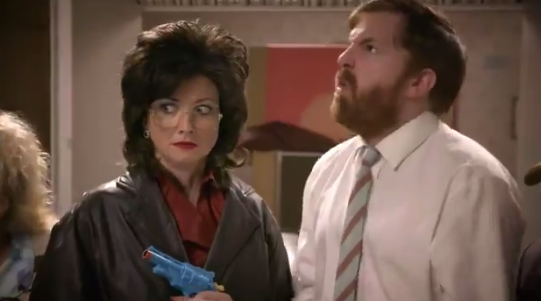 While some of Christmas is about getting dressed up, attending parties and dancing all night, other days are simply about chilling out in front of the TV.
And what better to tune into over the festive period than some Christmas specials.
Bridget and Eamon are back with their Christmas special this year and the show takes quite a dramatic turn.
Check out the trailer below:
7 more sleeps until… pic.twitter.com/ouNzPK583s

— Bridget & Eamon (@BridgetandEamon) December 17, 2018
Don't worry if you're a loyal fan of the comedy show, even with some scary home invaders the couple will still manage to make you laugh.
Bridget and Eamon airs on Christmas Eve at 9.10pm on RTE 2.
Check out Virgin Media and RTE's full Christmas schedule.