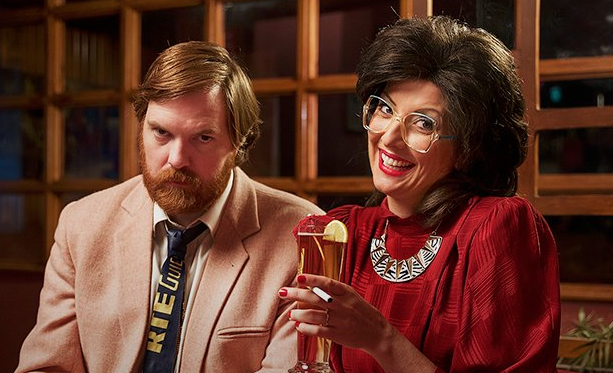 A viewer has made a complaint against hit comedy show Bridget and Eamon over discrimination against red-haired people.
The hit show stars new mum Jennifer Zamparelli and Bernard O' Shea who is currently competing in Dancing with the Stars.
The woman made the complaint to the Broadcasting Authority of Ireland as she felt a particular scene in the show was derogatory.
The complaint submitted under the Broadcasting Act 2009, Section 48(1)(b) (harm and offence); and the BAI Code of Programme Standards (Principle 5 – Respect for Persons and Groups in Society) was made about an episode which aired in September.
In the scene, the character Eamon suggests going upstairs and the character of Bridget's mother replies "with the lights off so I can't tell that you're ginger".
The woman who submitted the complaint states that this remark is racist and demonstrates discrimination and prejudice against people with different hair colour. She also believes this type of content promotes the bullying and alienation of people with red hair.
The broadcaster argued that most of the narratives and conceits in this comedy programme are based around poking fun at, and subverting, the erroneous or corrupt actions and attitudes of the main characters, for example, the casual misogyny of Eamon and the main couple's tolerance of inappropriate or reprehensible behaviour.
In this vein, the remark by Bridget's mother was intended to demonstrate her shallow and unpleasant character, that is, she are the target of the humour and not people with red hair.
Taking the two sides into consideration, the BAI members decided to reject the complaint on the grounds that the comment did not stigmatise, support or condone discrimination and that the character [the mother] is not intended to be likeable.
The forum also noted that people with red hair are not considered a separate 'race' or group in society that would require the protections of this principle in the Code.
What do you think of the complaint?