The Script has paid a touching tribute to lead singer Danny's mother who passed away suddenly.
Ailish O'Donoghue was laid to rest today after passing away on Friday.
Marking the funeral today, the band posted on social media to say that Eilish would be reunited with her husband Shay.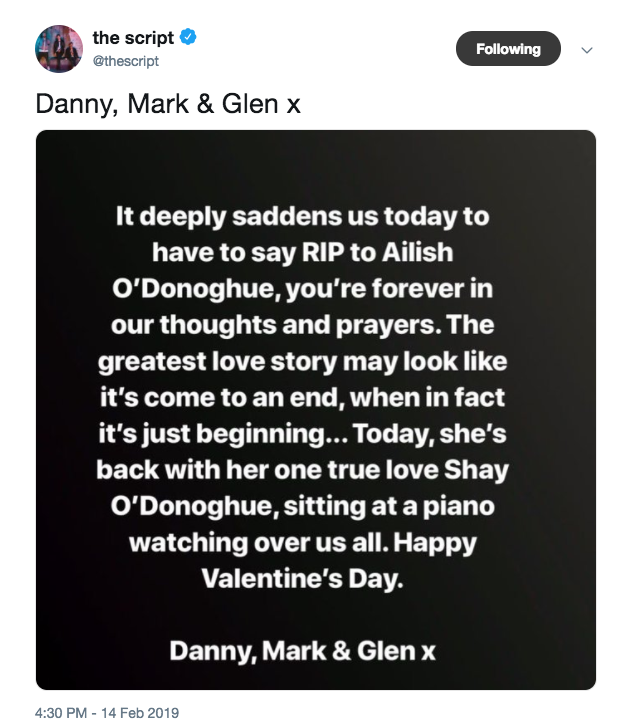 Eilish had five children – Danny, Ian, Mandy, Dara, Vicky, Andrea.
Previously, Danny spoke about how music helped his mother after she a brain aneurysm in 2014.
"Music helps to re-knit the neuro pathways. The first time my mother was able to speak again was when she heard her favourite song and sang along.
"Up until that point, we didn't think there was a chance of that. We've seen it first-hand, which is why The Script is here," he told Independent.ie.