It was a weekend of celebrating for Tara O'Farrell and her family as they had a very special occasion to mark. The family were celebrating their youngest Jools, calling it his 'special day' in lieu of a more formal christening.
With Covid cancelling so many of these family gatherings over the past two years, so many little ones have yet to meet extended family and friends!
Sharing a gorgeous family snap the professional make-up artist said; "Jools Special Day! We had a gorgeous day surrounded by our nearest and dearest to celebrate little Jools."
Of course many well known faces, who are friends with Tara were in attendance including Irish influencer Clémentine MacNeice, beauty entrepreneur Aimee Connolly and presenter, James Patrice.
Sharing her delight at spending the day with friends Clémentine said; "A Sunday very well spent celebrating baby Jools. Thanks for a gorgeous afternoon @tara_makeup & Daniel."
James also shared some snaps from the occasion, looking very springlike in his pale chinos, he said;" A successful day of NOT spilling anything on me chinos! A mighty afternoon with the gals. Thank you @tara_makeup and Daniel for such a lovely time."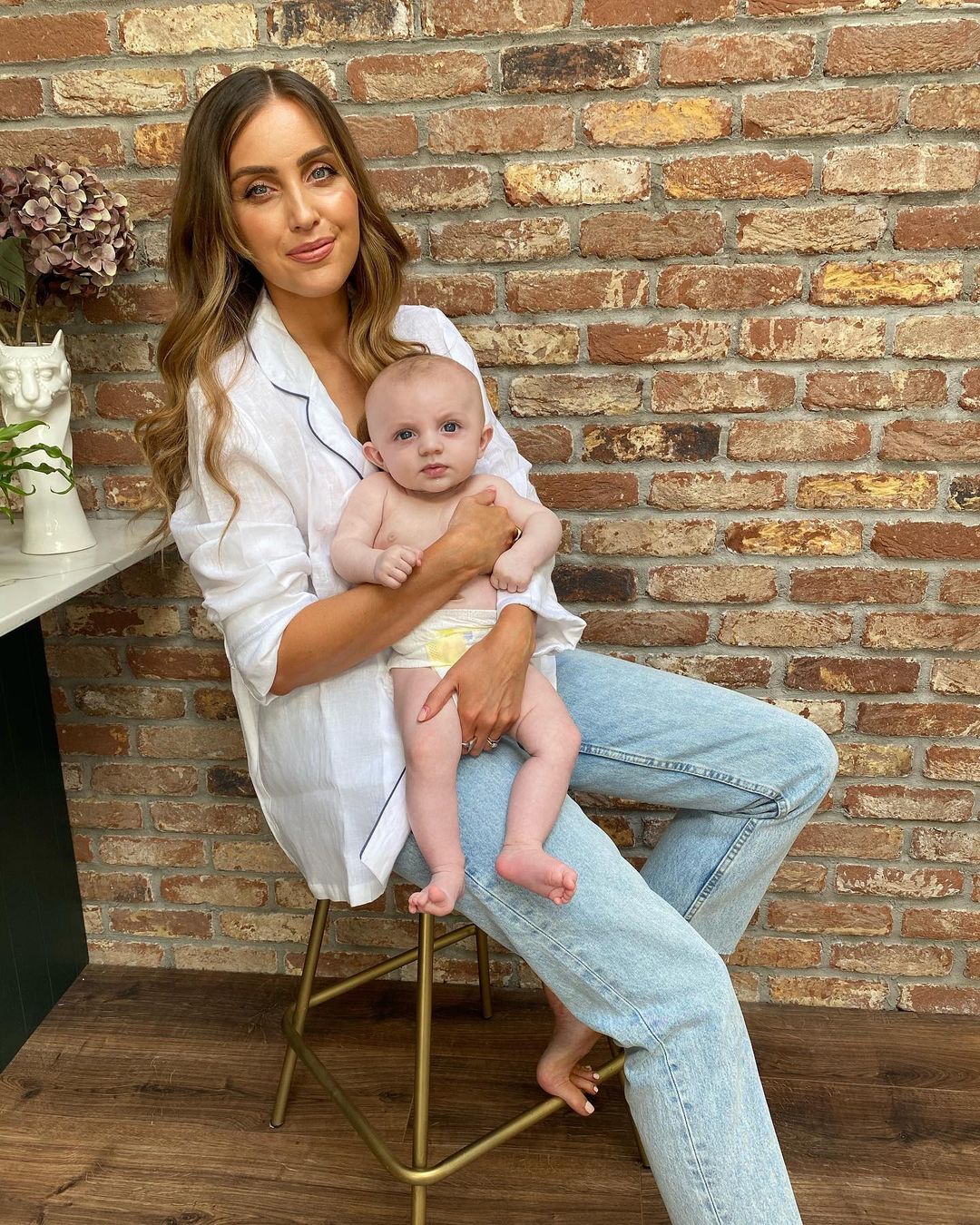 Tara and her husband Daniel announced the arrival of their second son at the start of February last year. Despite on-going hospital restrictions at the time due to Covid-19, Tara shared that she felt safe and at ease as she welcomed her newborn into the world.
Taking to social media, the new mum said, "Seeing first hand the work the midwives and nurses did and the care and compassion they showed me no matter how run off their feet they were, that will never be forgotten."
She added that she's "eternally grateful to frontline workers and everything they do for us especially this past year."