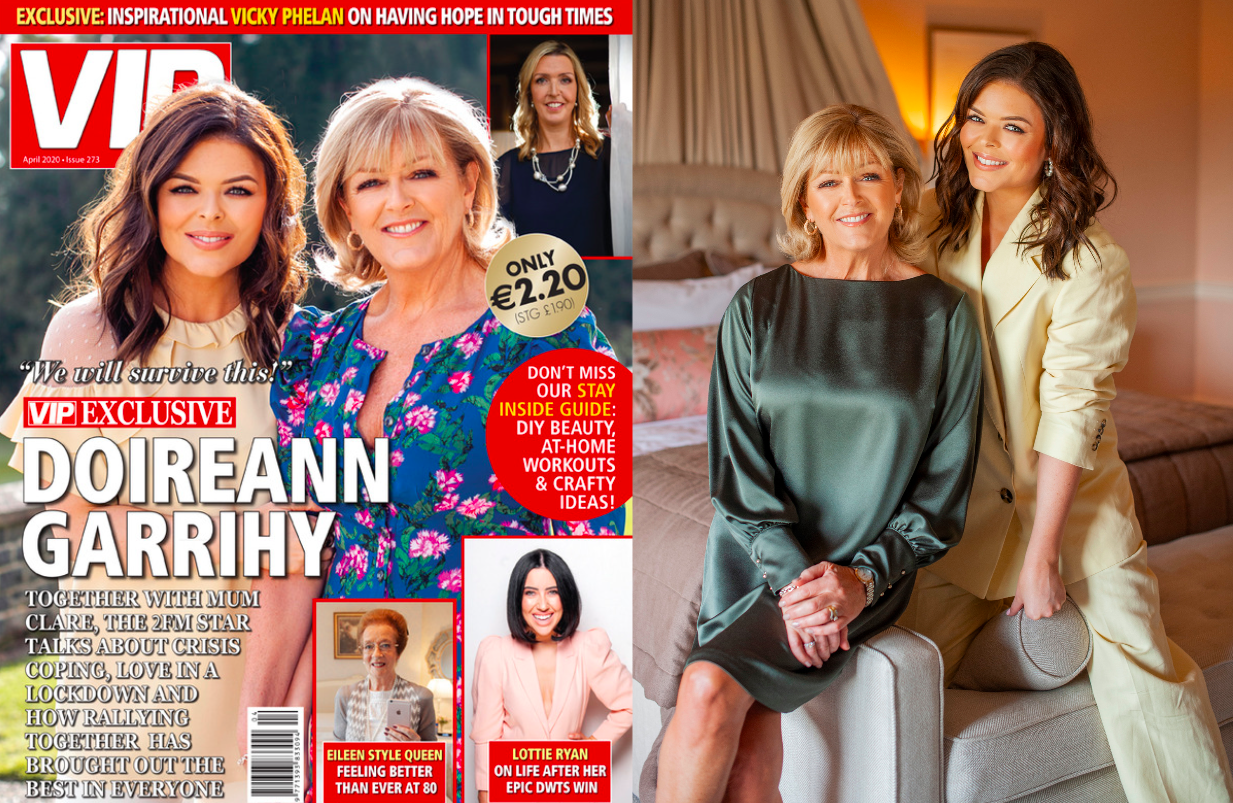 Introducing the first ever issue of VIP produced during a pandemic… AKA our glossy new April issue. If you've been going mad with boredom at home – you will love this issue.
As well as an exclusive shoot and interview with Doireann Garrihy and her mum Clare, we have inspiring words from Vicky Phelan, chats with Ireland's oldest influencer Eileen Style Queen, your new Dancing with the Stars champ Lottie Ryan and recipes from Instagram home cooks The Daly Dish and Mr Dish.
We also have arty ideas from Audrey Hamilton, beauty treatments you can make from your kitchen cupboard, an at-home pilates guide, parenting tips during such a a tough time, and the ultimate guide on what to read and watch right now.
You can find us while you do your food shop, and we do hope we can provide the distraction we all need.
Pick up a copy for €2.20, on sale now!