Only recently, Stefanie Preissner shared a glimpse of her beautiful new ring, after announcing her engagement joy over the weekend.
The writer revealed her boyfriend Noel popped the question a few days ago, and they couldn't be happier.
This morning, on Ireland AM, Stefanie shared the hilarious story of the proposal, and how she 'ruined' the moment.
Speaking on the show, Stefanie said, "It's so amazing how it happened. I heard you introduce it as almost ruining it, but there's no 'almost', I ruined it.
"So, we were meant to watch a movie on Friday night. And we got this bucket of popcorn, almost like a paint bucket. Noel had bought in the morning and had, without me knowing, taken out some of the popcorn and put the ring in the box in the popcorn."
She continued, "He had this romantic notion that we'd be sitting together on the couch and I'd put my hand in and find this box. But instead, at around four o'clock, I got peckish. And I love popcorn. So I spotted the box, and I started eating and then there was this box in it. And I was like, thinking, Oh, we've got lawsuit here.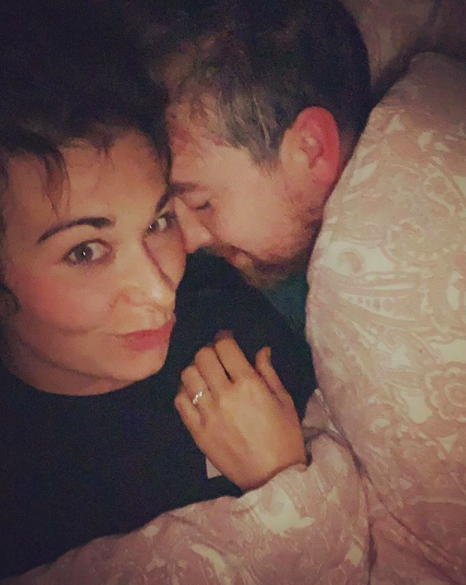 "I knew immediately, it was the ring box. I was like, Oh my God. And then he just was like, 'eh, eh, eh, do you want to say yes?'"
Stefanie then explained what happened afterwards, saying, "then I was so excited and I rang, so he had asked my mom earlier in the day, and she expected the call to come at nighttime. But I rang her at like five o'clock in the afternoon.
"She's in Tesco. She has little control over her emotions, but she was wearing a mask in Tesco couldn't breathe because she's crying. And I was like, you need to sit down, get out of the supermarket and like find some refuge but you need to calm down."
Speaking of the proposal, Stefanie said when she announced it, "This happened this week and we're very excited. The restricted numbers at a wedding really suit me so stay tuned for a quick turnaround."
Noel proposed with a promise ring, before the pair went off to find the perfect one together.