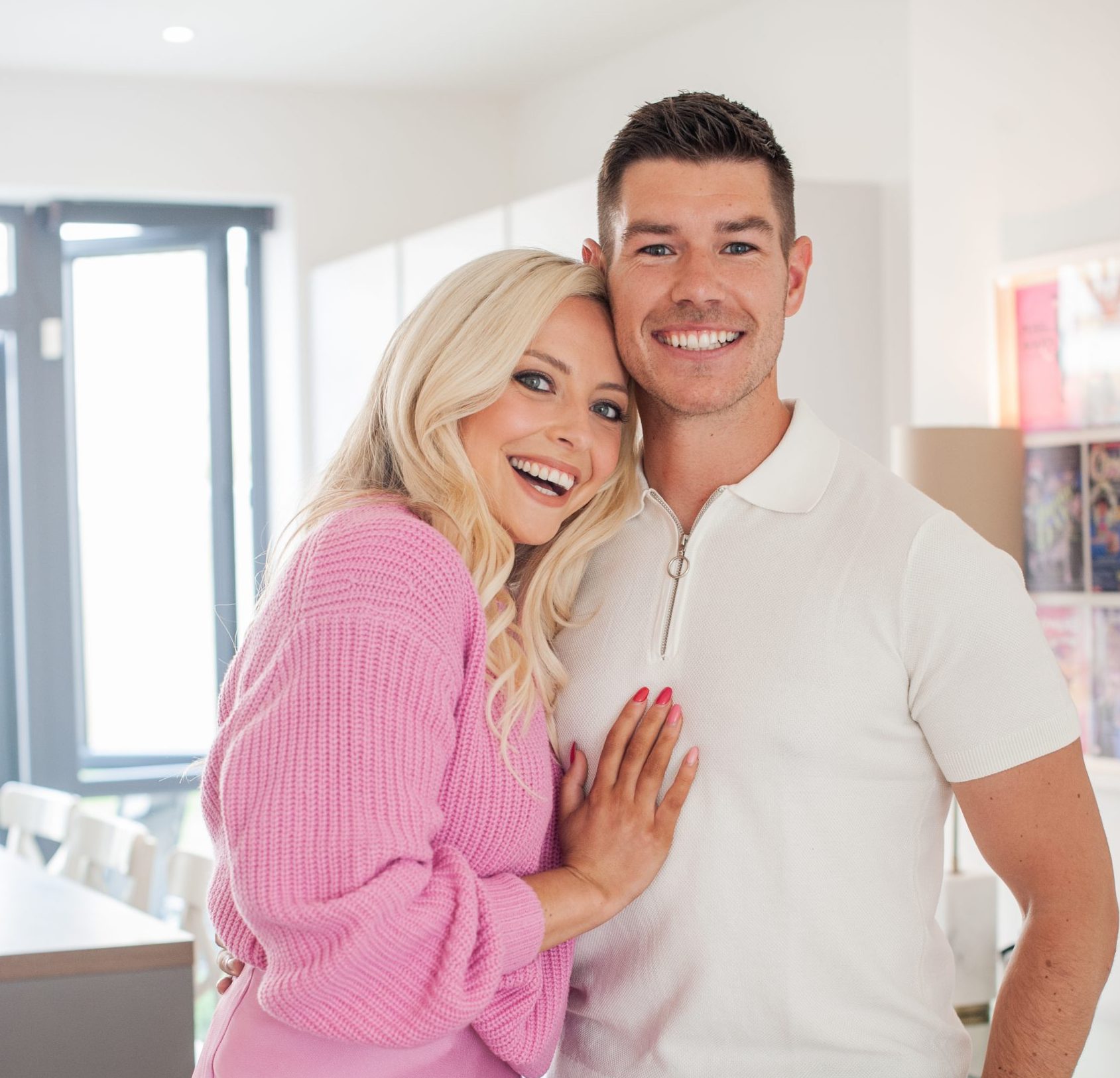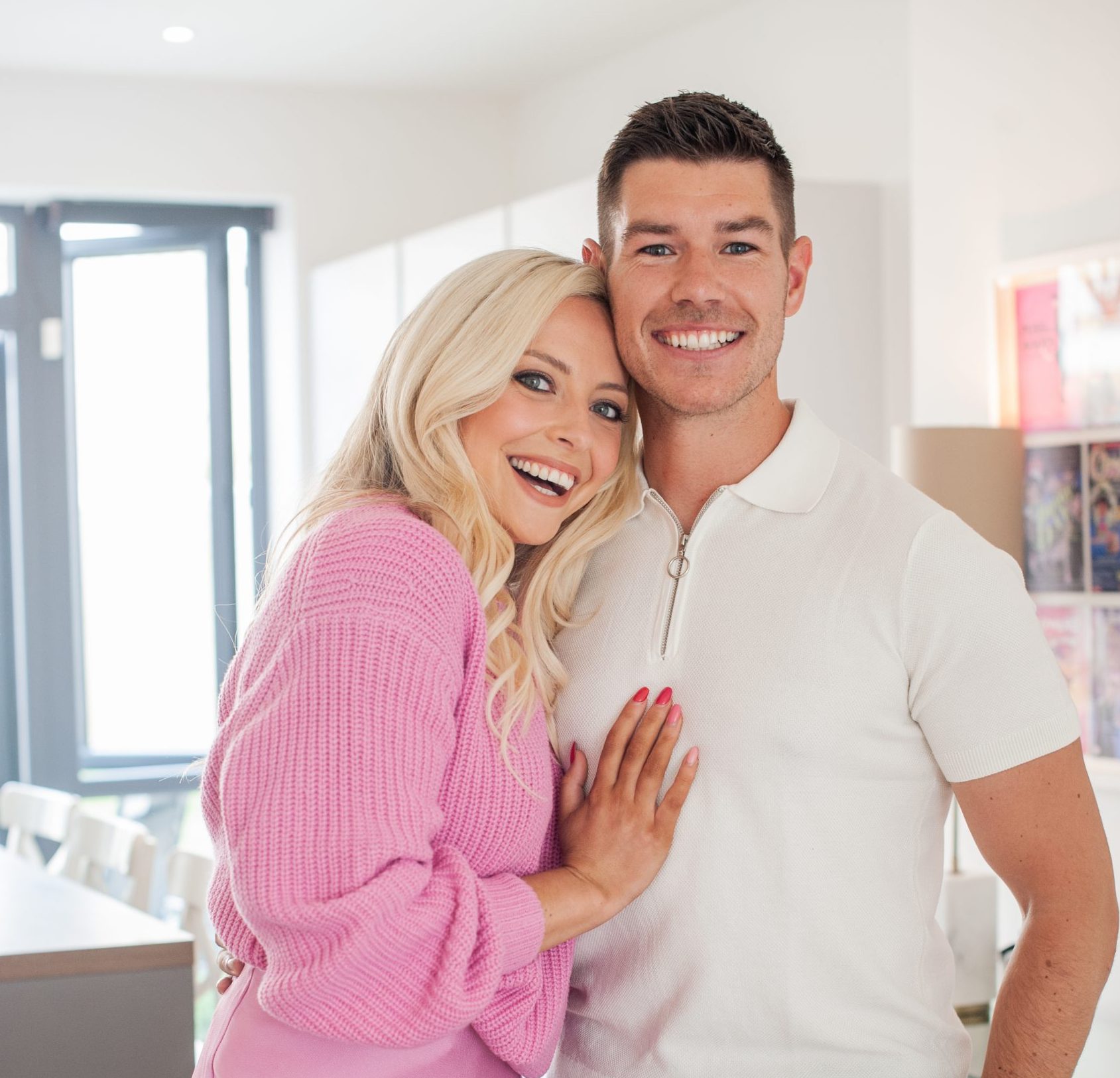 So 2021 wasn't always easy, but in between the bad news and changing restrictions there was lots of good news too, and is there any better news than an engagement?
This year saw lots of Irish celebrities and influencers saying 'yes' and we've been here to cover them all.
Here's a round-up of some of them, and now we can't wait to see them say 'I Do!'
Ryan Andrews & Michaela O'Neill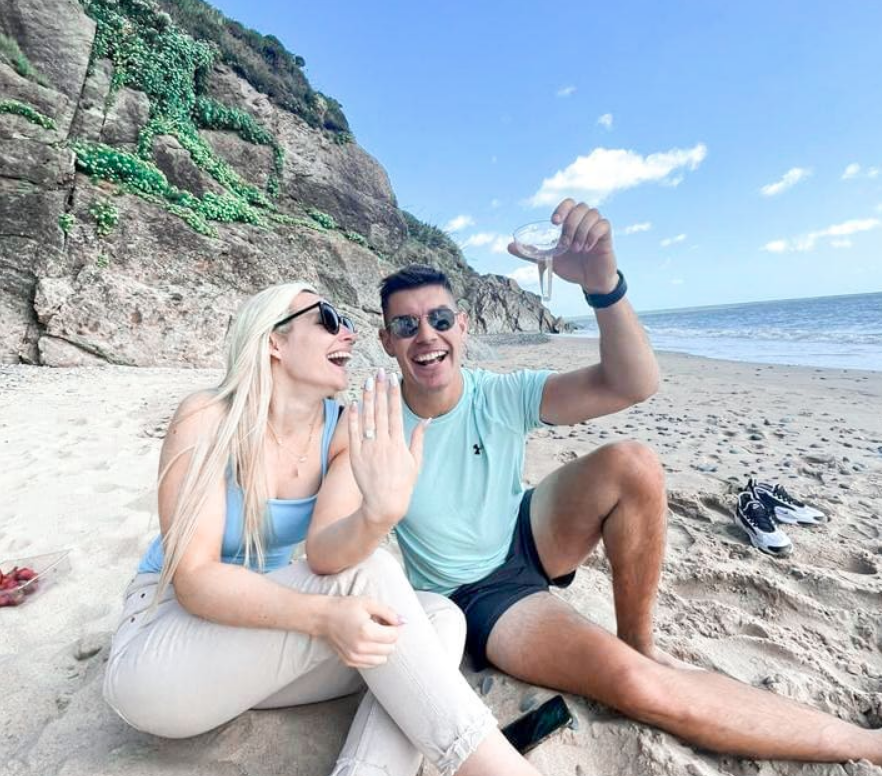 The Fair City star proposed to his long term love in August of this year. The happy couple shared the news on Instagram posting an adorable picture on the beach looking extremely happy Ryan captioned the picture, "Forever! 13/08/2021."
The two, who been together for 12 years and have just bought their first home, are planning to have their big day in Majorca next year!
Clémentine MacNeice & Jamie Lynch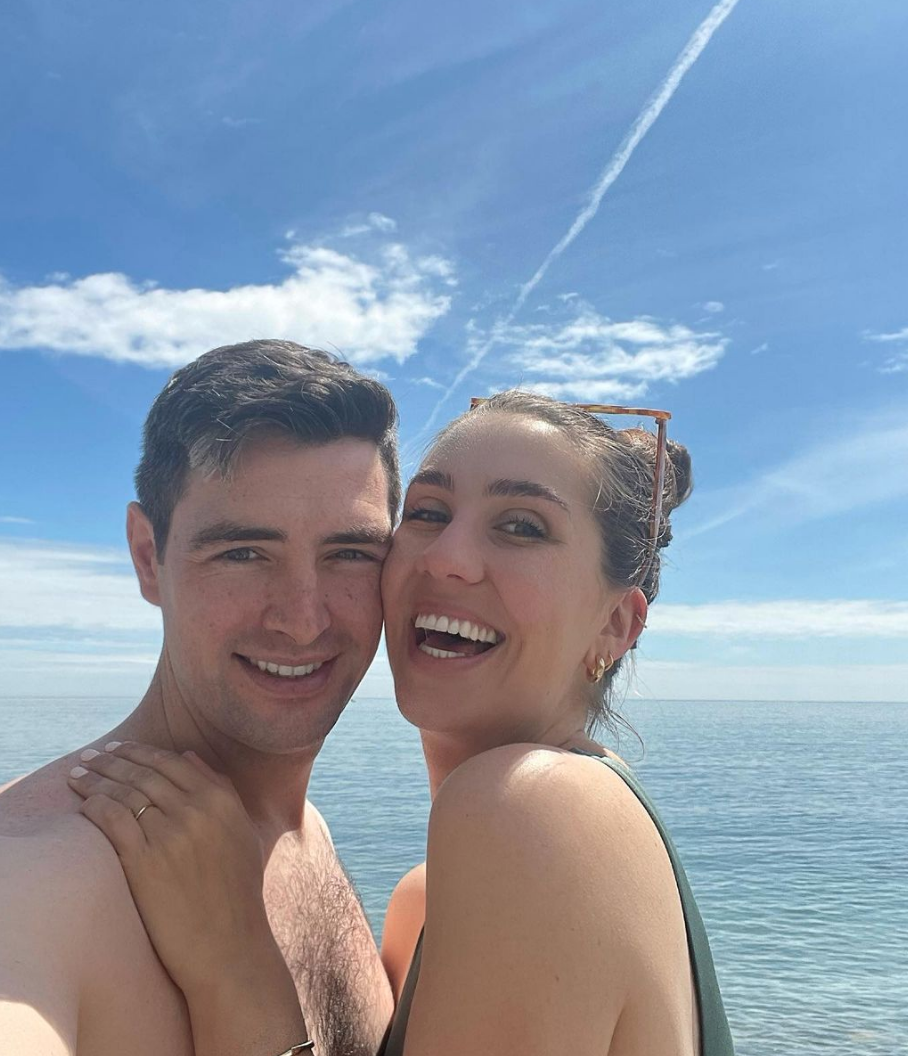 Clémentine MacNeice revealed that she and her longterm love, Jamie Lynch were engaged back in June of this year.
The couple went for a swim on the pebble beach in Killiney and she hurried out of the water because she was too cold. Jamie quickly followed her out to the rock she was sitting on and dropped to one knee! He had the ring in a waterproof bag and had some bubbly packed for after.
Since then the couple have wed in the stunning surrounds of Kilshane House.
Des Bishop & Hannah Berner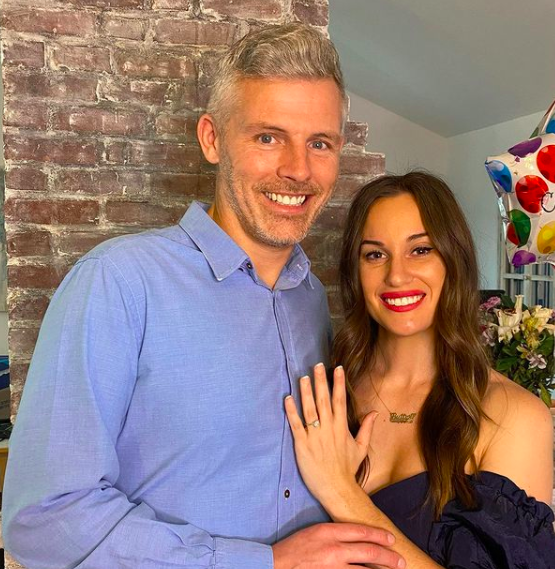 Des Bishop proposed to his girlfriend Hannah Berner early this year, and did so by writing her a song.
The Irish comedian and Hannah were dating for just under a year before he popped the question to the reality TV star. Speaking about the engagement he said; "When you know, you know. Laughs for life."
Tadhg Fleming & Alannah Bradley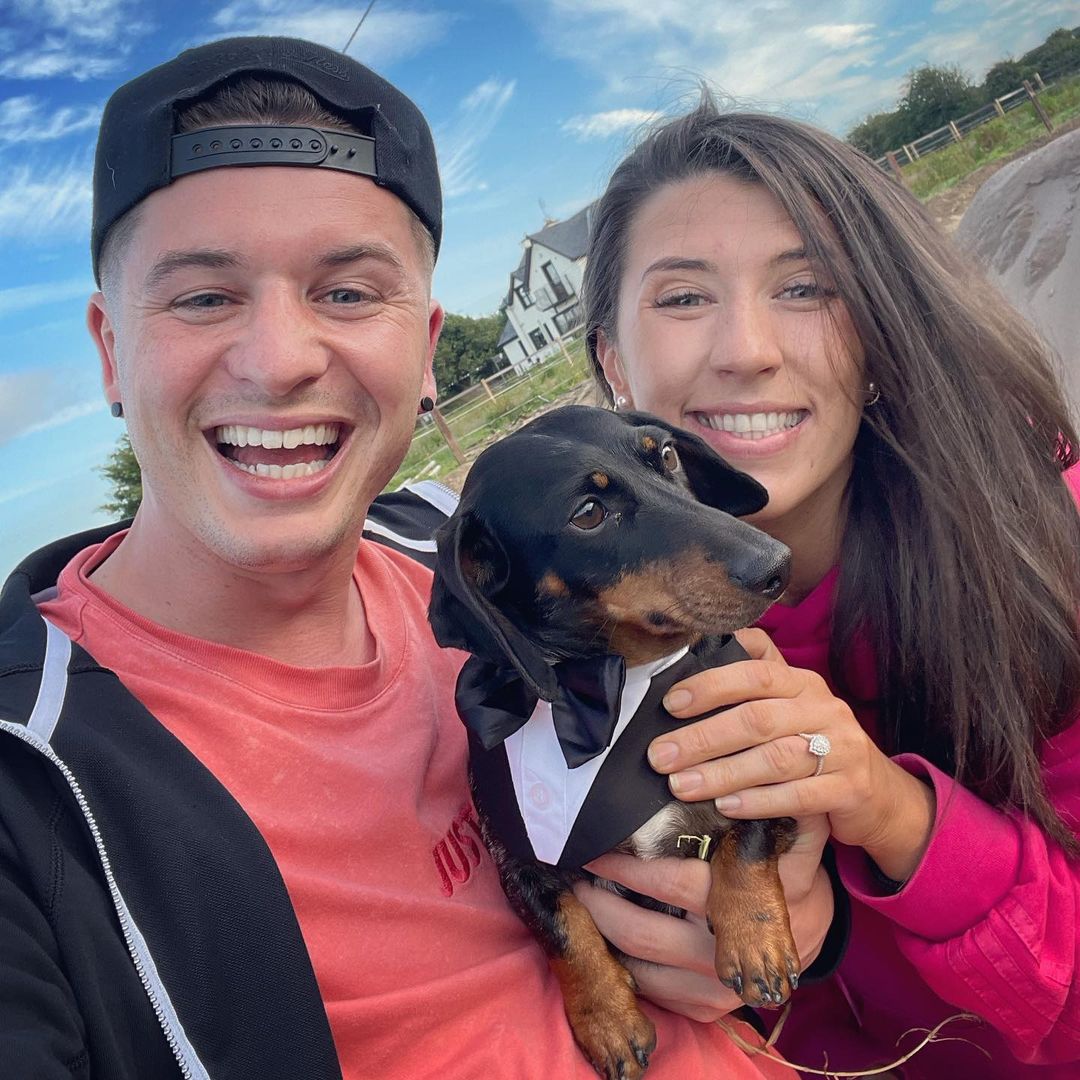 Social media star Tadhg popped the question to his long-term love Alannah Bradley in June of this year!
The Kerry native got down on one knee on Sunday afternoon and decided to enlist the help of his dog Otie for the occasion. Dressing him up in a mini tux, the pup couldn't have possibly looked any cuter. Sharing a picture of the pair beaming with delight, Tadhg said, "My official partner in crime. Shoutout to Otie for all the help."
Claudine Kehoe & Ryan Platts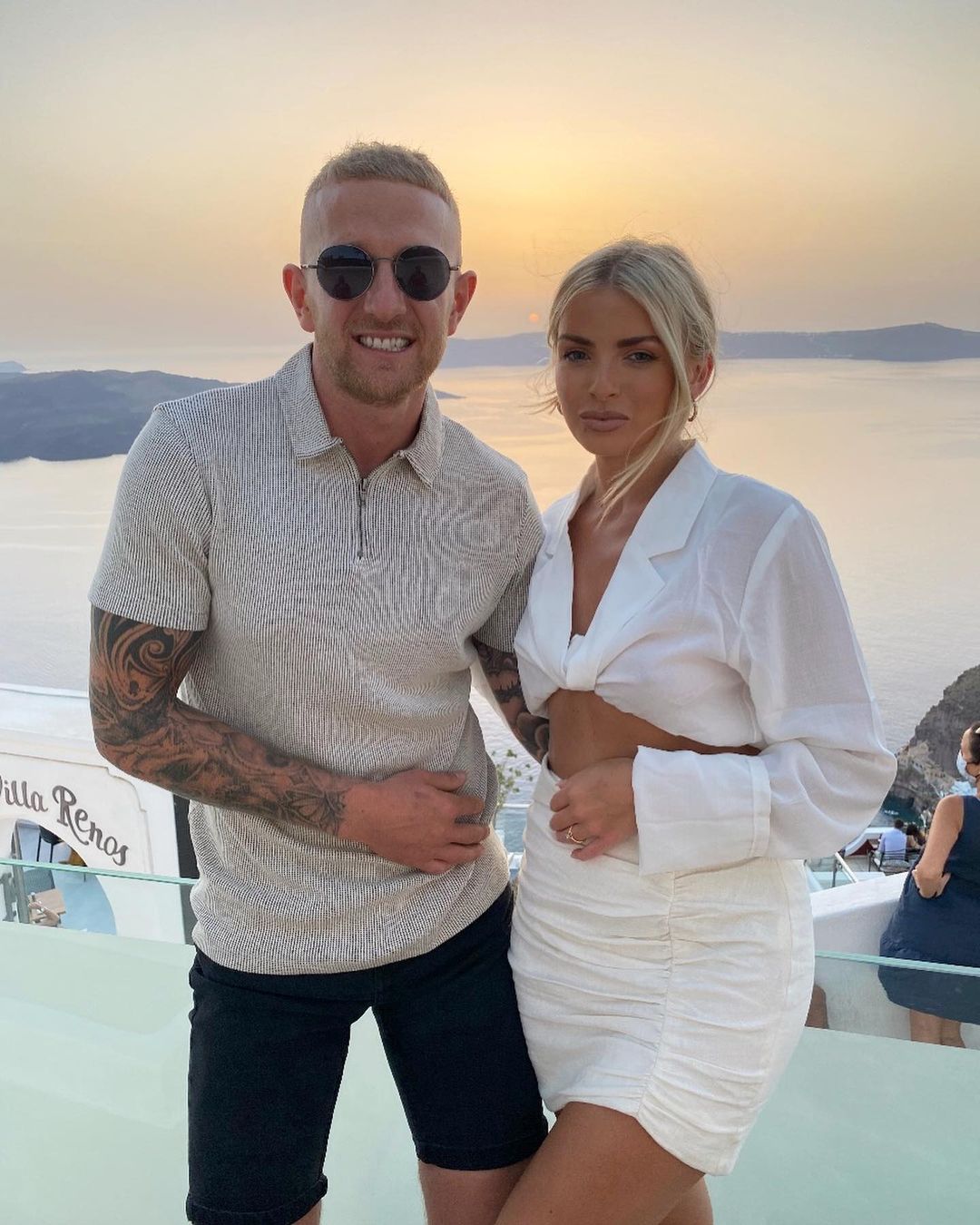 In September Claudine Kehoe said yes after her longterm love, Ryan Platts popped the questions when they were in Santorini; "The most special moment with the most special person. LOVE YOU ALWAYS & FOREVER."
Since then the Irish influencer has announced that the pair are expecting their first baby together!