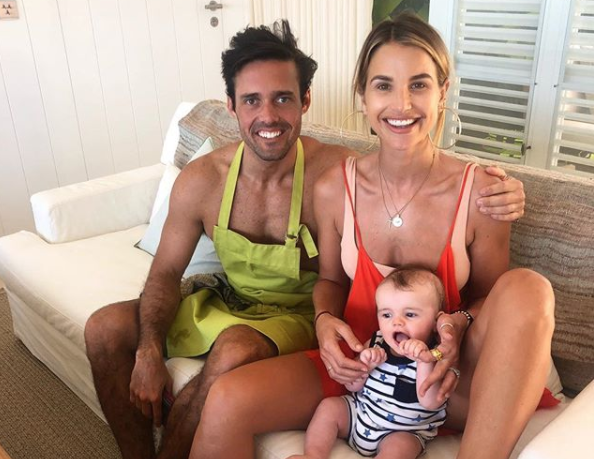 Spencer Mathews thinks that people should stop making childbirth sound so difficult.
The dad of one, who welcomed his first child with wife Vogue Williams in August, says that conversation around labour scares pregnant women.
"Even if it was really hard, I'd say it was easy – I like positive vibes and I think people should be more positive about having kids," he said.
"I think people should stop frightening people by saying it's the hardest thing in the world and that it's an absolute nightmare, because that may be the case, but it's a lovely thing to do."
Spencer revealed that Vogue was concerned about the effects it would have on her, but that it all went very well on the day.
"Vogue was absolutely petrified, before giving birth. Like, 'Oh it's going to tear you in half, Oh it's terrible, it's awful, you're never going to be the same afterwards'. And it turns out, she's fine, she's great."
He added: "There was a negative cloud surrounding you just before and that should change."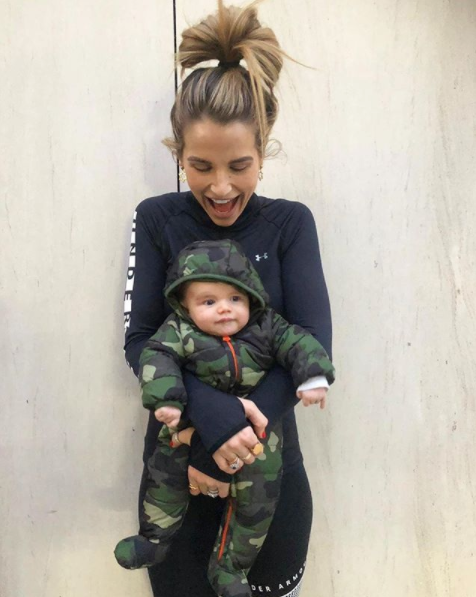 Vogue and Spencer took part in a fly on the wall documentary during their pregnancy and around when Theodore arrived.
The E4 show, called Spencer and Vogue and baby too, also followed the couple during the labour.
"What our show does is to show childbirth in a very positive light," he told BUILD.
Spencer also opened about his first few months as a dad and his life as a married man.
"It's fantastic. Anyone who's a new parent will tell you it's wonderful, despite the occasional lack of sleep. I'm very fortunate to have obviously embarked on this wonderful journey with my best friend and wife Vogue, I couldn't live without her. We live in a very happy house and feel very fortunate everyday."
He added: "We niggle at each other like every couple. we're not the perfect couple but we feel we're the best couple we can be. It's a respect thing."