Shane McGowan has responded to an ongoing debate about his band's song Fairytale of New York.
The Pogues Christmas hit has been called out by some people for being homophobic due to the word 'f****t'.
Some radio stations made the decision not to play the song anymore, while others have optioned to censor the word.
Shane McGowan gives us a statement with his reaction to the #FairytaleofNewYork censorship calls @VirginMedia_One #TonightVMT pic.twitter.com/LudzWjZK9l

— The Tonight Show (@TonightVMT) December 6, 2018
Shane released a statement to Virgin Media's The Tonight Show to clear up his thoughts on the matter.
"The word was used by the character because it fitted with the way she would speak and with her character," he wrote.  "She is not supposed to be a nice person, or even a wholesome person. She is a woman of a certain generation at a certain time in history and she is down on her luck and desperate," he explained.
The singer went on to explain that the song is about a particular type of character who would use this language.
"Her dialogue is as accurate as I could make it but she is not intended to offend!  She is just supposed to be an authentic character and not all characters in songs and stories are angels or even decent and respectable, sometimes characters in songs and stories have to be evil or nasty in order to tell the story effectively."
He added that he approves if radio stations do wish to censor the song.
"If people don't understand that I was trying to accurately portray the character as authentically as possible then I am absolutely fine with them bleeping the word but I don't want to get into an argument," he concluded.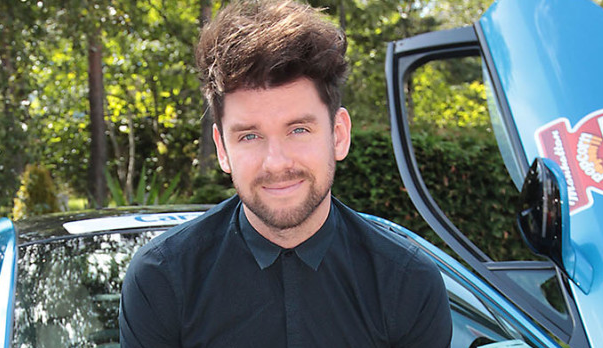 Earlier this week Eoghan McDermott called for it to be censored on his radio show after consulting with LGBT members of his 2fm team.
Eoghan explained on Twitter: "This debate rolls around again. I asked the two gay members of my team how they feel, since f****t is their N-word. If people want to slur the gay community, this is their most powerful weapon. One favours censoring, the other outright not playing it. Neither like it. Simples."
While many people on social media agreed with him, others took issue with it, including actor Rory Cowan.
"Those two gay members of his staff need to cop on," Rory said, adding that he feels there are bigger issues pertaining to the LGBT community.
"Nonsense issues distract from real ones. Gays are being persecuted and killed around the world. We need to fight that. We came through our own battles for gay rights. And not so we could look for silly cosmetic battles like this"
Responding to some of the comments, he said: "I'm gay and I think that line in the song is just brilliant. You couldn't make changes, or add or remove even a comma, to improve it. It's perfect as it is."