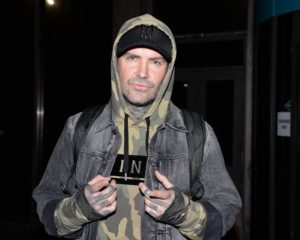 Shane Lynch left his Pilgrimage: The Road Through Portugal castmates stunned when he announced his exit from series before the finale.
The BBC series follows seven celebs all with differing faiths and beliefs, as they journey through Portugal on a modern Catholic pilgrimage.
Spending 14 days, living as pilgrims traveling to a infamous sanctuary in Fatima. Shane along with reality star Vicky Pattison, actress and singer Su Pollard, singer and soap star Rita Simons, broadcaster Bobby Seagull, comedian Nabil Abdulrashid, and Paralympic skier Millie Knight.
Once they reached the destination, Vicki received a voice note from Shane, explaining that he was departing early before that night's candlelit procession.
View this post on Instagram
As the former Boyzone star explained: "This journey has been so incredible, I have loved every minute of it and thank you guys for being a part of that.
"I have come to the end of my journey and I am very complete and satisfied with what I have done."
His fellow pilgrims were very emotional after his exit, with Vicky tearfully saying she was  "really upset" and it was "such a shame".
While Millie shared: "Hearing Shane leave was quite tough. He was a really vital character in our group."
"I've never met anyone as genuine, generous, caring and observant as Shane and because he was so important in our group it would have meant the world that we all made it to the sanctuary all together because we have been on this journey all together."
View this post on Instagram
Shane had previously revealed his departure from the series was due to his fear of candles.
Saying: " . . . I have a candle phobia. One of the things is you would never get me into that place with 100,000 candles, that is like death to me.
"So rather than saying, 'listen lads, I've got a candle phobia and that sounds ridiculous', it was easier for me to accept my journey had come to an end and go 'I got what I wanted from it', rather than putting myself through a really bad experience at the end."
The Pilgrimage: The Road Through Portugal premieres tonight on BBC Two.