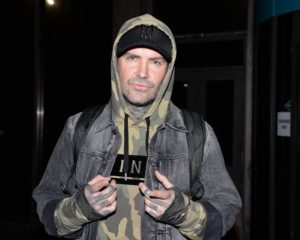 It's been stirring around for quite some time now that Boyzone member, Shane Lynch has had enough of the limelight.
Now, three decades after becoming a household name with the famous group, Shane has revealed that he's quitting not only showbusiness for good but the group that rose him to stardom too.
Just last month, Shane stunned fans when he announced his shocked exit from the TV series Pilgrimage: The Road Through Portugal before the series finale.
"I have come to the end of my journey and I am very complete and satisfied with what I have done," he explained at the time.
Speaking to the Irish Independent, Shane has now shared that he won't be performing with Boyzone again.
"They might not know exactly. I haven't gone to them saying, 'Boys, I'm not coming back to the band.' I've just been very open that I'm out of the industry – music, TV and everything."
However, that father of two assured fans that there are no hard feelings between him, Ronan Keating, Keith Duffy and Mikey Graham.
"It's not like I got a phone call to ask, 'What are you doing that for?' We'd no plans to do anything anyway," he added.
"They can absolutely crack on without me. I love the boys, so I'll watch them. Don't be gutted."
Shane then explained how his life for the past 30 years has only been one particular side of himself that he's done with.
"Everything I've done up to this last TV show was the same repetitive lifestyle," he shared speaking of his latest TV appearance on Pilgrimage.
"I don't want to do that any more. It's as simple as that."