Panti Bliss has been wowing viewers on Dancing with the Stars.
Most notably this week when they performed out of drag as Rory O'Neill for a powerful performance during dedication week.
They have received praise from the judges week in and week out, as well as viewers at home sharing their love for the aptly named Queen of Ireland.
However, all of that pales in comparison to the support they have been getting from their husband.
Speaking after the show, Panti gushed about their "shy" husband Anderson Cabrera who has quietly been supporting him behind the scenes.
"He has been here. He came with my mother and my sister. We get limited tickets and what I am shocked about is the amount of people that actually want to come," they tell us.
"Most people don't want to sit in the audience of a TV show, but they do want to come to this. He has only been once so far, but he watches every week and sends in his comments."
"He is a very shy person and that is why I love him so much. He is afraid that the camera will sit on him. If we get further, I will make him come again," he adds.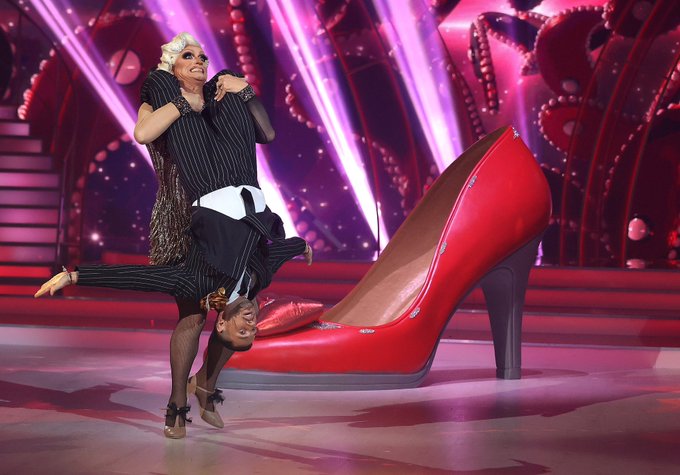 They're as cute!
Panti also spoke about their powerful performance as they dedicated their dance this week to Professor Fiona Mulcahy, a doctor who treated them when their was first diagnosed as HIV Positive in the early 1990s.
"I wasn't expecting to feel properly emotional but when the VT rolled and I could hear Denys breathing behind me, it was a lot. When it came to it I was just focused on getting through it."