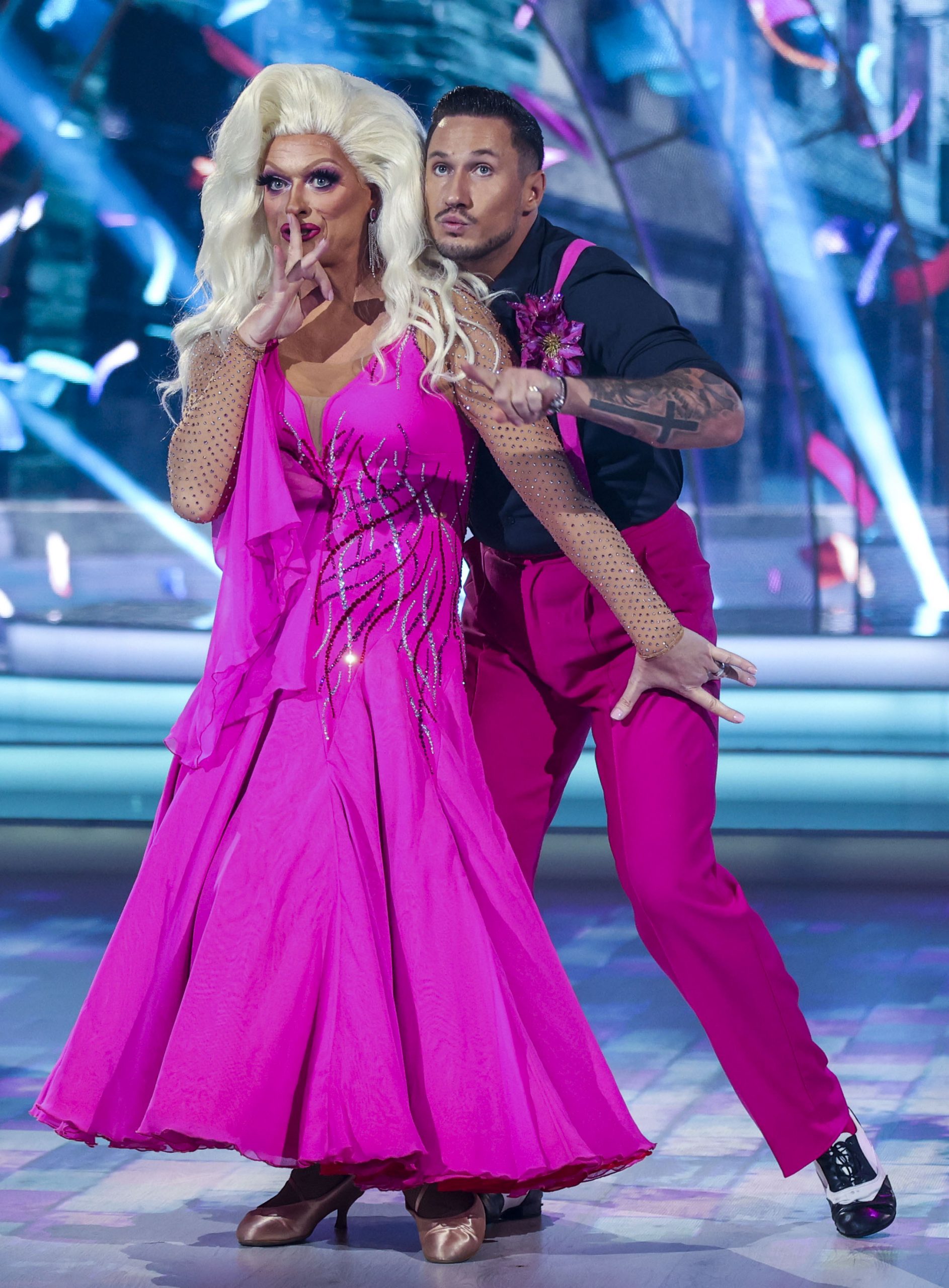 This week we said goodbye to the Queen of Ireland Panti Bliss and her pro partner Denys Samson.
The pair impressed with their American Smooth, earning 27 points, from the judges.
While during the group dance, they were a part of the 'HandClap Hustlers'. Alongside Brooke Scullion and her partner Robert Rowiński, and Damian McGinty and his partner Kylee Vincent.
The team was coached by 2018 champion Jake Carter and pro-dancer Karen Byrne.
Despite their amazing performance, the 'HandClap Hustlers' came second, being beaten out by the 'Disco Dazzlers'
Who were coached by Lottie Ryan and pro-dancer Stephen Vincent. Consisting of Carl Mullan and his partner Emily Barker, Kevin McGahern and his partner Laura Nolan and Suzanne Jackson and her partner Michael Danilczuk.
After that, it was announced that Panti and Denys alongside Brooke Scullion and Robert Rowinski were in the bottom two and would have to compete in the dreaded dance off.
Following their dance off, the judges voted, with Arthur Gourounlian and Brian Redmond both opting to save Brooke. While Lorraine Barry never got the chance to vote, when asked she agreed with her fellow judges' decisions.
Speaking after her elimination Panti shared how emotional it was to be competing directly with Brooke, as she considers the singer to be like a "niece."
Panti and Denys danced their hearts out every week and always put on a stellar performance. While her run on DWTS has come to an end, hopefully we will still see her Majesty throwing shapes in Panti Bar