Vogue Williams has shared a bikini pic showing off her baby bump.
The star is over four month's pregnant with her first child and has been criticised online for showing no signs of her bump.
Taking to Instagram the model shared a photo from the side, showing clear signs of her growing baby.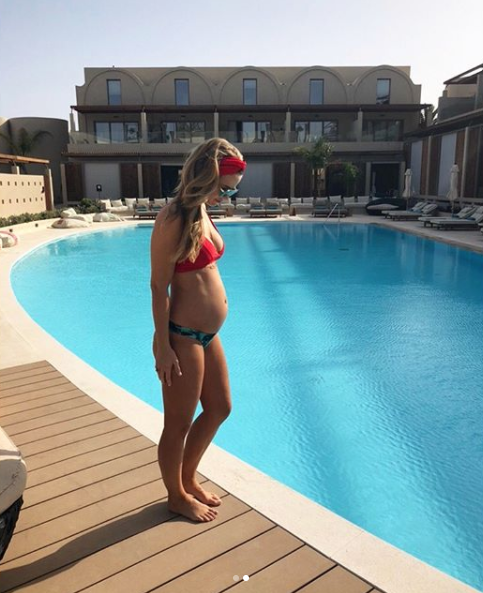 The star pointed out that from the front, she may not look like she's expecting but when she turns to the side it is more visible.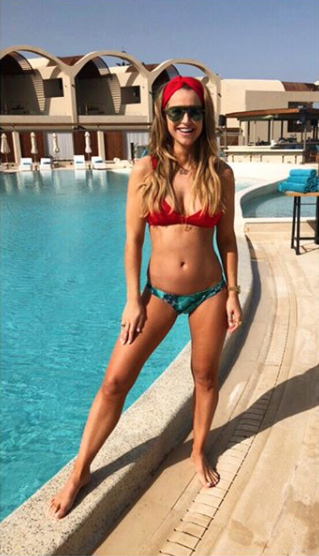 "These photos were taken within half an hour of each other," she explained on Instagram.
"Front on no bump, side profile POW there he is! So glad my bump has finally popped. I never alter my body in any pictures, if you can't see my bump it's just because of the angle although I may only take side profile shots from now on!"
A huge congrats to Vogue, who accidentally revealed she was having a baby boy last week.
She and fiance Spencer Mathews are expecting their first child on September first.