Meta AKA the mind behind Facebook, Instagram and Whatsapp, has launched 'Creators Of Tomorrow' to celebrate creators who are building their online following and business through online content.
Over the last few years, we've seen dozens of Irish creators using platforms like Facebook and Instagram to turn their passions into a living.
Now, this new generation of creators are inspiring others to do the same and providing followers with the entertaining and informative content that they keep coming back for.
This year VIP's sister magazine STELLAR has hand selected the creators we feel are paving the way for a new group of influencers and businesses online to be featured in Meta's 'Creators Of Tomorrow'.
The creators spent the day at Meta with the wonderful Roz Purcell, who did a Q&A with the gang giving them some advice based on her experience as one of the country's best-known influencers.
The ten creators are also all nominated in our Rising Category for the STELLAR Hayu InstaStar Awards which take place on September 30th.
Vote for your faves and all of our other categories here!
Rick Kelly, Head of Meta Ireland said: "Creators of Tomorrow' showcases the incredible talent, innovation and creativity across online content in Ireland. Congratulations to this inaugural group of creators, we're looking forward to working with them and celebrating their talent."
Now, it's time to get to know them a little better:
Dev Skehan
View this post on Instagram
Dev is an adventurous and exciting lifestyle content creator with a love for all things travel and fashion. Her content radiates positivity and teaches gratitude. Dev regularly takes her followers on journeys of dressing up, jetting off and enjoying a few cocktails.
Muinteoir Meg
Meg is an Irish teacher and Irish language enthusiast that promotes Irish as a living language on her Instagram account Múinteoir Meg. She recently published her first text book Croí na Gaeilge and has been featured on Ireland AM and TG4.
Rebekah With Love
Rebekah is one of Ireland's most prominent up and coming fashion influencers, with a distinctive flair for styling the pieces in her colourful wardrobe. Uplifting and empowering herself through her fashion choices, Rebakah shares her bright and achingly on-trend looks with her followers via her blog and Instagram.
Amanda Adé
Amanda Adé is a digital content creator and activist from Kildare. She hosts the 'Box'd Out' and 'Black and Irish Podcast' and works as an analytical chemist by day. Amanda's voice is bold and inspirational as she uses her social media to highlight the importance of representation.
Aisling Kavanagh
Talented fashion designer, Aisling Kavanagh, is the owner of Aisling Kavanagh Design and fashion content creator. She began her online career while still studying fashion in college, showcasing her designs as well as her creative clothing choices. 
Emma Ol' Green Eyes
View this post on Instagram
Emma Grimes is a beauty content creator. On her profile, she invites followers to take a sneak peek into her beauty routines, exploring evolving make-up trends and technologies within the beauty space to inspire her community.
Honestly Celine
View this post on Instagram
;
Celine Kelly is a beauty, fashion and lifestyle content creator and mum of 1. Authenticity is incredibly important to Celine, so her honest makeup reviews keep her community of followers hooked.
Robyn Trout
Robyn is best known for her content on beauty, fashion and design. She is the co-host of the 'Rent Free' Podcast with make-up artist Ciara Ryan. 
Megan Virgo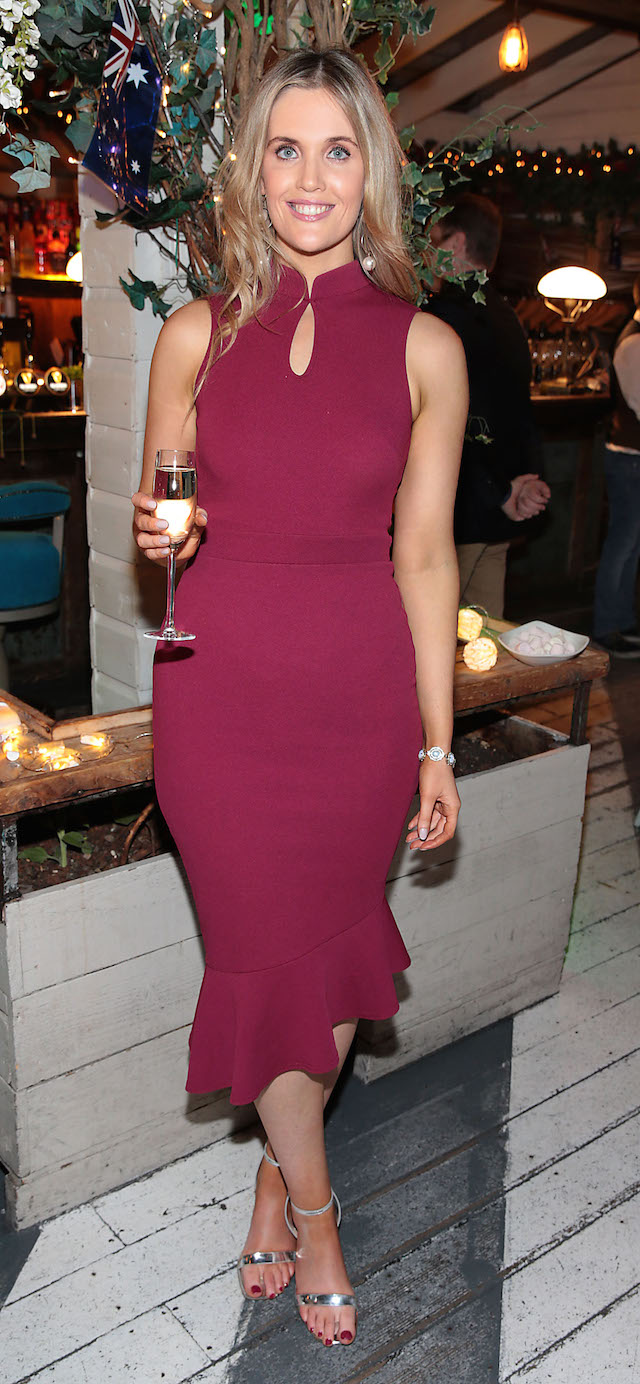 Megan Vigro is a travel blogger and  freelance travel writer. Megan shares her experience of travel in Ireland and abroad and is loved for her practical travel hacks and tips on Reels.
Pamela Uba
Pamela is a medical scientist and Miss Ireland 2021, who made history by becoming the first black woman to win the coveted title. As a children's advocate, Pamela has helped raise funds for children in disadvantaged backgrounds and is currently authoring her first children's book.