Wedding preparations are in full swing for Irish model Lynn Kelly as she picked up her gown this week.
Lynn teased that she was heading to collect her dress for her big day on Instagram before heading down to Love Ellie Bridal Boutique.
The dreamy boutique situated in Virginia, Co Cavan stocks some of the most luxurious labels.
So it's no surprise that some of the most glamorous brides head to the spot to pick out their dream dress.
Getting into the spirit of things, Lynn opted for a white shirt dress and a pair of matching knee-high cowboy boots.
Holding up the dress bag, she wrote: "I said Yes to the Dress".
"I'm so excited to try it on.  love it, like I absolutely love it… It's stunning," she enthused about her wedding dress.
She then panned around the shop to give her Instagram followers an insight into all the breathtaking gowns that are stocked at the boutique.
View this post on Instagram
Lynn is set to tie the knot in a destination wedding in Italy after getting engaged in 2020.
Her partner of 17 years Robert Barr popped the question in Greece during a stunning two-week trip.
At the time Lynn showed off the incredible ring and simply captioned the pic: "I said yes."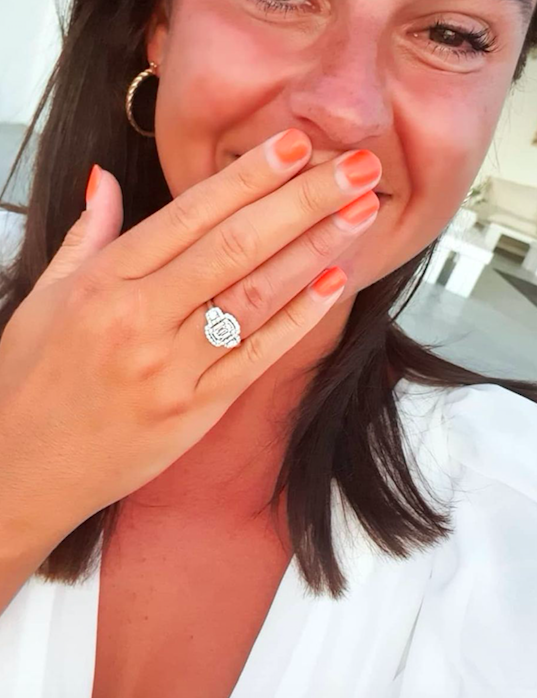 Later on, she took to Instagram to add: "Needless to say I am on cloud nine. Robert, you have made all my dreams come true."
We can't wait to see the beautiful wedding dress in all its glory on their wedding day!