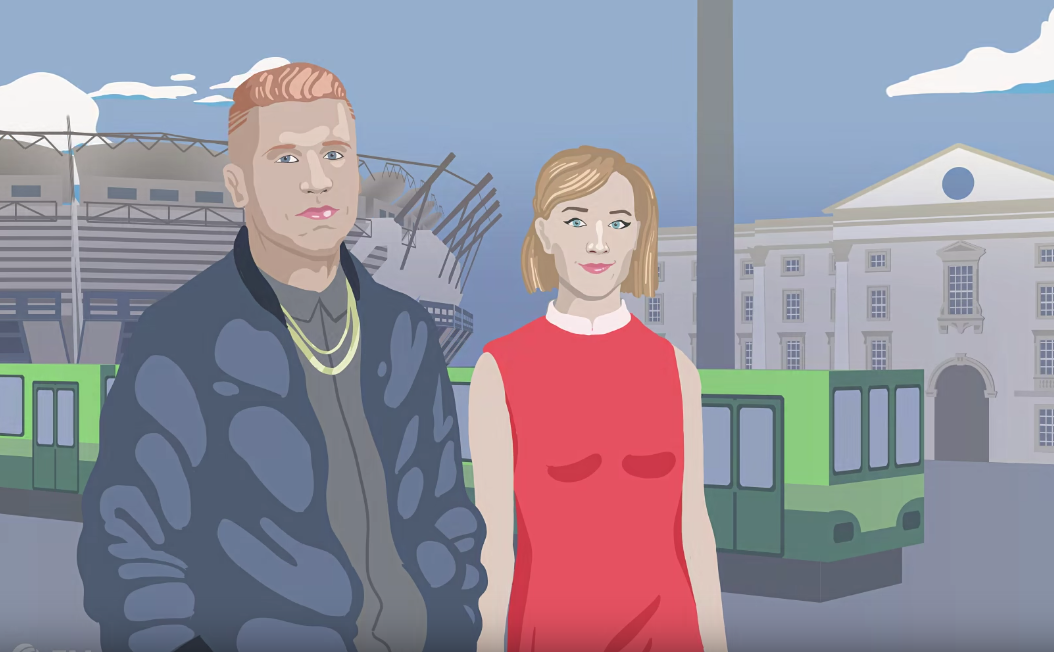 This year's Ceol album is packed full of big names and great tunes.
But we were especially impressed to learn that massive American rapper Macklemore, and award-winning actress Saoirse Ronan were involved this year.
The talented duo lent their voices to track one, called Fáilte go CEOL which serves as an introduction for the 17 track album.
The highly anticipated album was launched on September 26th, and it didn't disappoint.
Check out Macklemore and Saoirse's intro:
Picture This, Hudson Taylor and JP Cooper and many others provide the music.
Every year 2fm puts together an album of popular artist's songs recorded as Gaeilge.
Over the years we've seen Ed Sheeran, Wallis Bird, Gabrielle Aplin and loads more lent their voices to an Irish version of their tracks.
Check out the brilliant line up below:
1. Fáilte go CEOL – Saoirse Ronan agus Macklemore
2. Picture This – Is Sinne Óg (When We Were Young)
3. JP Cooper – Amhrán an Fhómhair (September Song)
4. Kodaline – Ag Fadú d'Aidhme (Follow Your Fire)
5. John Gibbons ft Soulé – Spéaclaí Gréine sa Bháisteach (Sunglasses in the Rain)
6. Gavin James – I gCónaí (Always)
7. Wheatus – Stócach Brocach (Teenage Dirtbag)
8. The Academic – Do Chroí Anocht (Bear Claws)
9. Parson James – Muid a Ghoid an Seó (Stole the Show)
10. Hudson Taylor – Mothaigh Arís É (Feel It Again)
11. The Coronas – Nílimid Bréagach (We Couldn't Fake It)
12. Wild Youth – Mé Sáite Ann (Can't Move On)
13. Chasing Abbey – Labhair Liom (Talk To Me)
14. Delorentos – Insan Nóiméad (In the Moment)
15. Sibéal with The Cranberries – Fuarú (Linger)
16. Seo Linn – Bain an Glas
17. Nóra agus Jade – Fuil na nÓg (Winners of BEO 2017)
The album will be released on September 26th.