View this post on Instagram
Lisa Cannon took a trip down memory lane to mark seven years of marriage to her beloved husband, Richie Keatley.
The former Xposé presenter shared a slew of images from her wedding day which took place in sunny Florence in 2015.
The couple were the picture of marital bliss as they said "I do" in front of their family and friends.
She paid tribute to Richie in a lengthy post that read: "Incredible Weekend & last few days Celebrating our 7 year Wedding Anniversary.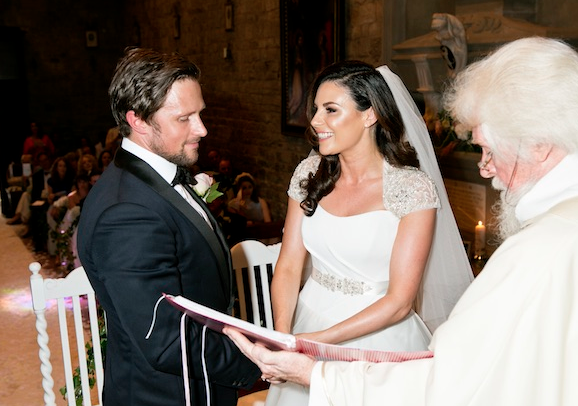 "Florence will always hold such special lifelong memories for us both having everyone that we love & cherish from close family, my Dad & dear friends that made those few days in the Tuscan Hills so beautiful, hilarious & full of heart. It was Tremendous!!!
"My heart sings with joy and every wee memory makes me smile with all of my teeth when I think of it… always!"
She went on to say: "7 years of Love @therealprince0fwales_ & so much more to come… Thank you for being a wonderful husband, partner & friend in life. You're brilliant bones! I'll love you until the mountains crumble and the seas run dry ''All You Need is Love '' @thebeatles."
The couple tied the knot in a lavish ceremony at the Castello Di Vincigliata in Florence.
"I didn't expect to be so calm and relaxed," Lisa Cannon told VIP Magazine after the big day but seven years later, the couple have gone from strength to strength.