Jennifer Zamparelli is already back to work after giving birth to her little boy in January.
The radio show host and tv star took to social media to share an adorable photo of her two-month-old son.
We can't help but fall in love with the little fell after seeing this photo of the very cheerful baby.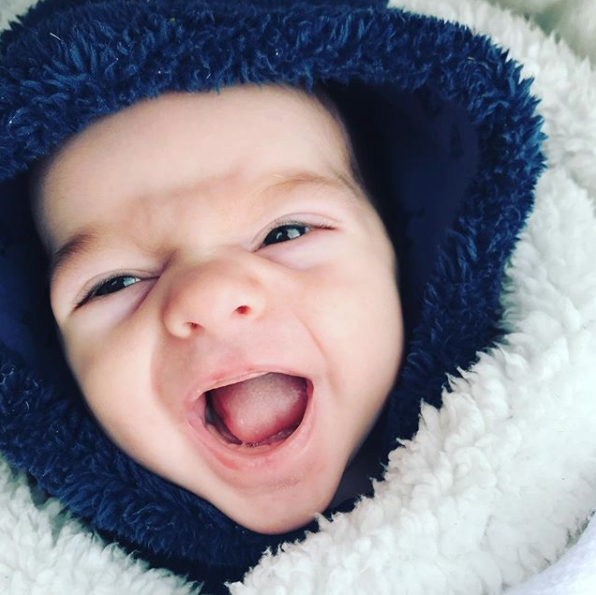 She also revealed that she is working on material for her hit show Bridget and Eamon, in which she stars alongside Bernard O'Shea.
"Back writing for #bridgetandeamon. Someone is enjoying our writing session #smiles"
The comedic pair is working on series four of the popular show.
Bernard told VIP Magazine last month that he was getting straight back into writing after his elimination from Dancing with the Stars.
"I'll be back into another project straight away. It's Bridget and Eamonn series four. We're starting to write that tomorrow morning," he said late last month.
Is baby Enzo the happiest baby around?