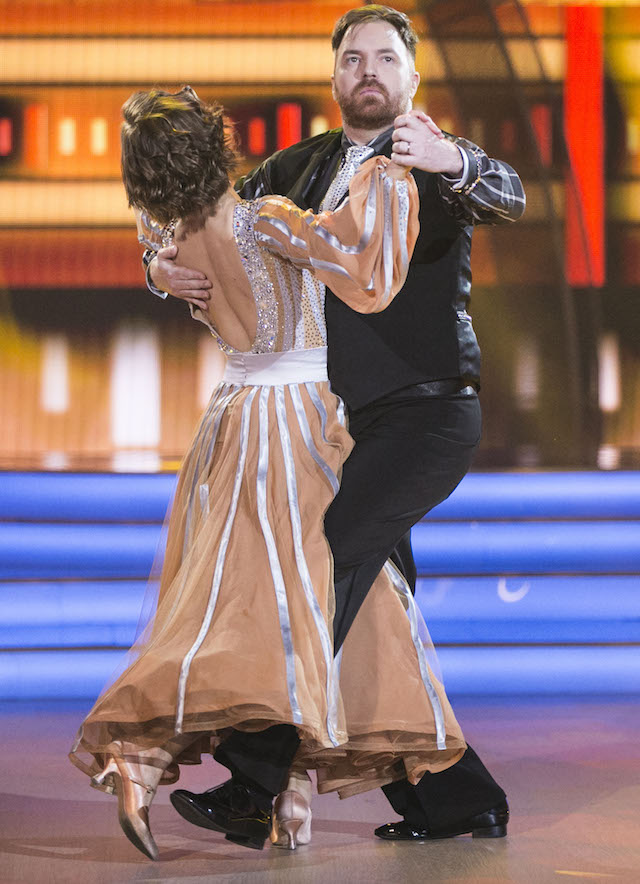 Bernard O'Shea has received an adorable letter of support from a young girl.
The Breakfast Republic presenter is currently taking part in Dancing with the Stars, and although he scores low with the judges, he's getting high praise from viewers like this young lady.
Molly from Co.Clare sent a letter to Bernard revealing she'd love to get a letter from a celebrity and that he is one of her favourite dancers on the reality show.
She also included a bar of chocolate to give Bernard and his dance partner Valeria energy.
Bernard took to social media to share the gorgeous letter, and his chocolate gift, with the caption:
"Serious Motivation, Doing it for treats!"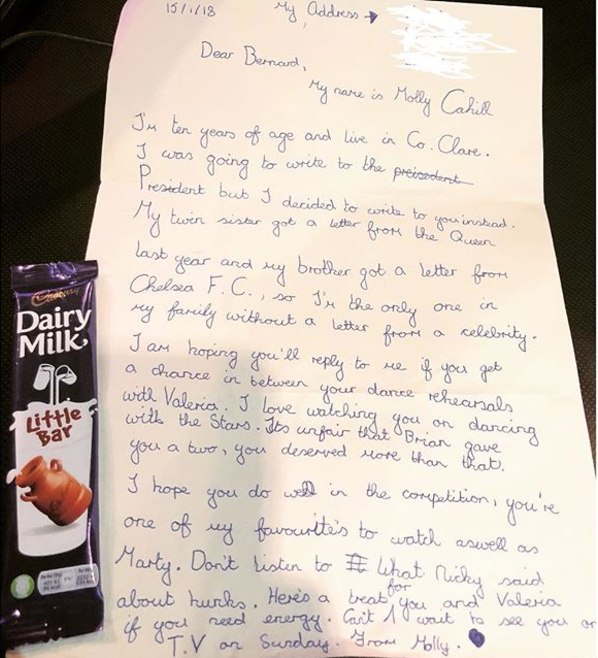 The full letter reads:
"Dear Bernard,
"My name is Molly Cahill.
"I'm ten years of age and live in Co. Clare.
"I was going to write to the president but I decided to write to you instead.
"My twin sister got a letter from the Queen last year and my brother got a letter from Chelsea F.C. so I'm the only one in my family without a letter for a celebrity."
She added that she loves Dancing with the Stars.
"I am hoping you'll reply to me if you get a chance between your dance rehearsals with Valeria. I love watching you on Dancing with the Stars. It was unfair that Brian gave you a two, you deserved more than that.
"I hope you do well in the competition, you're one of my favourites to watch as well as Marty.
"Don't listen to what Nicky said about hunks. Here's a treat for you and Valeria if you need energy.
Can't wait to see you on TV on Sunday night. From Molly. "
A lovely bit of support from Bernard and Valeria.