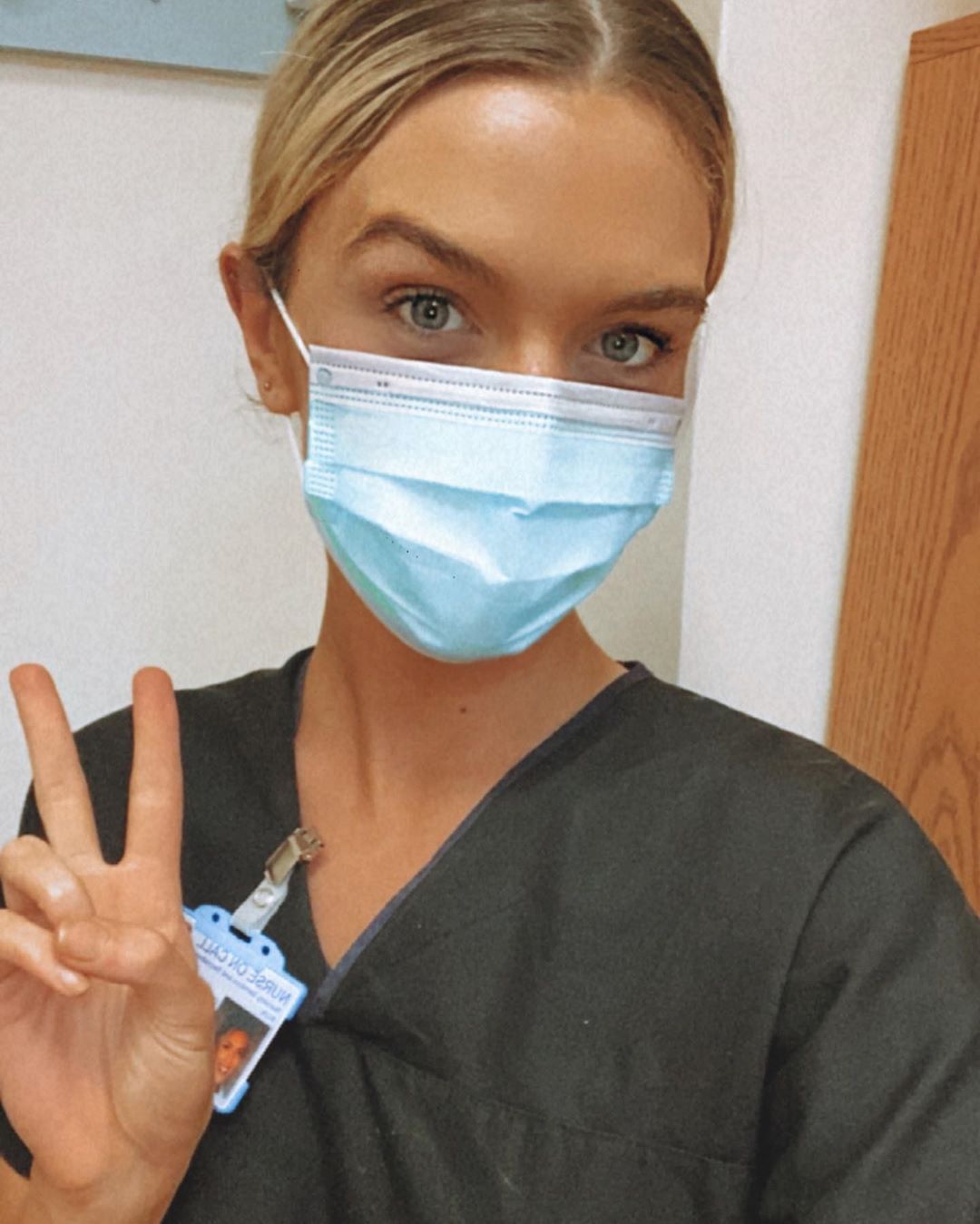 Grainne Gallanagh has shared what it's like for our amazing doctors and nurses wearing face masks all day. With so many of us complaining about wearing them while popping to the shops it certainly puts things into perspective.
Posting a picture after removing her mask to her Instagram stories you can see the deep imprints on her face from wearing it for hours on end.
She captioned the image; "Mask marks and mask acne. It can't all be bikini pics."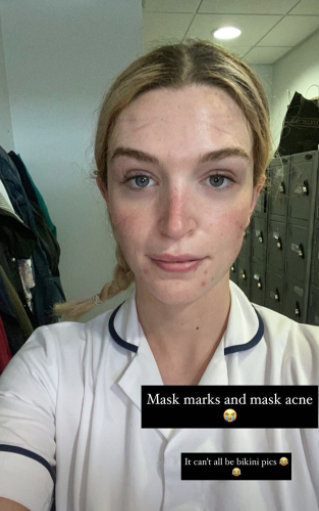 Grainne returned to work as a nurse earlier this year to help during the coronavirus pandemic. Last month Grainne called for nurses and frontline staff to be rewarded for all their hard work during the pandemic.
Speaking to The Irish Mirror, the model and former Dancing with the Stars contestant said, "As far as I'm concerned, a clap is all well and good but it doesn't pay someone's bills.
"The staff in the hospital work 13-hour days, they're both physically and mentally exhausted," she explained.
Although, despite the long hours, Grainne added that the attitudes on the frontline are exceptionally good. "Surprisingly, the mood is actually quite nice. The staff are very supportive of each other and they understand they need to have each other's backs."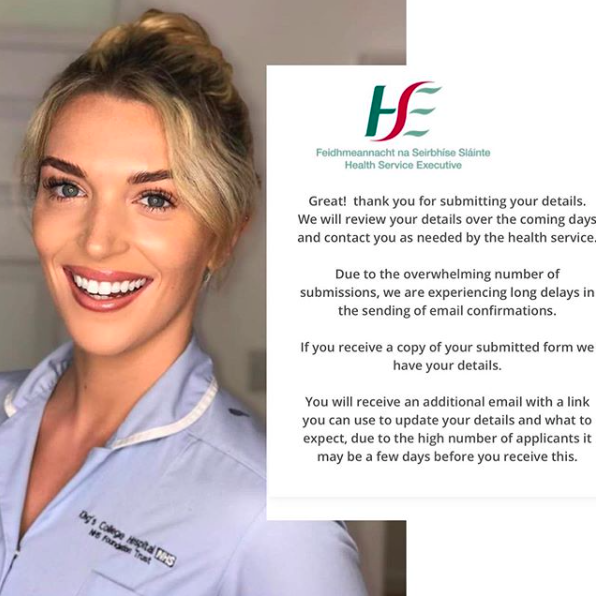 Back in April, Grainne re-registered as a nurse, but stated at the time that it wasn't an easy adjustment. "I like to keep my page positive and fun but I'll be honest, I was a bag of nerves starting back in the hospital today!"
"I have the utmost respect for every nurse, doctor, carer and frontline staff who is working around the clock right now. And also for everyone that is at home just doing their utmost best to get by.
"When all of this is a distant memory we will remember how we took a breather, looked out for each other and learned to appreciate the little things."