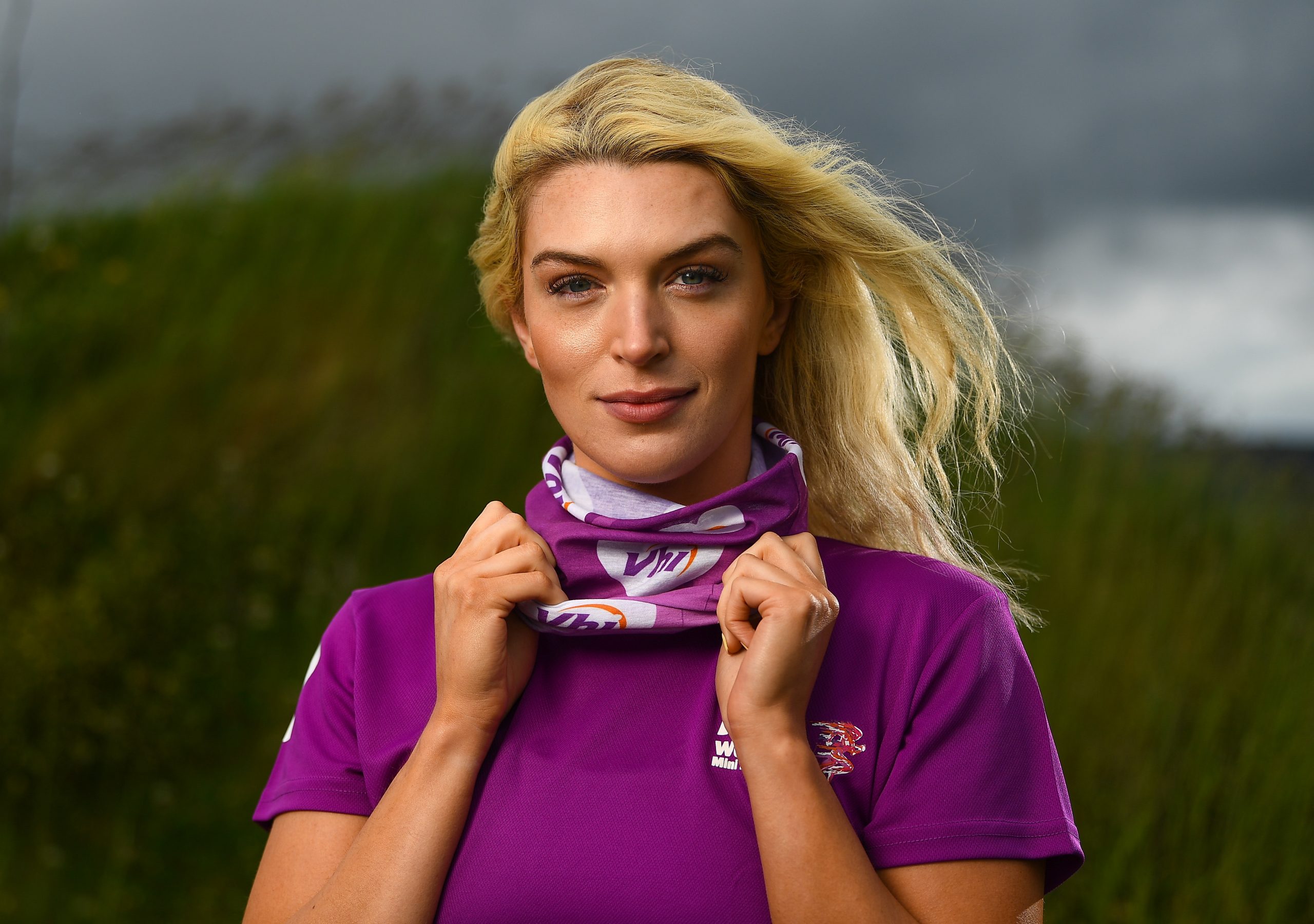 This week we caught up with Grainne Gallanagh ahead of the VHI Women's Mini Marathon later this month. The nurse and model is an ambassador for the event this year and we chatted about her future plans now that restrictions are lifting
Grainne, who after Dancing With the Stars abruptly ended due in early 2020, moved back home with her family in Donegal after a few years of living in London.
This is what many people chose to do and she shared that like everyone else it has it's pros and cons! "I think at first, like everybody, it was a bit of a novelty, it was really nice to spend time with your family but after a while that gets pretty old pretty quick!" 
"It's just that you like having your own space, so it has been difficult," she added.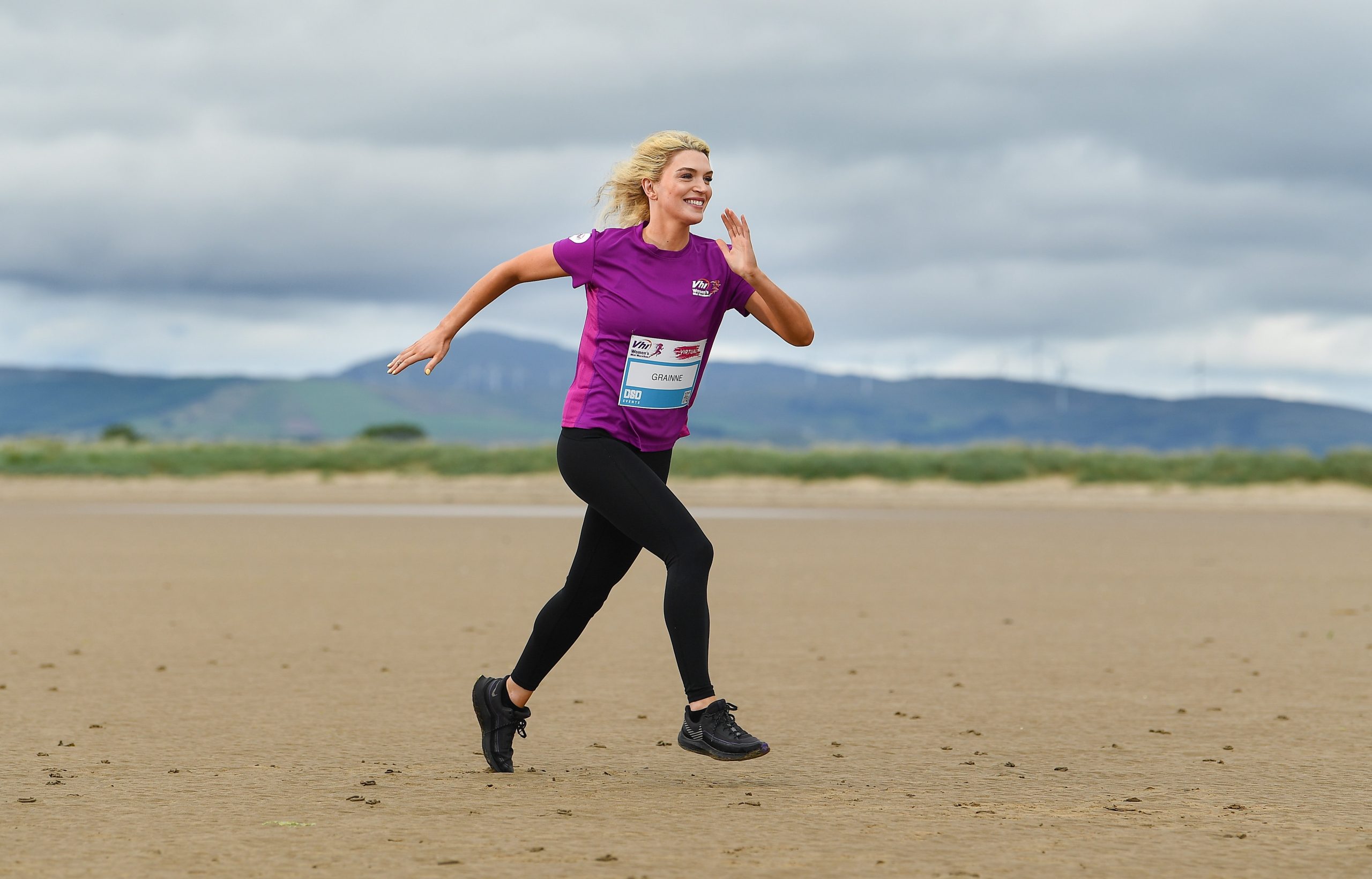 Continuing, we asked if she had any plans to continue with nursing after taking a short break over the summer months and she shared that she is currently unsure of what her future plans will be.
"I feel like I'm still a little bit too uncertain about if I want to, you know, move away or, or go to a different country yet."
She added how much she loves where she lives in Donegal and doesn't seem ready to leave just yet; "Right now I'm at home, I'm very busy and I love where I live, like I am really, really annoying online and on Instagram, I'm always at the beach!"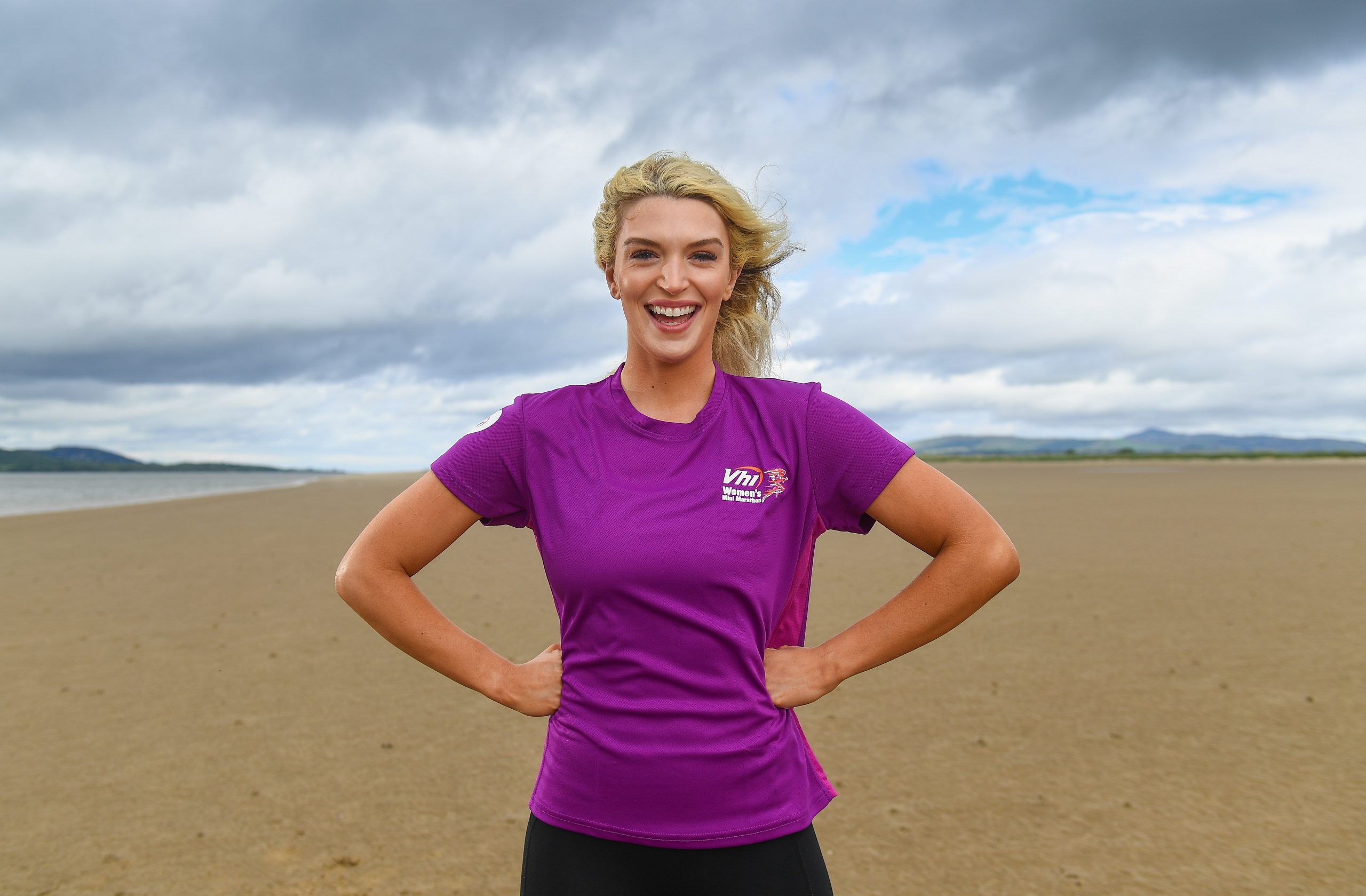 If you want to take part in the VHI Women's Mini Marathon registration is still open, and you can register to take part online. Grainne shared; "It's pretty easy you just register, you get your race pack, which is your T-shirt, your medal, and a little neck buff which is really nice."
Now that we are able to meet friends and family again, this type of event is perfect as you can train and take part in your own group. Grainne shared that she has been training with her sister; "I think when you are doing something like this, when you are running or doing something challenging, it's good to have somebody there to be like 'come on we can do it' or one person to push the other if you need it."
"It's going to be virtual, which means anybody anywhere can do it, which I think is really nice because so many more people can be involved," she added.
The Vhi Virtual Women's Mini Marathon is still open for entries! Nurse and model Grainne Gallanagh is calling on women all around the country to join her and take part in this year Vhi Virtual Women's Mini Marathon on the 19th of September.
Register now at www.vhiwomensminimarathon.ie