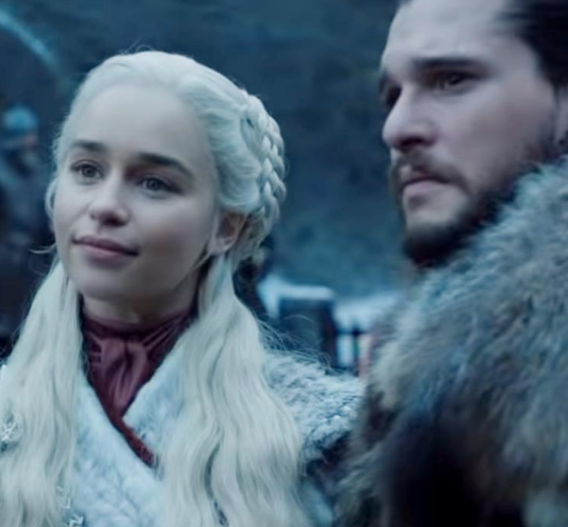 Last night saw the first sneak peek trailer of the new season of Game of Thrones aired at the Golden Globes in the US.
The highly awaited new season will air in April of this year, and last night viewers were treated to an exclusive look at the series, as part of a HBO 2019 trailer.
The clip featured shots of dragons, castles, and most importantly, main characters Jon Snow, Sansa Stark and Daenerys Targaryen.
We see the Sansa welcome her brother and Daenerys into her home of Winterfell – in a shock move!
This is so exciting!