VIP Magazine got to take an exclusive look inside Dominique Nugent's wedding day to the love of her life, Paddy Cahill.
The pair tied the knot in a gorgeous ceremony at Boyne Hill House.
It was the perfect day for the newlyweds, even if there was a minor mishap.
"We were all systems go for an outdoor ceremony; La Luna Floral studio and Mano Bespoke had created my dream vision in the secret garden," she tells us.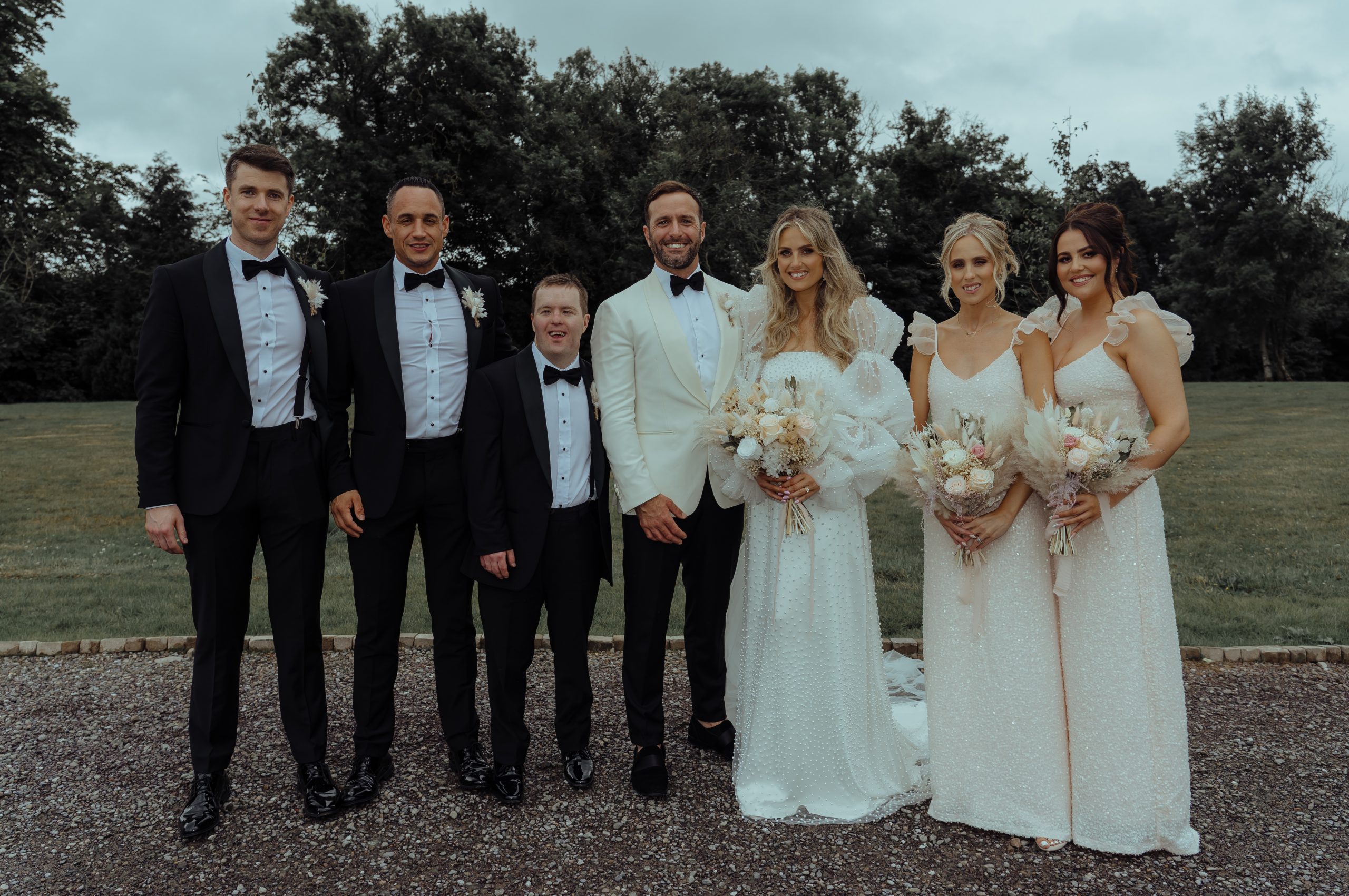 "Our guests took their seats, Paddy and his groomsmen arrived and his sisters Siobhan and Caoimhe had set up their keyboard and violin as they were all playing the kids and bridesmaids up the aisle. And then, the heavens opened.
"My dad was giving a blow-by-blow account of who was soaked to the skin. I was trying to hold back the tears thinking of everyone outside, their hair, makeup and outfits destroyed, but later heard everyone was having a laugh, bonding in the toilets under the hand dryers.
"The indoor room only held 120 and we had 150 guests. It was tight to say the least. The guests were spilling into the aisle but it made it all the more intimate. Our singer Niamh Kirby was amazing and the atmosphere in the room was electric."
To see all the gorgeous wedding pictures pick up the July issue of VIP Magazine, on shelves nationwide now.