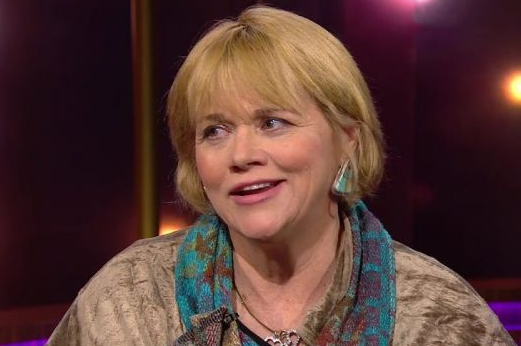 Last night saw Samantha Markle, sister of the Duchess of Sussex Meghan Markle appear on RTE's Ray D'Arcy Show.
Samantha, who has been famously out of touch with her Royal sister, and was noticably absnt, along with her father Thomas Markle, from Harry and Meghan's wedding back in May.
Last night, Ray quizzed the American on her relationship with her half-sister, but viewers were left confused by something Samantha said.
When asked about Prince Harry, Samantha spoke about the William's younger brother meeting his father-in-law before the Royal wedding – something that supposedly never happened!
"Prince Harry was quite gentlemanly", Samantha Markle, sister of Meghan, talks about Prince Harry meeting their father prior to his marriage to Meghan. #RayDarcyShow pic.twitter.com/za2G68RwY8

— The Ray D'Arcy Show (@RTERayDarcyShow) October 13, 2018
"Yes he did (meet Harry), and I'm not at liberty to discuss the details of that," she replied.
"But they did, respectfully for both of them, and it was quite positive.
"So Prince Harry was quite gentlemanly, and my father was. They did the right thing – when you're going to marry someone's daughter you want to ask appropriately and be respectful.
"And they both were – contrary to any media speculation."
Well, viewers quickly took to social media to question the claims made by Meghan's big sis, and they were all in agreement!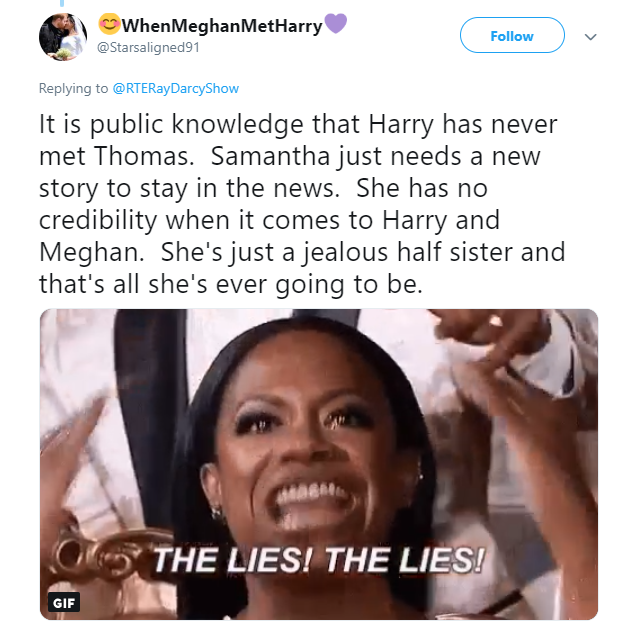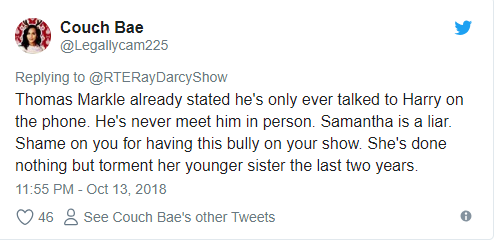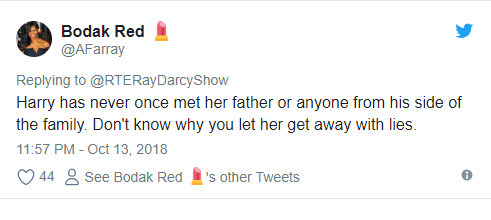 What do you think? Was Samantha caught out in a lie?